Wrongful Death Lawyers in NYC
Losing a loved one can be one of the most painful experiences in life. This may especially be true when the loss was sudden and unexpected, which is the case in wrongful death situations. Wrongful deaths are preventable deaths that occur because of another party's negligence or misconduct.
In NYC, these cases imply that the deceased person, or the decedent, would have been able to file a personal injury lawsuit had they survived. However, since the injured party is unable to file the lawsuit themselves, it is up to someone else to pursue the case on their behalf. In many states, the decedent's family members can file a wrongful death claim on behalf of their loved one, but NYC requires wrongful death lawsuits to be filed by legally recognized representatives of the decedent's estate.
If your loved one was killed because of an individual or entity's negligence or misconduct, you may be entitled to compensation, or damages, on their behalf.
At Raiser & Kenniff, P.C., we are committed to helping our clients find justice for their loved ones. Schedule a consultation with us by calling (888) 646-0025 or sending us a message.
Filing a Wrongful Death Lawsuit in the State of New York
Wrongful death claims can be filed for the same sorts of injuries that would typically merit a personal injury claim had your loved one survived. With some personal injury claims, you have three years from the date of the accident to file a personal injury lawsuit, with medical malpractice and workers' compensation cases being notable exceptions, but a wrongful death lawsuit must be filed within two years of the decedent's death.
In New York, a personal representative, also called an executor, is most often responsible for filing a wrongful death claim. The executor is the person identified as responsible for the deceased person's estate according to their will. If the decedent had a will, family members typically do not file a wrongful death claim unless they are also the executor. However, because wrongful death can happen unexpectedly, it may be the case that your loved one did not name a personal representative before dying. In these cases, immediate family members, as the survivors of the estate, may appoint someone to file the lawsuit on their behalf. They may also appoint someone to pursue a wrongful death lawsuit if the executor refrains from doing so.
Wrongful death claims can also claim compensation for economic damages that the survivors of the estate have experienced due to their loved one's death. These economic damages may include lost income and financial support, medical costs, final arrangement expenses, and costs associated with pain and suffering.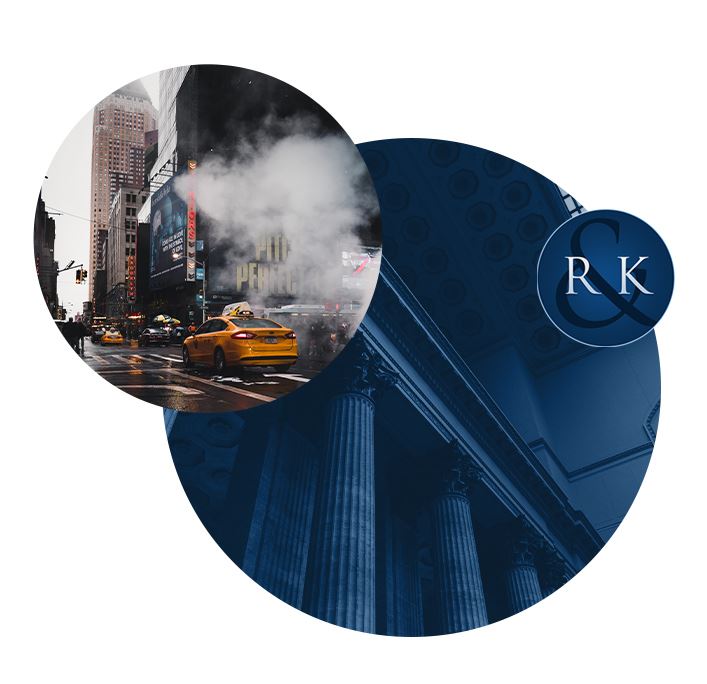 Our NYC Wrongful Death Lawyers Can Help You Pursue Justice
Would your loved one have been eligible to file a personal injury lawsuit had they survived their injuries? If so, it is important to have an experienced wrongful death attorney guide you through the legal process and pursue damages on behalf of you and your loved one.
Suddenly losing someone to preventable circumstances is enormously difficult. In addition to grieving, you may also be dealing with how to make up for lost income or how to pay back medical and funerary costs. Although no amount of compensation will make up for your loss, you are entitled to have the responsible party pay for the economic damages that resulted from their negligence or misconduct.
Offices in Manhattan, Mineola, and Suffolk, NY
Our attorneys at Raiser & Kenniff, P.C. have extensive experience in personal injury claims involving car accidents, civil rights violations, construction accidents, medical malpractice, product and premises liability, and injuries in the workplace. If you are a family member of someone killed due to another's negligence and they would otherwise have been able to file an injury claim in one of these areas, we can advise and represent you in a wrongful death lawsuit.
Call us today at (888) 646-0025 or send us a message to schedule your free consultation. Our NYC wrongful death lawyers at Raiser & Kenniff, P.C. will aggressively pursue the compensation you deserve.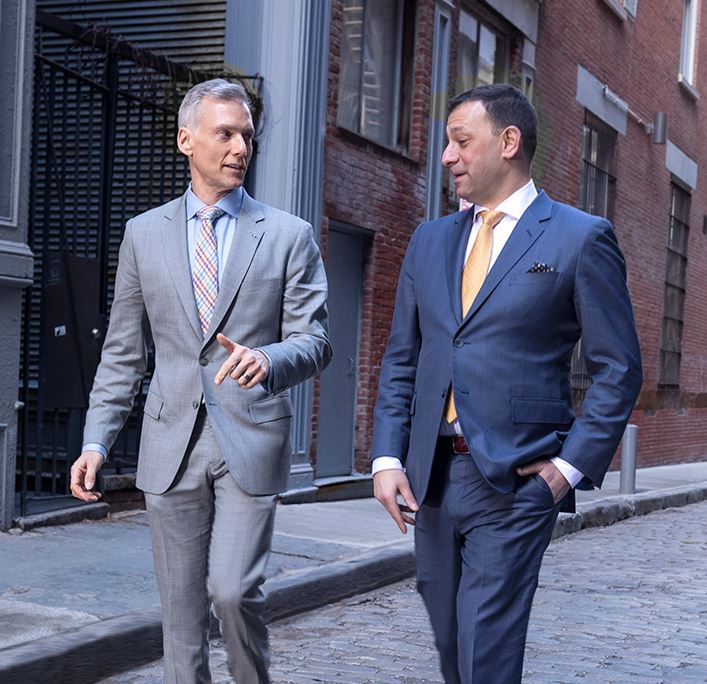 Client Testimonials
Our Clients Rave About Their Results
They Really Care

"They treated me wonderfully and helped me out of a bind. I feel that this firm really cares."

Give them a call!

"Extremely professional and efficient lawyers."

Top-Notch!

"They go well above and beyond. Highly recommend."

Integrity

"Thomas Kenniff is a true definition of an attorney and a humanitarian."

Great Law Firm

"The lawyers know exactly what they are doing all for a great price."
Why We're the Right Choice
Risk-Free Consultation

We offer a risk-free evaluation of your case and are here to help you understand your legal options. We are available 24/7, day or night, to help you.

Top-Rated Team

Recognized as the top attorneys in the USA.

Former Prosecutors

Our founding partners are both former New York prosecutors who bring unique experience and insights to every case, especially when it comes to going to trial.
Ready to Fight for You
CONTACT US NOW to Get Started