Aggravated Assault Defense Lawyers in NYC
NYC Conspiracy Lawyers
Serving New York and Long Island
In cases where a person is charged with conspiracy, law enforcement and prosecutors do everything possible to see a person is convicted. However, in many situations over the years, those who have been charged with conspiracy often had little if any idea what was taking place. However, most authorities fail to take this into consideration, instead focusing on gaining a conviction. But here at Raiser and Kenniff, we believe anyone who is charged with a crime deserves a chance to tell their side of the story.
Drug Conspiracy Charges in NY
While many people believe they can only be charged with conspiracy if they have large amounts of drugs for sale, that is not always the case. In fact, many people who have been found to be in possession of only drug paraphernalia have had drug conspiracy charges levied against them. That's why we at Raiser and Kenniff take any of these charges very seriously, knowing prosecutors will work extremely hard to gain a conviction. However, since many attorneys at our firm have previous experience as prosecutors, they understand the thinking that goes into these cases.
When you find yourself facing conspiracy charges, it's crucial to align yourself with experienced legal representation as soon as possible. Otherwise, the situation can deteriorate quickly. If witnesses are not interviewed and evidence is not examined promptly, a case can be forever changed. Drug conspiracy charges usually carry the highest penalties possible, making it even more important to have the best possible legal team by your side. Fortunately for our clients, we at Raiser and Kenniff have garnered an outstanding reputation over the years for helping those charged with conspiracy have very successful outcomes. By making sure anything and everything related to the case is unearthed and examined, our clients are guaranteed to have their legal rights protected in each and every way.
Why Hire a Defense Lawyer?
In many of these situations, hiring a defense lawyer who understands just how complex these cases can be often makes all the difference. Because state and federal drug laws are often extremely harsh, even what may appear to be a minor violation could result in a prison sentence of several years. As a result, prosecutors often devise a strategy where they have many different ways to argue a case. If you have an attorney who lacks the experience and knowledge needed in these cases, they can often find themselves at a severe disadvantage, which unfortunately results in a conviction against their client. However, because our firm is filled with experienced attorneys who have years of experience in these cases, we ensure the rights of our clients are always protected against every possible scenario.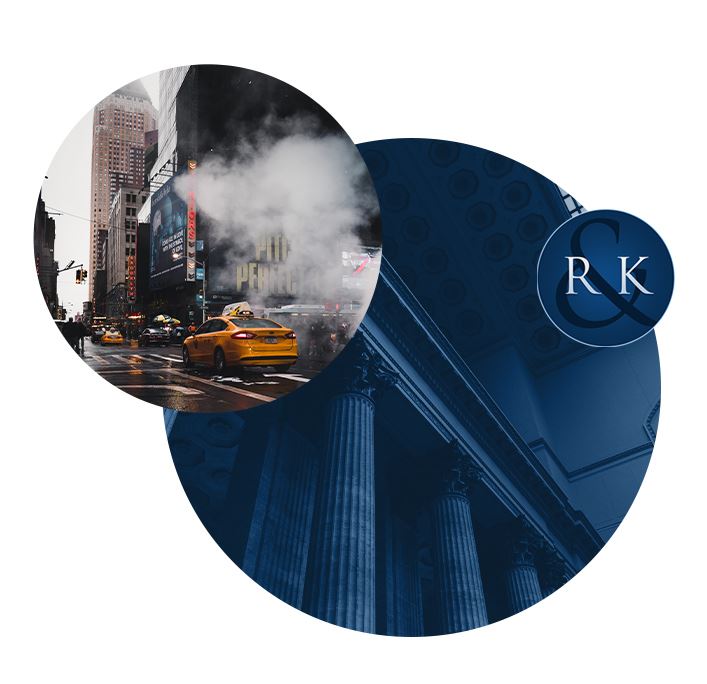 Rather than put yourself at the mercy of ruthless prosecutors who are simply concerned with gaining a conviction, it's best to contact defense attorneys who are skilled in handling complex cases such as these. Here at Raiser and Kenniff, we understand all too well just how important it is to have legal representation that is willing to fight hard to protect the rights of their clients. Having defended numerous clients over the years, our firm has a reputation for excellence and not backing down against even the toughest of prosecutors.
So if you or a loved one are facing conspiracy charges, don't go it alone. With our free consultation, you can be assured you will have every chance to explain exactly what happened. Call us today at (888) 646-0025, or fill out an online form , and you'll be on your way to gaining the legal help you need.
Client Testimonials
Our Clients Rave About Their Results
They Really Care

"They treated me wonderfully and helped me out of a bind. I feel that this firm really cares."

Give them a call!

"Extremely professional and efficient lawyers."

Top-Notch!

"They go well above and beyond. Highly recommend."

Integrity

"Thomas Kenniff is a true definition of an attorney and a humanitarian."

Great Law Firm

"The lawyers know exactly what they are doing all for a great price."
Why We're the Right Choice
Risk-Free Consultation

We offer a risk-free evaluation of your case and are here to help you understand your legal options. We are available 24/7, day or night, to help you.

Top-Rated Team

Recognized as the top attorneys in the USA.

Former Prosecutors

Our founding partners are both former New York prosecutors who bring unique experience and insights to every case, especially when it comes to going to trial.
Ready to Fight for You
CONTACT US NOW to Get Started