Aggravated Assault Defense Lawyers in NYC
NYC PREMISES LIABILITY Lawyers
Serving New York and Long Island
If you are lawfully on someone's property and become injured because of the negligence of the owner, that owner would then be liable for any injuries you received. Under the law, this is referred to as premises liability. Slip/trip and fall situations are one premises liability scenario, but it is actually broader than this, since it relates to any form of dangerous condition that causes an injury, whether that injury resulted from a fall or not.
Features of Premises Liability Cases
If an unsafe condition on someone's property causes you in injury and you are demanding compensation, you will have to be able to demonstrate:
Your presence on the property was entirely lawful, meaning that the owner hired you for work on this property or invited/allowed you there.
The owner of this property demonstrated negligence by not addressing unsafe conditions, meaning that the owner was aware – or should have been aware – about some dangerous situation on his or her property. The owner then either did not repair the problem or attempted a repair that did not fix the problem. Or the owner failed to rope off the danger or warn others about the situation.
This negligence resulted in your injury.
A few examples of this might include:
You are hired by your neighbor to paint his garage, but he fails to inform you that his ladder is damaged and unsafe. You begin painting the garage, the ladder gives way, you fall and are injured.
You attend a party in an office building. The office where the party is held was recently fumigated and you find yourself overcome by the lingering fumes and are hospitalized.
You are playing touch football and the football flies over your neighbor's fence onto his property. His gate has a lock on it and a sign announcing "Danger! Stay out! Ring bell." After you ring your neighbors bell, he lets you onto his property to retrieve your ball. However, he fails to warn you about the broken glass scattered in his yard and you cut your hand as a result.
If You Are Trespassing and Injured
Generally speaking, if you are trespassing on someone else's property, the owner of that property does not have a duty of care when it comes to your safety. This means if you are injured by some condition on that property, the owner usually cannot be held liable for any injuries you receive, even if that owner was fully aware of the dangerous condition. However, there are certain exceptions to this:
Trespasser Known to Owner – If the owner of the property is aware that you are trespassing on the property and acquiesces to your presence, said owner is then liable for any injuries you receive.
Attractive Nuisances and Children – If a condition on a property, such as an unfenced pool, would attract children, and a child is then injured as a consequence, the owner will still be liable for this even if that child was trespassing.
If you were lawfully on someone else's property and were injured by unsafe conditions there, you should immediately seek medical attention (saving documentation) and contact an experienced premises liability lawyer.
If you'd like a free consultation, please call Raiser & Kenniff, PC at (888) 646-0025.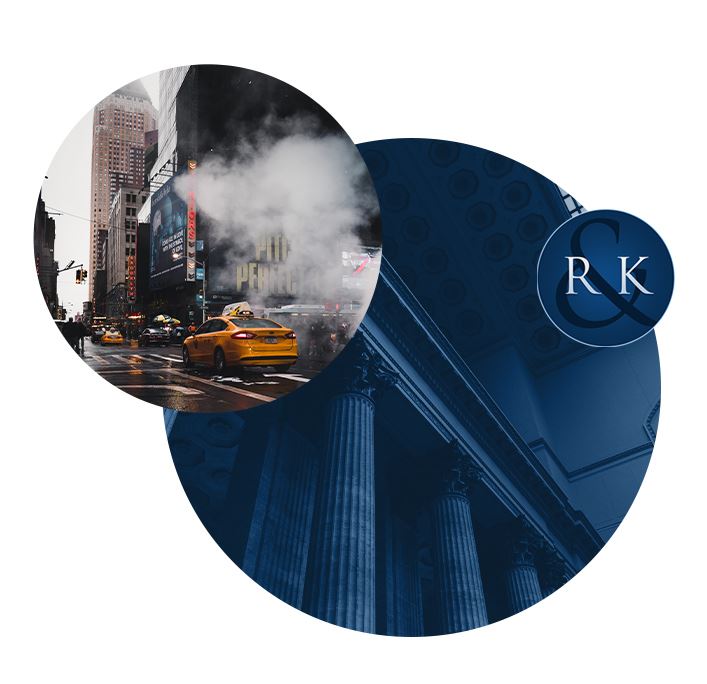 Client Testimonials
Our Clients Rave About Their Results
They Really Care

"They treated me wonderfully and helped me out of a bind. I feel that this firm really cares."

Give them a call!

"Extremely professional and efficient lawyers."

Top-Notch!

"They go well above and beyond. Highly recommend."

Integrity

"Thomas Kenniff is a true definition of an attorney and a humanitarian."

Great Law Firm

"The lawyers know exactly what they are doing all for a great price."
Why We're the Right Choice
Risk-Free Consultation

We offer a risk-free evaluation of your case and are here to help you understand your legal options. We are available 24/7, day or night, to help you.

Top-Rated Team

Recognized as the top attorneys in the USA.

Former Prosecutors

Our founding partners are both former New York prosecutors who bring unique experience and insights to every case, especially when it comes to going to trial.
Ready to Fight for You
CONTACT US NOW to Get Started