Aggravated Assault Defense Lawyers in NYC
NYC Misdemeanors Lawyers
Serving New York and Long Island
Far too many people consider misdemeanor crimes to be the equivalent of a traffic ticket. They rarely realize their mistake until it is too late to do much about the unexpected penalties and ongoing problems that arise due to a criminal conviction that might have otherwise been avoided with the experienced advice of a qualified attorney.
The truth is a misdemeanor charge is no trivial matter. It can result in considerable fines and jail time in some of the most egregious cases. As a criminal charge it requires sober and serious attention, and it demands the services of a competent defense attorney. If you are facing such a charge, here are some reasons you should immediately avail yourself of your right to counsel.
Most Defendants Convict Themselves
Rarely in any criminal prosecution will law enforcement obtain a conviction independently. Rather in nearly every case, a defendant will either implicate themselves, blunder when confronted with a crucial choice, or surrender and take a plea deal.
A defense attorney's job is to prevent a defendant from doing any of those things. Answering questions in a police interrogation, for example, cannot benefit a defendant in any way. This is something all defense attorneys know and something all police officers and prosecutors know as well. Defendants, on the other hand, rarely have any idea what is going on during their case, and they certainly can't be expected to navigate the precise and nuanced rules of hearsay, evidence and deceptive interrogation techniques on their own.
"The law does not concern itself with trivialities." This is the legal principle that should alert any defendant to the seriousness of their situation early in the process. If the state is formally pursuing a misdemeanor prosecution, it is likely they have an open and shut case, or they have some compelling reason to seat a jury to hear the evidence. In such circumstances, it should become a defendant's top priority to obtain counsel and put an end to the process as quickly as possible lest they end up facing far higher penalties than they expect.
Time
Criminal prosecutions are constrained by several legal requirements. One of these is the right to what the Constitution calls a "speedy trial." This presents defendants with a clear and present choice early on: Go straight to trial or waive their right to a speedy trial and free the prosecution from their burden.
Depending on the circumstances, either option has its advantages, and these advantages are best evaluated by an experienced attorney. A defendant who rushes to the courthouse can often find themselves ambushed by the unexpected, while a defendant who waives his or her rights can often find their position irretrievably weakened and subject to further deterioration as the process drags on.
The bottom line for any defendant is to give any criminal charge its due and to not presume upon the seriousness of their situation without having all the facts. The Constitution recognizes your right to counsel for a reason. Don't put yourself in a worse position with unwise decision-making.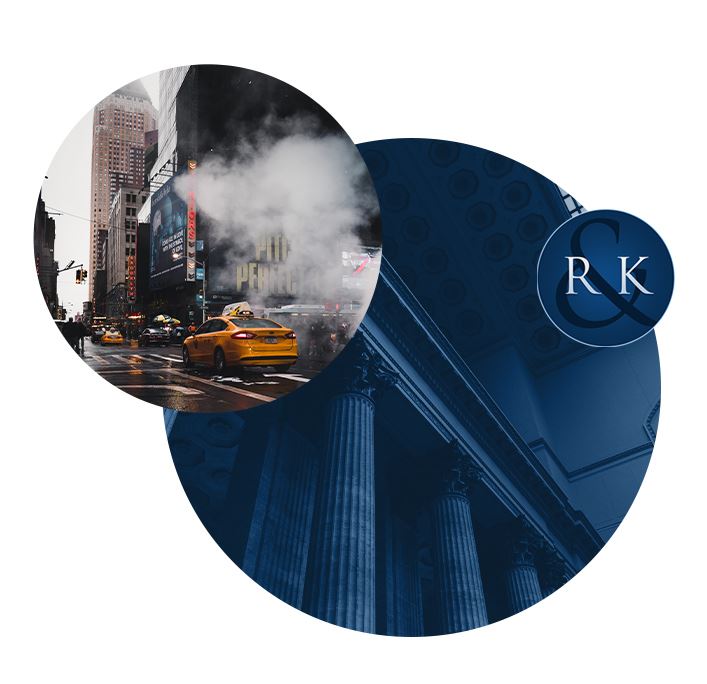 Client Testimonials
Our Clients Rave About Their Results
They Really Care

"They treated me wonderfully and helped me out of a bind. I feel that this firm really cares."

Give them a call!

"Extremely professional and efficient lawyers."

Top-Notch!

"They go well above and beyond. Highly recommend."

Integrity

"Thomas Kenniff is a true definition of an attorney and a humanitarian."

Great Law Firm

"The lawyers know exactly what they are doing all for a great price."
Why We're the Right Choice
Risk-Free Consultation

We offer a risk-free evaluation of your case and are here to help you understand your legal options. We are available 24/7, day or night, to help you.

Top-Rated Team

Recognized as the top attorneys in the USA.

Former Prosecutors

Our founding partners are both former New York prosecutors who bring unique experience and insights to every case, especially when it comes to going to trial.
Ready to Fight for You
CONTACT US NOW to Get Started