Real Estate Closing Lawyers in NYC
Closing on a home is a major life event, whether you are a new homebuyer, a first-time seller, or an experienced veteran. Regardless of your experience in real estate, you are engaging in a transaction that involves a large sum of money, from hundreds of thousands to millions of dollars. The paperwork and intricacies of these transactions can be extremely difficult, even for experienced real estate agents, so it is important to have a real estate closing attorney overlook your existing paperwork, prepare remaining documents, and oversee the transaction to make sure that both sides have fulfilled all necessary commitments before closing.
---
Are you buying or selling a home in NYC? Contact us today by calling (212)-LAW-1500! Our experienced real estate closing attorneys have offices in Manhattan, Mineola, and Suffolk, NYC.
---
Does New York Require Real Estate Closing Lawyers?
Yes, the state of New York requires buyers and sellers to have real estate closing lawyers present at closing. These lawyers are there to represent their client's interests, advise their clients on the documents being signed, and oversee payments and prorations.
In addition to ensuring a smooth closing transaction, real estate closing lawyers are typically involved in other phases of the buying and selling process, including:
Preparation and negotiation of the contract of sale
Addressing potential problems that may prevent the transaction
Lender interactions
Depositing of the escrow and handling of financial materials
Preparation of the deed and other closing documents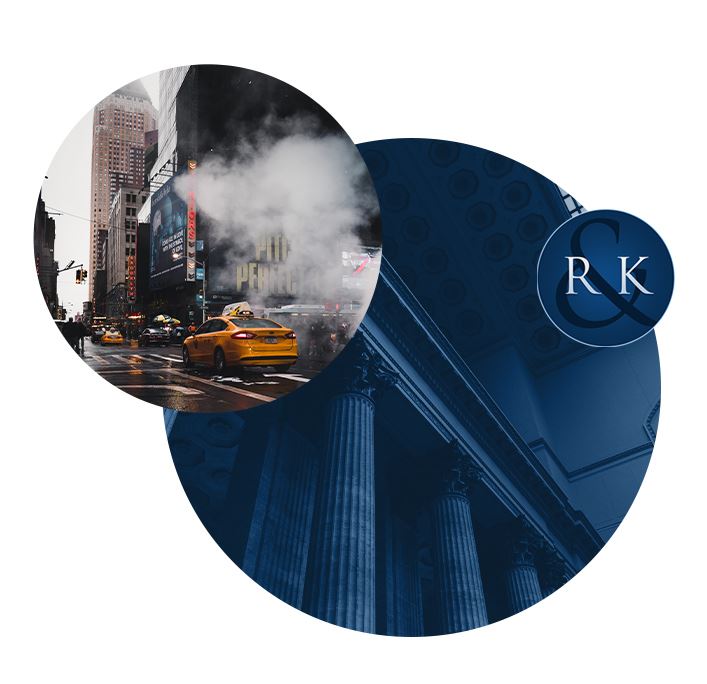 It is important to know that real estate closing dates in New York are not as firmly set as in other states. In most states, buyers and sellers are obligated to fulfill their commitments prior to the closing date, barring exceptional circumstances. In New York, closing dates are more flexible, with contracts typically using the language of "on or about" before listing the date, which is typically two to three months after both sides have agreed to the purchase.
Closing dates can be delayed for a number of reasons, but if closing is postponed more than once the buyer may default on the contract. Experienced real estate closing lawyers in NYC can help you identify and resolve any potential issues that might otherwise hold up the transaction and prevent closing. Issues can result from problems with the acquisition and processing of documents, or they may have to do with the ability and willingness of buyers and sellers to fulfill certain commitments outlined in the paperwork.
Let Our NYC Real Estate Closing Attorneys Represent You
As exciting as buying or selling a home can be, the months between agreeing to the purchase or sale and closing can be extremely stressful. At Raiser & Kenniff, P.C., we believe in making the process as easy and stress-free as possible for our clients. Our attorneys will speak with you personally to understand your interests in this transaction, and they will represent those interests at every step along the way.
Our NYC real estate closing lawyers have extensive experience in each stage of the home buying and selling process, from contract preparation and negotiation to overseeing the payment process at closing. We will work diligently to resolve any potential problems before they arise so that you can go into closing confident and prepared, and we will provide skilled guidance during the closing process to ensure a smooth transaction.
---
Let us help you reach your real estate goals! Give us a call today at (212)-LAW-1500 or send us a message to make an appointment with one of our real estate closing attorneys.
---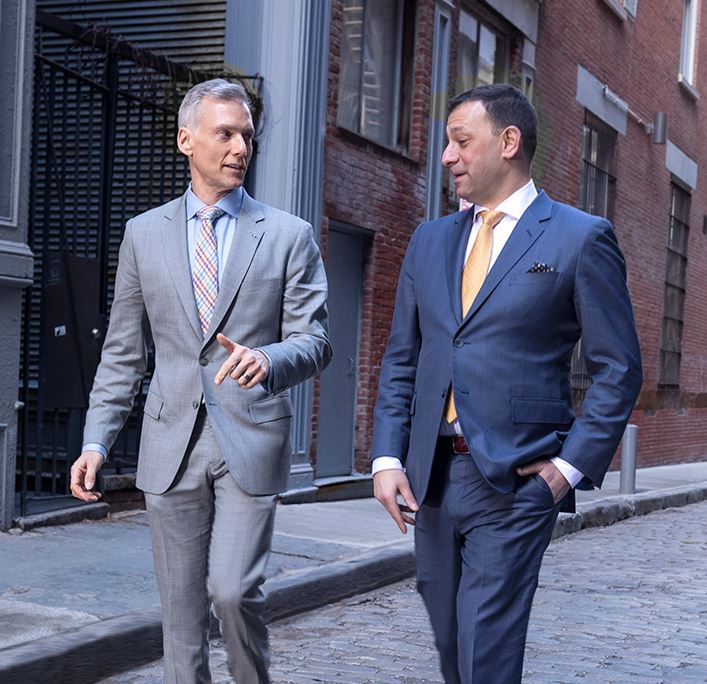 Client Testimonials
Our Clients Rave About Their Results
They Really Care

"They treated me wonderfully and helped me out of a bind. I feel that this firm really cares."

Give them a call!

"Extremely professional and efficient lawyers."

Top-Notch!

"They go well above and beyond. Highly recommend."

Integrity

"Thomas Kenniff is a true definition of an attorney and a humanitarian."

Great Law Firm

"The lawyers know exactly what they are doing all for a great price."
Why We're the Right Choice
Risk-Free Consultation

We offer a risk-free evaluation of your case and are here to help you understand your legal options. We are available 24/7, day or night, to help you.

Top-Rated Team

Recognized as the top attorneys in the USA.

Former Prosecutors

Our founding partners are both former New York prosecutors who bring unique experience and insights to every case, especially when it comes to going to trial.
Ready to Fight for You
CONTACT US NOW to Get Started