Aggravated Assault Defense Lawyers in NYC
NYC Computer Crimes Lawyer
Experienced Defense Against Computer Crime Charges
In the ever-evolving landscape of technology, the boundaries between legality and criminality can become blurred. As technology continues to shape our lives, so does the realm of computer crimes. At Raiser and Kenniff, our legal team is dedicated to providing top-tier representation to individuals facing computer crime charges. We are committed to safeguarding your rights and guiding you through the intricate legal process.
What is a Computer Crime?
Computer crimes encompass a wide range of offenses involving using computers, networks, and digital devices to commit illicit activities. Ranging from hacking and identity theft to cyberbullying and online fraud, these crimes exploit the vulnerabilities of the digital world for personal gain or malicious intent. Common examples of computer crimes include unauthorized access to computer systems, malware distribution, online harassment, intellectual property theft, and financial fraud.
Law enforcement agencies have sophisticated tools for investigating and tracking individuals suspected of computer crimes. As technology advances, the legal landscape becomes more complex, requiring a seasoned computer crimes lawyer who can effectively navigate these intricacies.
---
Call Raiser and Kenniff today at (888) 646-0025 or contact us online to schedule a consultation with our computer crimes attorney in NYC.
---
What are the Penalties for Computer Crimes?
Computer crimes are taken very seriously, imposing stringent penalties on those convicted. The severity of the penalties varies based on factors like the nature of the crime, the value of the data or property involved, and the defendant's criminal history. Penalties for computer crimes can include:
Fines: Defendants may face substantial fines depending on the severity of the offense. These fines may range from thousands to millions of dollars.
Imprisonment: Convictions for computer crimes can result in imprisonment, with sentences ranging from months to years, or even decades, in some cases.
Restitution: Defendants may be required to compensate victims for financial losses from the computer crime.
Probation: In some cases, individuals could be sentenced to probation, during which they are monitored and must adhere to strict conditions.
Loss of Privileges: Convictions for certain computer crimes can lead to the revocation of specific privileges, such as internet access or professional licenses.
Civil Lawsuits: In addition to criminal penalties, victims of computer crimes can pursue civil lawsuits to recover damages for the harm they suffered.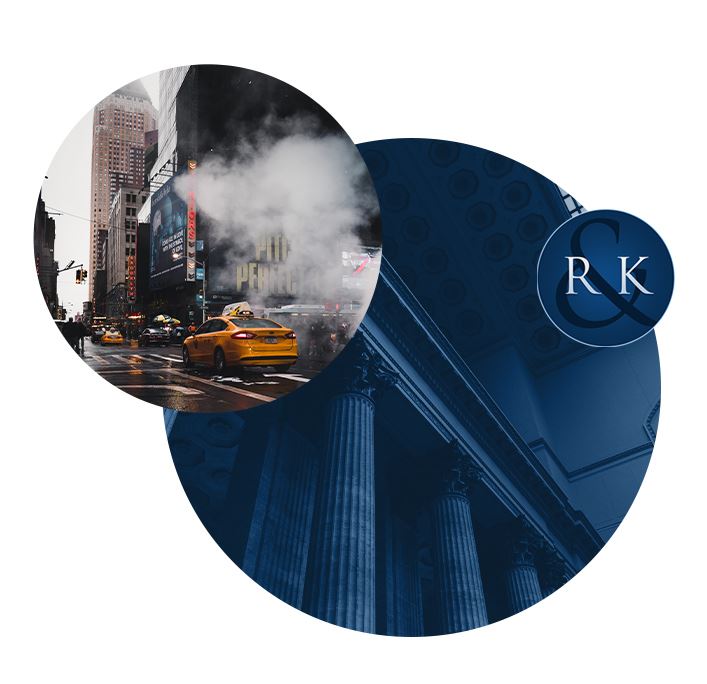 Defenses Against Computer Crime Charges
Some potential defenses against computer crime charges include:
Lack of Intent: If it can be shown that you did not have the intent to commit a computer crime, this can be a strong defense.
Unauthorized Access: In some cases, it might be argued that you did not have unauthorized access to the system or data.
Insufficient Evidence: Our attorneys will thoroughly examine the evidence against you to identify weaknesses or inconsistencies that could undermine the prosecution's case.
Fourth Amendment Violations: If law enforcement conducted an unlawful search or seizure of your electronic devices, we can challenge the admissibility of evidence obtained through such means.
Mistaken Identity: We will investigate whether any confusion or mistaken identity led to the charges against you.
Contact Our Computer Crimes Attorney Today
At Raiser and Kenniff, our computer crimes lawyers are dedicated to safeguarding your rights and guiding you through every step of the legal process. We are committed to crafting a robust defense strategy tailored to your unique case. Don't let computer crime charges tarnish your reputation and future opportunities. Contact Raiser and Kenniff today to schedule a consultation with one of our skilled attorneys. We will listen to your side of the story, assess the details of your case, and provide you with a clear understanding of your legal options moving forward. Your rights deserve protection, and we are here to fight for you.
---
Contact Raiser and Kenniff today to get started on your defense with our NYC computer crimes lawyer.
---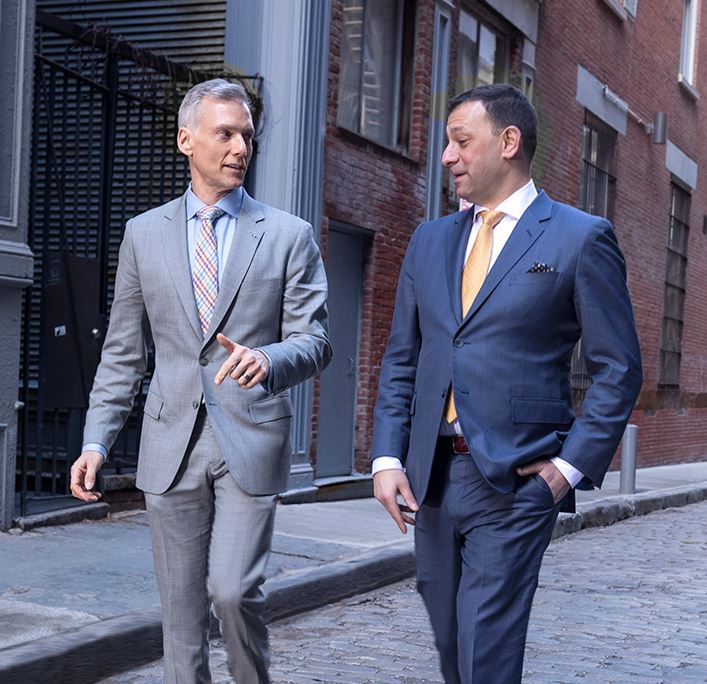 Client Testimonials
Our Clients Rave About Their Results
They Really Care

"They treated me wonderfully and helped me out of a bind. I feel that this firm really cares."

Give them a call!

"Extremely professional and efficient lawyers."

Top-Notch!

"They go well above and beyond. Highly recommend."

Integrity

"Thomas Kenniff is a true definition of an attorney and a humanitarian."

Great Law Firm

"The lawyers know exactly what they are doing all for a great price."
Why We're the Right Choice
Risk-Free Consultation

We offer a risk-free evaluation of your case and are here to help you understand your legal options. We are available 24/7, day or night, to help you.

Top-Rated Team

Recognized as the top attorneys in the USA.

Former Prosecutors

Our founding partners are both former New York prosecutors who bring unique experience and insights to every case, especially when it comes to going to trial.
Ready to Fight for You
CONTACT US NOW to Get Started