Aggravated Assault Defense Lawyers in NYC
NYC Title IX Defense Attorneys
Statewide Title IX Defense Representation with Offices in Manhattan, Mineola, and Suffolk
The vast majority of educational institutions receive federal funding, meaning they are subject to Title IX of the Education Amendments of 1972. This federal law forbids discrimination on the basis of sex in all education programs, including activities outside the classroom. When someone files a Title IX complaint, the educational institution is legally obligated to carry out an investigation and conduct disciplinary hearings. If you have been accused of a Title IX violation, your professional reputation, academic career, and even your freedom may be at stake.
At Raiser & Kenniff, P.C., we are committed to providing alleged Title IX offenders with skilled legal representation. Our NYC Title IX defense lawyers have over 100 years of combined experience and understand how these cases are adjudicated. You will work one-on-one with one of our talented attorneys, who will aggressively fight to protect your interests throughout each stage of the Title IX process. We have a strong track record of securing favorable results for our clients, and our legal professionals will do everything we can to deliver the best possible outcome.
If you are facing a Title IX investigation, call (888) 646-0025 or contact us online to schedule a free initial consultation with our team. We offer flexible payment options and provide our legal services in English, Spanish, and Russian.
What Is Considered a Title IX Violation in New York?
A person commits a Title IX violation if they engage in discrimination on the basis of sex. This includes all types of sexual violence.
Sex-based discrimination can take many forms, including:
Sexual Assault
Sexual Harassment
Perpetrating a Hostile Environment
It is also illegal for a person to retaliate against someone for exercising their Title IX rights. In other words, someone accused of a Title IX violation cannot adversely treat the person who filed the complaint, even if the allegations are untrue. Examples of unlawful retaliation include demotion, arbitrarily lower grades, and threats of suspension or expulsion.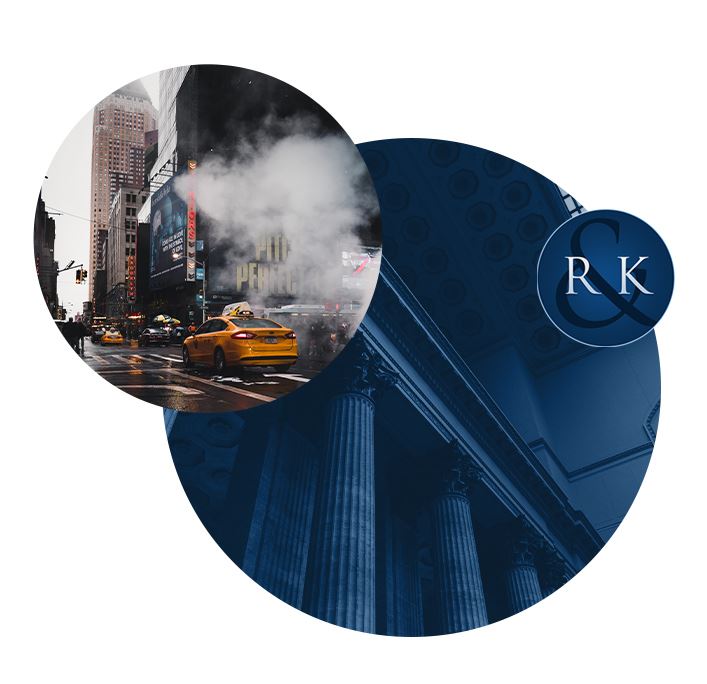 Who Does Title IX Cover in New York?
Any educational institution that receives funding from the U.S. federal government must follow Title IX rules. In practice, this means most private colleges, public colleges, high schools, middle schools, and elementary schools must maintain compliance.
Title IX applies to all individuals who attend or work within a covered educational institution. Students, faculty, administrators, vendors hired by the institution, and other employees – such as janitors – can be the subject of a Title IX complaint.
A Title IX violation also does not have to occur in a classroom or academic setting. All programs affiliated with the educational institution are subject to Title IX, including athletics, housing, employment (including student employment), and financial aid.
How Does the Title IX Complaint and Investigation Process Work in New York?
When someone files a Title IX complaint with their local Office for Civil Rights, the applicable educational institution must conduct an investigation, even if there is no evidence the allegations are true. The subject of the complaint will be served with a formal notice of the allegations and given enough time to prepare for an initial interview. If you receive this notice, do not wait to get in touch with our NYC Title IX defense attorneys, who will get to immediate work on your case.
A trained investigator appointed by the educational institution will conduct interviews and gather evidence. Unfortunately, not all investigators are completely unbiased, and many make errors in judgment as they collect and interpret evidence. The volume of Title IX cases in recent years has forced many schools to accelerate investigations, giving little time for investigators to get a complete picture of what happened. Exculpatory evidence can sometimes be missed.
Both parties also have the right to submit their own evidence, including the testimony of any expert witnesses they believe to be relevant. The educational institution must give all parties at least ten days to review and respond to all gathered evidence.
Next comes a Title IX hearing, which in some ways will resemble a trial. Each party can call and cross-examine witnesses. A decision-maker employed by the educational institution will make the final decision on whether they believe the accused has committed a Title IX violation.
Depending on the person's position within the institution, penalties for a Title IX offense may include:
A Formal Warning
Probation
Mandatory Counseling
Suspension
Expulsion
Loss of Employment
Loss of Tenure
Loss of Scholarships or Financial Aid
Restitution
Withholding or Revocation of a Degree
Facing any type of Title IX complaint can be enormously stressful, especially with so much on the line. At Raiser & Kenniff, P.C., we are committed to protecting your due process rights. Our NYC Title IX defense lawyers understand how to effectively represent clients in these situations and will be by your side every step of the way.
Do not go through the Title IX proceedings without a trusted legal advocate. Contact us online or call (888) 646-0025 to discuss your case with us.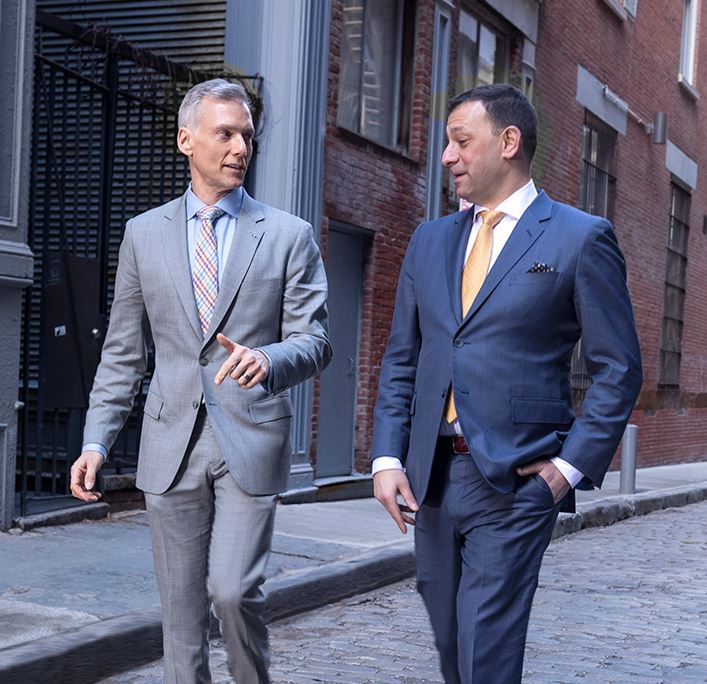 Client Testimonials
Our Clients Rave About Their Results
They Really Care

"They treated me wonderfully and helped me out of a bind. I feel that this firm really cares."

Give them a call!

"Extremely professional and efficient lawyers."

Top-Notch!

"They go well above and beyond. Highly recommend."

Integrity

"Thomas Kenniff is a true definition of an attorney and a humanitarian."

Great Law Firm

"The lawyers know exactly what they are doing all for a great price."
Why We're the Right Choice
Risk-Free Consultation

We offer a risk-free evaluation of your case and are here to help you understand your legal options. We are available 24/7, day or night, to help you.

Top-Rated Team

Recognized as the top attorneys in the USA.

Former Prosecutors

Our founding partners are both former New York prosecutors who bring unique experience and insights to every case, especially when it comes to going to trial.
Ready to Fight for You
CONTACT US NOW to Get Started