Aggravated Assault Defense Lawyers in NYC
NYC Employment Law Lawyers
Serving New York and Long Island
Workplace Discrimination, Harassment and Retaliation
The employer-employee relationship isn't always a healthy one. Employers must follow specific rules and regulations when hiring, compensating, promoting and terminating employees. Even though Federal, State and even local laws outlaw certain practices; employment discrimination continues to exist within the workplace. Some employers believe that they can treat their employees any way they want to because they have the advantage of being in charge. Employment Law exists to protect workers from being hurt physically, emotionally or financially in an employment dispute. Understanding what your rights are in the workplace can be challenging and navigating a lawsuit can be even more daunting. Employment decisions based on age, gender, race, national origin, religion, disability, pregnancy or sexual orientation is unlawful.
At Raiser and Kenniff, we understand that every situation is unique. If you believe your rights have been violated contact us today. Workplace discrimination, wrongful termination, hostile work environment, sexual harassment and retaliation can damage both your professional and personal life. Blowing the whistle on your employer's illegalities and misconduct isn't easy. Doing the right thing shouldn't cost you your job or cause financial or emotional hardships. You deserve to be treated as a professional in the workplace. Our team of legal experts will fight to protect you against retaliation and pursue every possible course of action to get you the compensation you deserve!
Contact us today for cases related to:
Age Discrimination
Racial Discrimination
Discrimination based on Religion
Sexual Orientation Discrimination
Gender Discrimination
Sexual Harassment
Unlawful Retaliation
Wrongful Termination
Whistleblower & Sarbanes-Oxley Act Cases
FLSA Violations (wages, hours & overtime pay)
ADA violations (Disability Discrimination)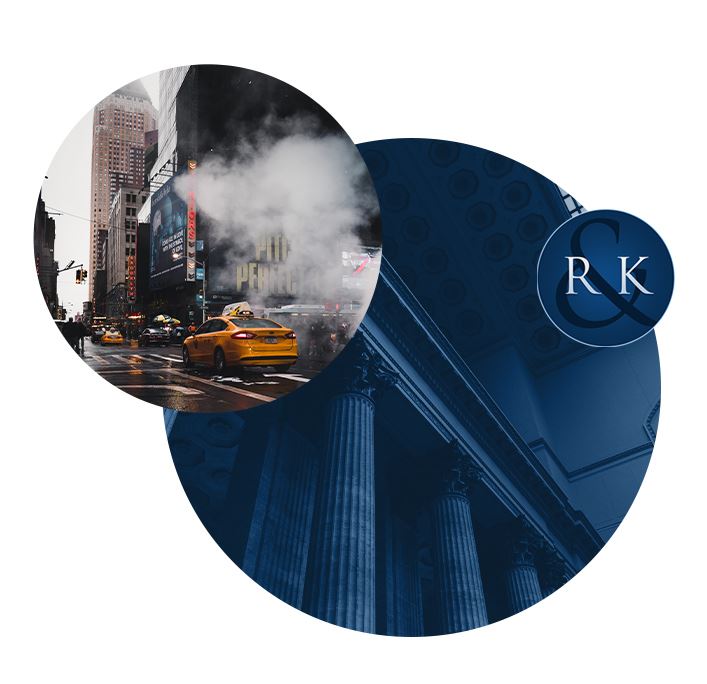 Employment Agreements and Contracts
Our legal team is experienced in working with both employees and executives to review and negotiate employment agreements. Contracts establish the terms and conditions of employment and termination. If written and negotiated properly, they provide protection for both the employer and the employee.
Many executive level employees are required to sign contracts such as:
Employment Agreements
Non-compete Agreements
Non solicitation Agreements
Confidentiality Agreements
These Contracts can sometimes be too restrictive and limit an individual's ability to work in their respective field. It is essential to have a lawyer look over these agreements with you BEFORE you sign them. They will ensure you fully understand the terms you are agreeing to and help you negotiate better terms if necessary.
If you believe your employer has violated the terms of your contract, contact us today! If you have received a letter asserting that you have violated the terms of your contract, you must seek legal counsel immediately.
For Employers: Craft the right contracts to protect your business
Employment Law changes as new opinions are issued by various government agencies. Navigating the waters on your own can be costly, time consuming and potentially harm your business.
Our legal team will help you create Employment Contracts that are not only tailored to your individual needs but written in a way to help you avoid costly arbitration and lawsuits. Let us help you mitigate the risks of losing clients and employees to your competition.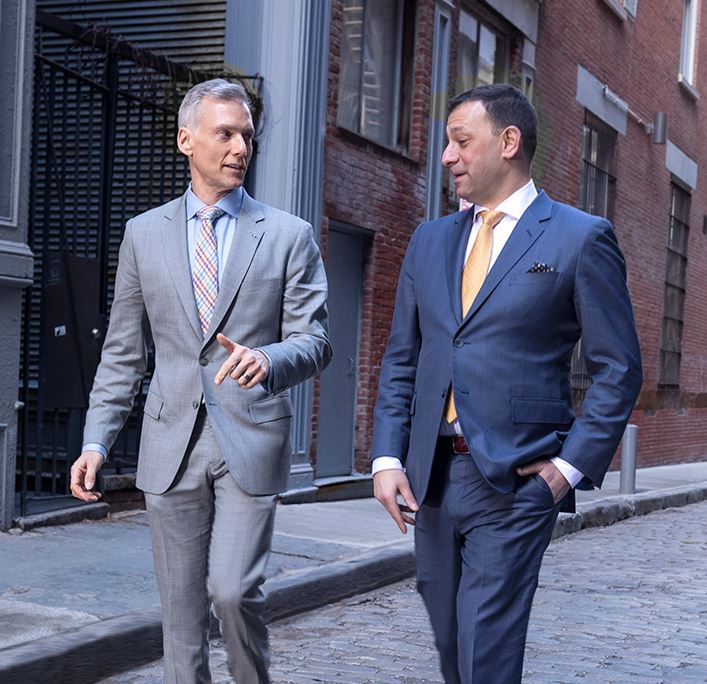 Client Testimonials
Our Clients Rave About Their Results
They Really Care

"They treated me wonderfully and helped me out of a bind. I feel that this firm really cares."

Give them a call!

"Extremely professional and efficient lawyers."

Top-Notch!

"They go well above and beyond. Highly recommend."

Integrity

"Thomas Kenniff is a true definition of an attorney and a humanitarian."

Great Law Firm

"The lawyers know exactly what they are doing all for a great price."
Why We're the Right Choice
Risk-Free Consultation

We offer a risk-free evaluation of your case and are here to help you understand your legal options. We are available 24/7, day or night, to help you.

Top-Rated Team

Recognized as the top attorneys in the USA.

Former Prosecutors

Our founding partners are both former New York prosecutors who bring unique experience and insights to every case, especially when it comes to going to trial.
Ready to Fight for You
CONTACT US NOW to Get Started