Aggravated Assault Defense Lawyers in NYC
NYC Embezzlement Lawyers
Serving New York and Long Island
We are all human. And as humans, we sometimes make mistakes that can adversely affect our lives. Embezzlement is one of those crimes that can have very serious ramifications. There are times when people can become overwhelmed and become desperate. Overdue bills, needs of children and even just plain greed can cause people to do things they wouldn't otherwise do. Stealing money from your employer, church or other organizations where you handle money is considered embezzlement. Let the lawyers at Raiser and Kenniff help you.
Embezzlement charges can be very stressful and turn your life upside down. You will face many severe consequences. Not only will you lose your job, but you will also be arrested, and have to face the scrutiny of being a thief. This can also hurt your family members as well. Spouses and children also have to face the shame of whispers during this very trying time. And this is all before you are convicted. If you are found guilty, you can face several years in prison.
This is why you should find the most experienced criminal defense attorney you can. The professionals at Raiser and Kenniff can help you with every obstacle thrown your way. Allow them to take on your case and fight for your rights.
Call (888) 646-0025 or contact us online to schedule a free, no-risk consultation. We offer flexible payment options and offer our legal services in English, Spanish, and Russian.
---
There are extenuating circumstances involving embezzlement. A great deal depends upon how much you stole and if you have a criminal record of the same behavior. There are individuals who work at large companies and get accused of stealing hundreds of thousands or even millions of dollars. There are also individuals who steal much smaller amounts of money. Either way, it is wrong to embezzle. It doesn't matter if it's a penny. It's not yours. But under the law, the dollar amount stolen can make a huge difference in you receiving probation or several years in prison.
Prosecutors can be overzealous. Sometimes, they may want to see you do many years in prison, regardless of the circumstances. Our firm will do our best to negotiate on your behalf. We will attempt to get you the lowest sentence possible under the law — even probation, if possible. We are fully committed to providing you the best possible defense.
Aggressive Attorneys to Fight for You
There are also times when people are falsely accused of theft. People who know how to cover their tracks are more than willing to hang someone else out to dry if it means getting off the hook. We have a full team of forensic experts who can go over all the financial files with a fine-toothed comb. They can get to the bottom of the incident.
Regardless of the circumstances, we will fight for you. Allow us to go over your case and give you a realistic assessment of what you can expect. The key is speaking to a lawyer as soon as you can. Only an experienced attorney can answer all of your questions and work to ensure you get the best deal possible. Call us today for a free consultation. Allow us to help you help yourself.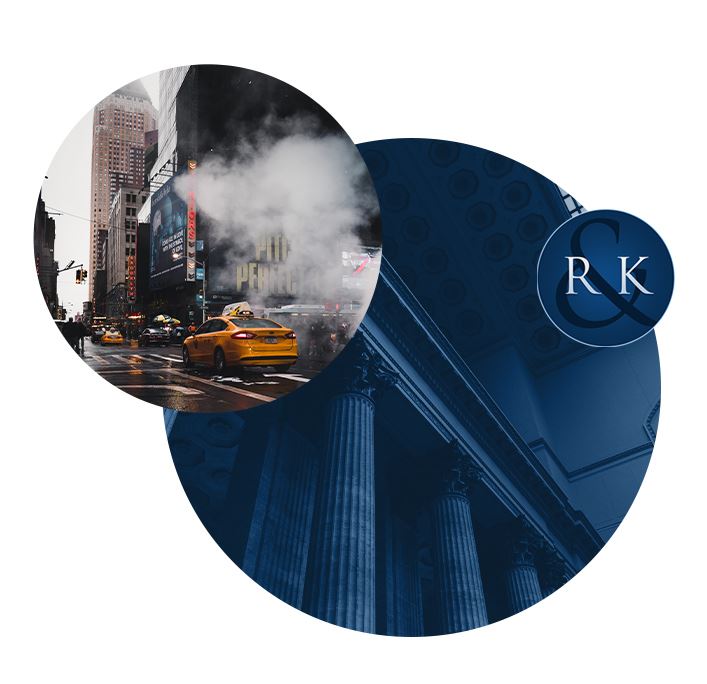 Client Testimonials
Our Clients Rave About Their Results
They Really Care

"They treated me wonderfully and helped me out of a bind. I feel that this firm really cares."

Give them a call!

"Extremely professional and efficient lawyers."

Top-Notch!

"They go well above and beyond. Highly recommend."

Integrity

"Thomas Kenniff is a true definition of an attorney and a humanitarian."

Great Law Firm

"The lawyers know exactly what they are doing all for a great price."
Why We're the Right Choice
Risk-Free Consultation

We offer a risk-free evaluation of your case and are here to help you understand your legal options. We are available 24/7, day or night, to help you.

Top-Rated Team

Recognized as the top attorneys in the USA.

Former Prosecutors

Our founding partners are both former New York prosecutors who bring unique experience and insights to every case, especially when it comes to going to trial.
Ready to Fight for You
CONTACT US NOW to Get Started