Aggravated Assault Defense Lawyers in NYC
Aggravated Trespass in NYC Lawyers
Even a basic trespass charge is taken very seriously in the state of NYC, and if aggravating factors are included in this crime, it becomes even worse. Aggravated trespass is divided into three degrees by the NYC Penal Code Section 140. The different laws surrounding aggravated trespass offenses can be somewhat confusing, but our law firm can help you to learn more about this criminal issue.
The Definition of Criminal Trespass
In general, trespass is defined as a person knowingly entering or remaining unlawfully in premises. Certain actions can increase a trespass charge into a criminal trespass charge that is divided into three degrees. Third degree criminal trespass refers to a trespass that happens in a school, a government building, a summer camp, a government housing project, a fenced in area, or a railroad yard zone. People are most commonly charged with criminal trespass in the second degree when they knowingly enter a dwelling, which is legally defined as a premise where people sleep at night, such as a house or a hotel. The most severe type of aggravated trespass, criminal trespass in the first degree, happens when a person trespasses while either possessing or knowing that another participant in the trespass possesses a deadly weapon, an explosive, or a firearm with ammunition.
Penalties Associated with Aggravated Trespass
Basic trespass is just a violation that most likely will just result in a fine, but the penalties because much more severe when the offense is aggravated. A third degree criminal trespass is the least severe type of criminal trespass, but it still counts as a class B misdemeanor with a maximum sentence of 90 days in jail. A criminal trespass in the second degree conviction can result in up to a year in jail, and it is a class A misdemeanor. A first degree criminal trespass is the most severe form of aggravated trespass, and it is a class D felony. A person convicted of a first degree criminal trespass may face up to 7 years in jail.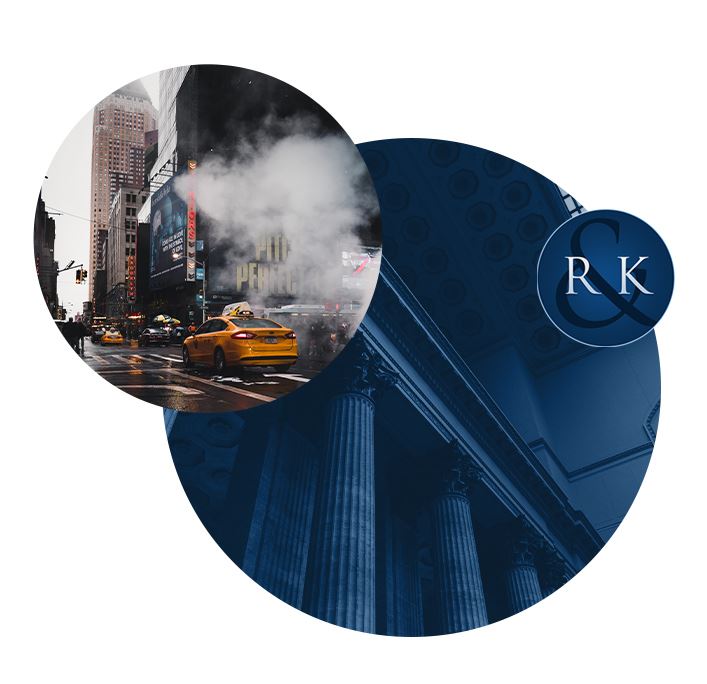 The Best Defenses Against Trespass Charges
Typically, the most common and most effective defense against any sort of trespass charge will be claiming that the defendant did not know they were trespassing. Since criminal trespass is a misdemeanor crime, the prosecutor must prove that the defendant definitely knew they were trespassing in order to convict them. New York laws state that a person has to know they do not have permission to enter an area, so a person may avoid conviction if no signs were posted or the area was not obviously fenced or locked up. In cases where a person is banned from entering a property, the prosecutor must prove that they were properly notified of the band in order to convict them of criminal trespass. A person can also defend against a trespass charge by claiming that it was necessary for them to trespass due to an emergency. For example, hiding in a home to avoid a hailstorm would not be considered trespassing. Yet another defense against trespassing is that a person had verbal or written consent from the owner to enter the premises.
How We Can Help You
Criminal trespass is taken very seriously in New York, so it is important to have a talented criminal lawyer on your side. Fortunately, there are many valid legal defenses if you are being charged with a criminal trespass, and it is possible to avoid a conviction or get a very light sentence. Contact us today to find out how we can help you to get the best possible outcome for your trespassing case.
Call us at (888) 646-0025 or contact us online. We are available around the clock, and we are standing by to help you.
Client Testimonials
Our Clients Rave About Their Results
They Really Care

"They treated me wonderfully and helped me out of a bind. I feel that this firm really cares."

Give them a call!

"Extremely professional and efficient lawyers."

Top-Notch!

"They go well above and beyond. Highly recommend."

Integrity

"Thomas Kenniff is a true definition of an attorney and a humanitarian."

Great Law Firm

"The lawyers know exactly what they are doing all for a great price."
Why We're the Right Choice
Risk-Free Consultation

We offer a risk-free evaluation of your case and are here to help you understand your legal options. We are available 24/7, day or night, to help you.

Top-Rated Team

Recognized as the top attorneys in the USA.

Former Prosecutors

Our founding partners are both former New York prosecutors who bring unique experience and insights to every case, especially when it comes to going to trial.
Ready to Fight for You
CONTACT US NOW to Get Started