Bribery of County Supervisors or Public Corporations
There are many kinds of crimes in the US legal system. Some crimes are violent, like burglaries and assault cases. Other crimes are regarded as "white collar," and "victimless" as they are non-violent and involve corporate theft or another type of financial wrongdoing. Even though a white collar crime might appear to be "victimless," however, these crimes are still taken seriously by the criminal justice system and the penalties for these crimes can be severe.
Bribery and Its Consequences
Bribery of a county supervisor or a public corporation is the act of soliciting a special vote or judgement from a public official in exchange for financial remuneration. A county supervisor who accepts a bribe is also complicit and guilty of a crime. Though these actions do not involve violence against another person, they have ramifications on our culture and on our society, and as such these are serious offenses with serious consequences. If convicted, a person involved in a bribery case can face imprisonment from 15 to 25 years, and hefty legal fines. With a severe punishment also come the loss of reputation an all that involves. Yes, these are serious cases and anyone charged with these crimes must seek expert legal defense right away in order to avoid serious punishment.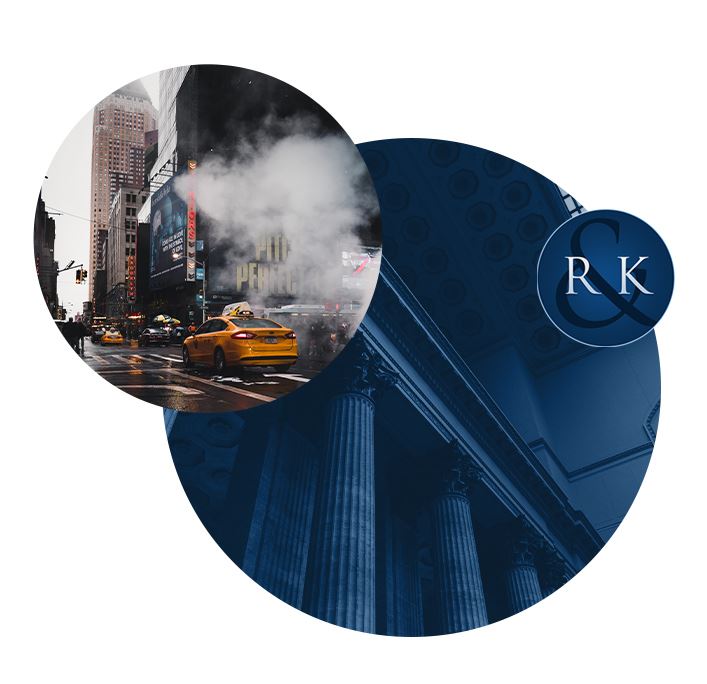 Raiser & Kenniff, A Top Notch Legal Team
The law offices of Raiser & Kenniff, PC offers a top-notch team of legal experts with vast experience in criminal defense cases. This team is known for fighting for the rights of its clients and attaining the best possible resolution for serious charges. By retaining Raiser & Kenniff to fight criminal charges against you, you are taking on a top-flight team that knows the legal system backwards and forwards. They will fight in every way possible to defend you and your legal rights.
Get Expert Representation By Former Assistant District Attorneys
The firm of Raiser & Kenniff was founded by attorneys with a background in criminal law. Their time serving as New York prosecuting attorneys provides them with unique expertise regarding the criminal justice system and enables them to view their client's cases from several different viewpoints.
The expert team of lawyers at Raiser & Kenniff are well known for their skill in defending their clients from a wide variety of criminal charges. The high reputation of this team has lead them to be used as legal experts on several nationally broadcast television shows, as experts and as educators. If you are in need of legal expertise from a team that will defend you fully, to the full extent of the law, then call the attorneys at Raiser & Kenniff, PC.
Our lawyers are available for free consultations, so beginning the defense process is risk-free. There are no fees charged for an initial consultation, so don't wait to begin planning your defense. Meeting to explore legal strategies and options is crucial to coming out on the winning side of a tough legal battle. If you are in need of top-tier representation in a criminal case, call the attorneys at Raiser & Kenniff, PC, today.
Client Testimonials
Our Clients Rave About Their Results
They Really Care

"They treated me wonderfully and helped me out of a bind. I feel that this firm really cares."

Give them a call!

"Extremely professional and efficient lawyers."

Top-Notch!

"They go well above and beyond. Highly recommend."

Integrity

"Thomas Kenniff is a true definition of an attorney and a humanitarian."

Great Law Firm

"The lawyers know exactly what they are doing all for a great price."
Why We're the Right Choice
Risk-Free Consultation

We offer a risk-free evaluation of your case and are here to help you understand your legal options. We are available 24/7, day or night, to help you.

Top-Rated Team

Recognized as the top attorneys in the USA.

Former Prosecutors

Our founding partners are both former New York prosecutors who bring unique experience and insights to every case, especially when it comes to going to trial.
Ready to Fight for You
CONTACT US NOW to Get Started