Aggravated Assault Defense Lawyers in NYC
NYC Estate Planning Attorneys
Statewide Estate Planning Representation with Offices in Manhattan, Mineola, and Suffolk
Everyone deserves the peace of mind of knowing your final wishes will be honored should you become incapacitated or pass away. Estate planning gives you the chance to decide what will happen to your property, who will care for your children, and who will act on your behalf. Without an estate plan, state law decides for you.
At Raiser & Kenniff, P.C., we believe a worry-free lifestyle is invaluable. To that end, we help individuals from all walks of life use powerful legal instruments to protect their interests and take control of their futures. Our NYC estate planning lawyers have over 100 years of combined experience and a complete understanding of all relevant laws. When you come to us for help, you will work one-on-one with one of our attorneys, who will review your planning goals and implement tools that address all of your concerns. Our team is committed to serving your needs and can help you make changes to your plan throughout your lifetime.
If you need help creating or updating estate planning documents, schedule a free initial consultation by contacting us online or calling (888) 646-0025. Flexible payment options are available, and we offer our legal services in English, Spanish, and Russian.
Types of Estate Planning Tools in New York
Building an estate plan takes more than writing your will, which is important but has certain limitations. A comprehensive estate plan will coordinate multiple documents that work together to accomplish your objectives. Many people do not realize the extent of what these powerful instruments can facilitate when properly implemented. Our team at Raiser & Kenniff, P.C. can help you explore your options and develop a custom plan.
Our NYC estate planning attorneys can assist you with many types of documents and tools, including: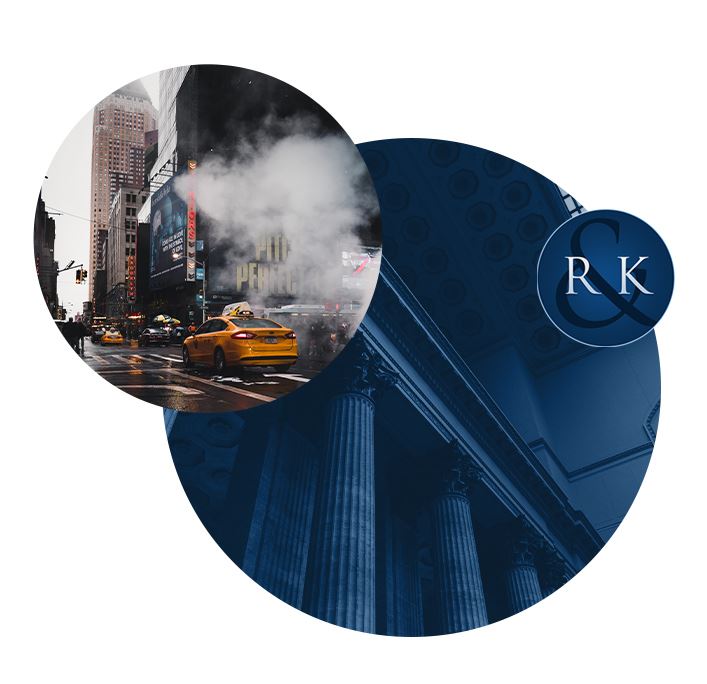 Do I Need an Estate Plan in New York?
No matter the size of your estate, your age, or your health, you should have an estate plan if you are an adult. Many people associate estate planning exclusively with asset distribution after you pass away, but a strong estate plan is about more than who gets what.
There is no reason to wait to create an estate plan until you are older or become sick. In fact, doing so is risky. Estate planning is not just about preparing for the inevitable – it is also about preparing for the unexpected. No one can predict a serious car accident that leaves you incapacitated or worse, for example. By taking the time to create an estate plan as early as possible, you protect yourself, your loved ones, and your assets in a wide range of scenarios. Your plan can be tailored to suit your specific needs.
Understanding and Navigating Probate in New York
When a close loved one passes away, you may learn you have been appointed as the executor of their estate. This means you are responsible for managing probate, the court-supervised process for settling an estate. Every estate goes through some level of probate, which can often be expensive, time-consuming, and stressful. As the executor, it will be your job to notify heirs and creditors, inventory and appraise estate assets, pay the deceased's outstanding debts, file the deceased's taxes, and ultimately distribute their property. Even a straightforward probate can quickly overwhelm a grieving family member, but our NYC estate planning lawyers can work with you to make the process easier. We understand how to efficiently navigate probate and can help you manage any complications or conflicts that arise.
Have questions about estate planning or probate? Contact us online or call (888) 646-0025 today.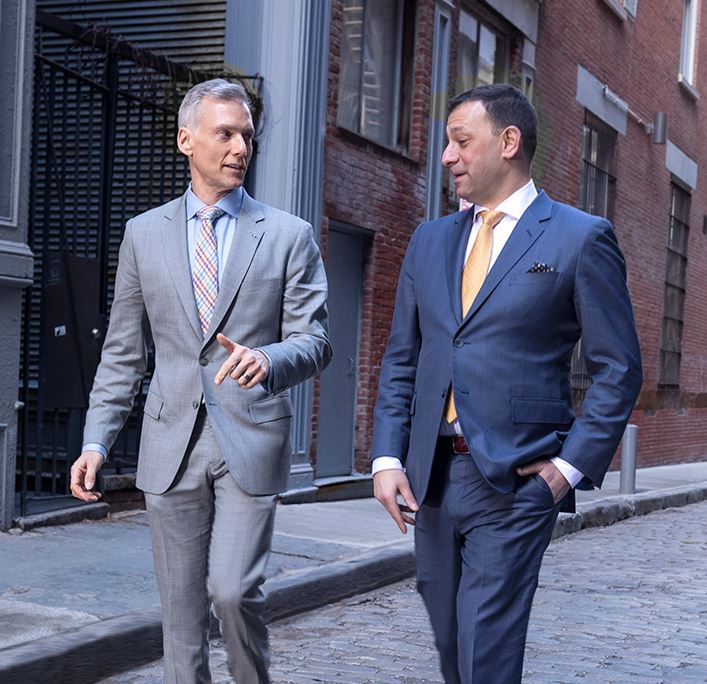 Client Testimonials
Our Clients Rave About Their Results
They Really Care

"They treated me wonderfully and helped me out of a bind. I feel that this firm really cares."

Give them a call!

"Extremely professional and efficient lawyers."

Top-Notch!

"They go well above and beyond. Highly recommend."

Integrity

"Thomas Kenniff is a true definition of an attorney and a humanitarian."

Great Law Firm

"The lawyers know exactly what they are doing all for a great price."
Why We're the Right Choice
Risk-Free Consultation

We offer a risk-free evaluation of your case and are here to help you understand your legal options. We are available 24/7, day or night, to help you.

Top-Rated Team

Recognized as the top attorneys in the USA.

Former Prosecutors

Our founding partners are both former New York prosecutors who bring unique experience and insights to every case, especially when it comes to going to trial.
Ready to Fight for You
CONTACT US NOW to Get Started