NYC Wills Lawyers
Serving New York and Long Island
A will is a very important legal document that ensures your assets are distributed in the manner you have designated after you die. Without a will, there can be a great deal of chaos, especially if the assets are considerable. A legal will and trust will take all of the guess work out of the process. A will attorney will make sure your assets are protected and your wishes communicated to the letter. Never take anything for granted. If you presently don't have a will, enlist the help of an estate and wills attorney as soon as possible.
When a person dies without a will, it will be up to the state to distribute the decedent's assets. This process is called probate, and it can take months to sort everything out. So, in order to save the family additional grief, have a will drafted to your specifications.
A good will attorney will thoroughly explain the situation to you. The will help you assign an executor. This is the individual who oversees the will's provisions. You will also receive help with:
Beneficiaries — the individuals who will receive the decedent's assets.
Instructions on the distribution of assets.
Guardians if there are minors.
Experienced Trust and Estate Attorneys
A will lawyer will help you understand the importance of naming beneficiaries. When a beneficiary is named, the asset will go to that designated individual instead of someone else in the will. Whatever asset is named for the beneficiary will not have to go through probate.
Regardless of whether there is a will or not, probate is part of the process. Probate is a way to settle the estate legally. Probate laws vary by state, so it is always a good idea to understand how your state's probate laws affect you. A wills lawyer will help you understand the importance of estate planning.
A person can also have a living will drafted. This type of will is drafted to communicate your wishes in the event you become very ill or incapacitated. Also known as an advanced medical directive, a living will gives your wishes regarding medical intervention. For instance, if you go into cardiac arrest or need life-sustaining treatment, your wishes will be spelled out completely. You can make a decision on whether or not to resuscitate.
Many people don't like talking about wills because it makes them feel their demise is imminent. The bottom line is you need to have one. When you die, your family members will have enough to deal with. A good wills attorney will put your mind at ease.
The lawyer will also give you other options regarding your estate such as having a living trust. This actually works the same way as a will, but the process will move along much faster. In the living trust, your desires are spelled out exactly the way you want. While a will may take months to resolve, a living trust could take only a few weeks.
If you need more information regarding a will, get in touch with a wills attorney for advice.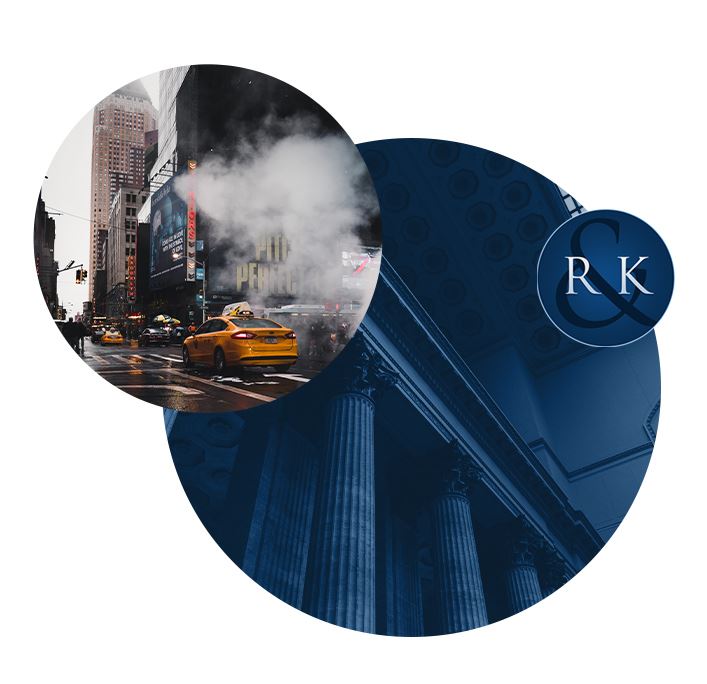 Client Testimonials
Our Clients Rave About Their Results
They Really Care

"They treated me wonderfully and helped me out of a bind. I feel that this firm really cares."

Give them a call!

"Extremely professional and efficient lawyers."

Top-Notch!

"They go well above and beyond. Highly recommend."

Integrity

"Thomas Kenniff is a true definition of an attorney and a humanitarian."

Great Law Firm

"The lawyers know exactly what they are doing all for a great price."
Why We're the Right Choice
Risk-Free Consultation

We offer a risk-free evaluation of your case and are here to help you understand your legal options. We are available 24/7, day or night, to help you.

Top-Rated Team

Recognized as the top attorneys in the USA.

Former Prosecutors

Our founding partners are both former New York prosecutors who bring unique experience and insights to every case, especially when it comes to going to trial.
Ready to Fight for You
CONTACT US NOW to Get Started