NYC Drug Trafficking Lawyers
New Yorkers facing drug charges need both experience and expertise from their legal defense team. Charges of drug trafficking are among the most serious in the NYC penal code relating to controlled substance violations. NYC City residents charged with drug trafficking face severe penalties, and there is no such thing as a minor drug trafficking charge. A defense against charges this serious requires an attorney with experience and expertise. The drug trafficking attorneys of Raiser & Kenniff, PC, has considerable experience defending clients against allegations of drug trafficking, and their years spent as prosecutors gives them a different perspective. They know how prosecutors think and prepare cases and they understand how to build a defense based on this knowledge.
We can be reached 24 hours a day, 7 days a week, at (212)-LAW-1500.
New York Drug Trafficking Explained
Drug trafficking is defined as the manufacture, distribution, and sale of controlled substances. The scale of drug trafficking can vary widely. The crime can be committed on a strictly local basis, or large organizations can operate on a statewide, national, or even global scale. The jurisdiction where the arrest takes place is also important, and in some cases federal charges are involved. An arrest of this nature is a life changing event, and the decisions made immediately after the arrest can have long term consequences. One of the most important decisions is choosing an experienced New York City drug defense lawyer. Facing drug trafficking charges without a skilled attorney could mean spending life in prison. An accomplished defense lawyer will understand how serious the situation is, and they can use all of their experience and resources to improve the legal position of their client.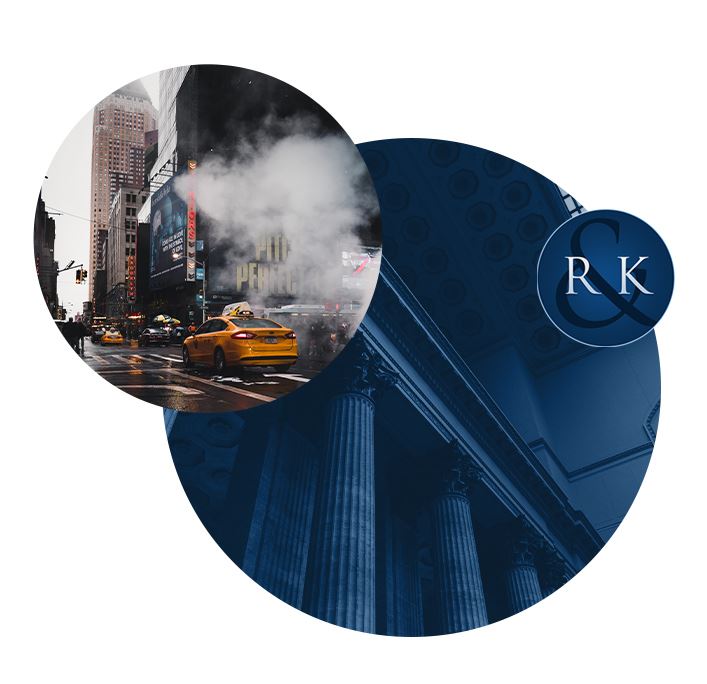 Drug Trafficking Charges in New York
The assistance a NY drug trafficking lawyer can offer an individual charged with felony drug trafficking will vary depending upon several factors. There are no minor drug trafficking charges, and if convicted, a lengthy prison sentence is likely. The penalties imposed will be determined by a number of considerations:
The type of drug being distributed
The amount of drug being distributed
If the individual charged with drug trafficking has a prior criminal record
If the individual is facing state or federal drug trafficking charges
If a firearm was used in the commission of the crime
If drugs were being distributed in a school zone
Drug Trafficking Lawyers in NYC
Raiser & Kenniff, PC, are fierce advocates for the constitutional rights of the accused, and they work tirelessly and aggressively to prevent the conviction of their clients. A free 30-minute consultation with a member of our dedicated legal team can be scheduled by contacting us by phone or online.
Client Testimonials
Our Clients Rave About Their Results
They Really Care

"They treated me wonderfully and helped me out of a bind. I feel that this firm really cares."

Give them a call!

"Extremely professional and efficient lawyers."

Top-Notch!

"They go well above and beyond. Highly recommend."

Integrity

"Thomas Kenniff is a true definition of an attorney and a humanitarian."

Great Law Firm

"The lawyers know exactly what they are doing all for a great price."
Why We're the Right Choice
Risk-Free Consultation

We offer a risk-free evaluation of your case and are here to help you understand your legal options. We are available 24/7, day or night, to help you.

Top-Rated Team

Recognized as the top attorneys in the USA.

Former Prosecutors

Our founding partners are both former New York prosecutors who bring unique experience and insights to every case, especially when it comes to going to trial.
Ready to Fight for You
CONTACT US NOW to Get Started