NYC Counterfeit Drug Attorneys
Strong Defense for Counterfeit Substance Charges in NY
If you are facing charges for the possession or sale of counterfeit or synthetic drugs, you might not know what your rights are or what penalties you could receive if you are convicted. Drug charges, especially for designer drugs, can be complicated since their use or sale could be dangerous to others. You need to contact a criminal defense lawyer with a track record of aggressive representation for their clients. The law firm of Raiser & Kenniff, PC understands that you need to avoid a conviction in a drug case. They will review the circumstances surrounding your arrest and go over your defense in order to fight for your rights if the case goes to court. The experience of the criminal defense team means that you have someone on your side that can defend you and pursue the best possible outcome in your case.
Legislation outlines the definition of a counterfeit substance in 21 USCS § 802 in specific detail. In summary, a counterfeit substance is a fraudulently produced controlled substance, such as a prescription. A reasonable person would believe that the substance is not fake because it has been made to appear like the real prescription. In addition to fake prescriptions, the drug crime lawyers at our office can represent clients who have been accused of possession or sale of counterfeit drugs, such as drugs that seem to be cocaine or heroin, synthetic bath salts, fake marijuana or synthetic steroids.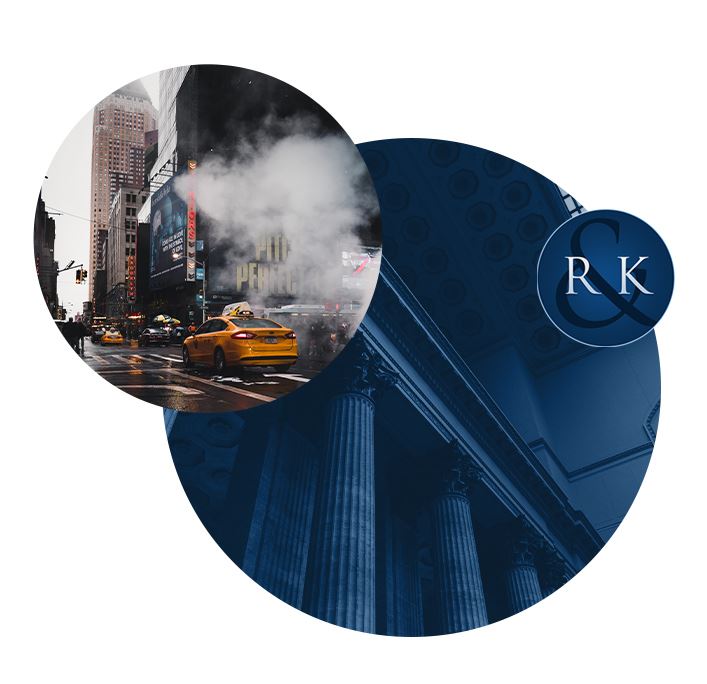 Synthetic drugs might be even more dangerous than their original counterparts. In some cases, possession or sale of these drugs could even result in federal charges. The criminal justice system enforces strict sanctions against offenders because of the possible dangers of these drugs. If you or a family member or loved one face drug charges, you will not want to battle the legal system on your own. Our NYC criminal attorney can represent you throughout the court process.
Contact Us Today
At Raiser & Kenniff, PC, we have effectively represented other people who were also fighting drug charges. We know how important your freedom is, and we will develop a case strategy with you.
For a no-cost and no-obligation consultation with a concerned attorney, you can contact our office any time of the day or night at (212)-LAW-1500 or contact us online.
Client Testimonials
Our Clients Rave About Their Results
They Really Care

"They treated me wonderfully and helped me out of a bind. I feel that this firm really cares."

Give them a call!

"Extremely professional and efficient lawyers."

Top-Notch!

"They go well above and beyond. Highly recommend."

Integrity

"Thomas Kenniff is a true definition of an attorney and a humanitarian."

Great Law Firm

"The lawyers know exactly what they are doing all for a great price."
Why We're the Right Choice
Risk-Free Consultation

We offer a risk-free evaluation of your case and are here to help you understand your legal options. We are available 24/7, day or night, to help you.

Top-Rated Team

Recognized as the top attorneys in the USA.

Former Prosecutors

Our founding partners are both former New York prosecutors who bring unique experience and insights to every case, especially when it comes to going to trial.
Ready to Fight for You
CONTACT US NOW to Get Started