NYC Federal Criminal Defense Attorneys
Statewide Criminal Defense Representation with Offices in Manhattan, Mineola, and Suffolk
If you are under investigation for or have been charged with a federal crime, turn to Raiser & Kenniff, P.C. Our NYC federal criminal defense lawyers have over 100 years of combined experience and are prepared to aggressively defend you in these high-stakes matters. No case is too complex or sophisticated for our team, and we understand what it takes to prevail in federal court. When you come to our firm, we will carefully review your circumstances, walk you through your rights and options, and immediately get to work on building a strategic defense. Many of our attorneys are former prosecutors who know how federal prosecutors approach these cases. No matter how dire your situation may seem, we will work to secure the best possible outcome, which may include a reduced sentence – or no sentence at all.
Do not wait to schedule a free initial consultation if you have been charged with a federal crime. Call (212)-LAW-1500 or contact us online today.
Federal Criminal Charges We Handle
At Raiser & Kenniff, P.C., we understand how to effectively navigate the federal court system, especially in cases involving white-collar crimes. We have a complete knowledge of federal law and will leverage our extensive experience and skill to mount a customized, comprehensive defense.
Our NYC federal criminal defense attorneys can fight for you if you have been charged with:
Bank Fraud
Credit Card Fraud
Drug Trafficking
Federal Drug Crimes
Federal Sex Offenses
Mail Fraud
Mortgage Fraud
Piracy
Securities Fraud
Violent Crimes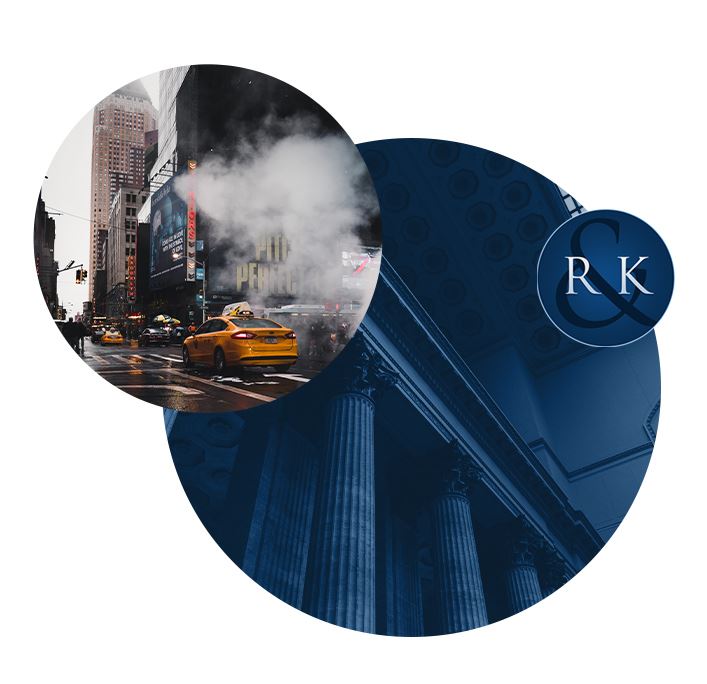 What Are Federal Charges?
A person commits a federal crime when they specifically violate federal law or commit a crime on federal land, such as a national park or military reservation. The prosecution of federal crimes is handled by government agencies, such as the Federal Bureau of Investigation (FBI), and U.S. attorneys, who report to the U.S. Attorney General. Federal charges tend to come with significantly harsher penalties than state equivalents.
Some criminal acts violate both state and federal law. In these instances, the applicable state government may defer to the federal government or vice versa. In some cases, both the state and federal governments may choose to prosecute.
Facing Federal Charges? You Need a Strong Defense.
Federal prosecutors are some of the best in the nation. They statistically win a majority of their cases and are known for their relentless prosecutorial strategies. You deserve legal representatives who can capably advocate for you in and out of the courtroom. Our attorneys know how federal prosecutors think, and we can offer you the tenacious, results-oriented legal support you need to get through this difficult time.
The sooner you get in touch with our firm, the better. Do not wait to reach out if you learn you are being investigated by a federal agency. Exercise your right to remain silent: Avoid making any statements or answering any questions before you discuss your case with legal professionals.
Contact us online or call (212)-LAW-1500 to start exploring your defense options with our team. We offer flexible payment options and provide our legal services in English, Spanish, and Russian.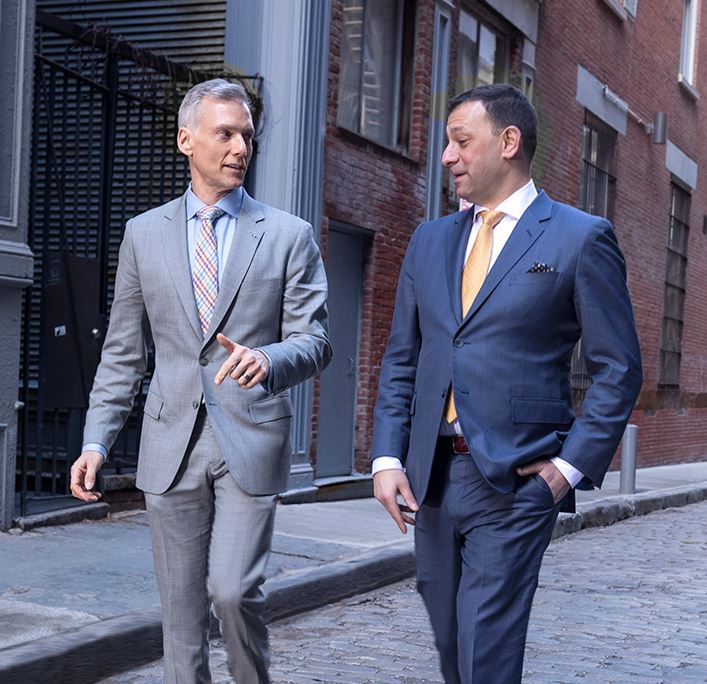 Client Testimonials
Our Clients Rave About Their Results
They Really Care

"They treated me wonderfully and helped me out of a bind. I feel that this firm really cares."

Give them a call!

"Extremely professional and efficient lawyers."

Top-Notch!

"They go well above and beyond. Highly recommend."

Integrity

"Thomas Kenniff is a true definition of an attorney and a humanitarian."

Great Law Firm

"The lawyers know exactly what they are doing all for a great price."
Why We're the Right Choice
Risk-Free Consultation

We offer a risk-free evaluation of your case and are here to help you understand your legal options. We are available 24/7, day or night, to help you.

Top-Rated Team

Recognized as the top attorneys in the USA.

Former Prosecutors

Our founding partners are both former New York prosecutors who bring unique experience and insights to every case, especially when it comes to going to trial.
Ready to Fight for You
CONTACT US NOW to Get Started