Aggravated Assault Defense Lawyers in NYC
Weapons Trafficking Attorney in NYC
Get Competent Legal Help for Your Firearms Smuggling or Trafficking Charge
The state of New York is well known for having some of the strictest gun laws in the nation. This includes not just owning a firearm, but also selling and transporting weapons. If you are caught engaging in any firearms trafficking activities, the penalties can be serious.
The state's gun control laws not only prohibit the sale, transfer, and transport of guns, but it also applies to ammunition and other gun-related items such as silencers and clips. It is illegal to sell or deliver these items without first obtaining a license from the appropriate authorities. Additionally, anyone who transports guns into the state must have written permission from a law enforcement officer or other government official before doing so.
Penalties for violations related to weapons trafficking are harsh; they can include long prison sentences as well as hefty fines imposed by courts. Furthermore, individuals who are found guilty of such violations may lose their right to own a firearm in the future.
If you have been contacted by law enforcement about such an offense, do not waive your legal rights or answer any questions until you have obtained the services of our team at Raiser & Kenniff. Our experienced criminal defense attorneys will fight aggressively against charges of weapons trafficking in NYC and strive for the most favorable outcome possible for your case.
So don't wait; dial (888) 646-0025 today or contact us online to schedule a free consultation with one of our knowledgeable lawyers.
What New York Law Says About Weapons Trafficking
Under New York Penal Law Section 265, it is illegal to possess a firearm with the intent to sell or transport it without proper authorization. This law applies to individuals who are found to have illegally sold, transported, purchased, or possessed firearms in New York. Depending on the circumstances of the case and the type of weapon involved, criminal charges for weapons trafficking can range from misdemeanors all the way up to felonies.
The various types of weapons trafficking charges include:
First Degree Criminal Sale of a Firearm: A person is guilty of first degree criminal sale of a firearm when they have knowledge that the firearm or ammunition was obtained illegally, and they knowingly sell, exchange, give away or dispose of any such weapon to another. This offense is considered a class B felony in New York punishable by up to 25 years in prison.
Second Degree Criminal Sale of a Firearm: A person can be found guilty of second degree criminal sale if they are not authorized to possess firearms but still possess them with the intent to sell them. This offense is punishable as either a Class C felony or Class B misdemeanor depending on circumstances related to the case with penalties ranging from 2 years up to 15 years in prison.
Third Degree Criminal Sale of a Firearm: A person can be convicted for third degree criminal sale if they unlawfully transport firearms across state lines into New York State without permission from local authorities. This offense is typically charged as a class D felony or unclassified misdemeanor in New York and carries penalties including fines and possible jail time.
Defense Approaches in Weapons Trafficking Cases
If you're facing criminal charges for weapons trafficking in New York City, all hope is not lost. With the right team of experienced attorneys on your side, you have a chance to fight back and protect your rights. At Raiser & Kenniff, we understand the complexities of these types of cases and use our extensive knowledge to craft a defense strategy tailored to your situation.
Some of the defense strategies we can use to help you include:
Challenging the search and seizure of evidence. If police officers obtained the evidence against you through illegal methods, then it may be possible to have it excluded from your case entirely.
Questioning the validity of the evidence. Depending on the circumstances surrounding your case, we can challenge whether or not the weapons were actually in your possession or if they were planted by law enforcement officials.
Negotiating a plea deal with the prosecutor's office. In some cases, we may be able to negotiate a reduced sentence or lesser charges in exchange for your cooperation with prosecutors.
No two criminal cases are alike—which is why you need attorneys who understand how to navigate the complexities of weapons trafficking cases in New York City. By trusting Raiser & Kenniff with your case, you can rest assured knowing that we will fight for the best possible outcome on your behalf.
If you or a loved one is facing weapons trafficking charges in NYC, call (888) 646-0025 or contact us online to schedule a free consultation today. We'll help you understand all of your legal options and guide you through every step of the process.
Registering an Assault Weapon in NY
The Superintendent retains all jurisdiction over these matters and sets the conditions for registration of weapons and the issuance of firearms licenses or the amendment of existing licenses obtained prior to January 14, 2014. This will require the submission of one's name, date of birth, current address, social security number and description of any and all weapons owned by individual that is being registered. The license holder must also have their certifications checked once every five years by the Division of State Police or face revocation of their licensed status within the state. This process is to determine whether or not the individual applying for registration has the legal permissions to do so.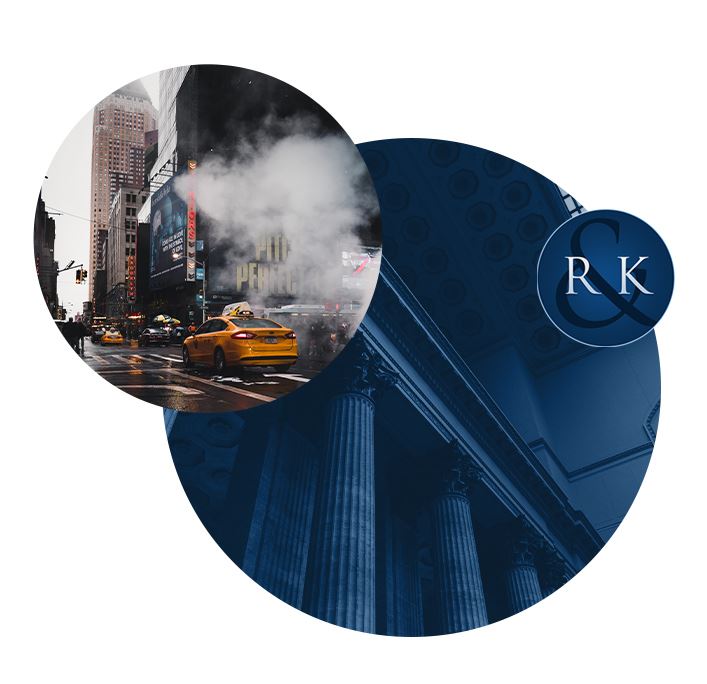 Who Can Register an Assault Weapon in NY?
There are legal restrictions may apply to individuals who've been convicted of serious offenses that fall under the New York Penal Code that prevent them from owning any firearms regardless of whether they meet the requirements for assault weapon status. Other restrictions may also apply to individuals with mental illnesses who are considered a credible threat to themselves and others as defined by the New York Mental Hygiene Law.
What Happens When You Don't Register Your Assault Weapon
Failing to register an assault weapon already in one's possession prior to January 15, 2014, means the individual has knowingly placed themselves in a position to be guilty of a Class A misdemeanor. This is in a case where it can be legally proven that the individual knowingly neglected registration. In the instance an individual unknowingly failed to register an assault weapon they are given a warning with a time frame in which they must formally register.
Call us at (888) 646-0025 or contact us online. We are available around the clock, and we are standing by to help you.
If you're thinking of purchasing a weapon or registering one but are unsure of your legal status to own it in the state or your ability to have it registered, consider consulting legal counsel from Raiser & Kenniff. This legal team is well versed in the permissions granted by New York law and can guarantee one has full access to their rights.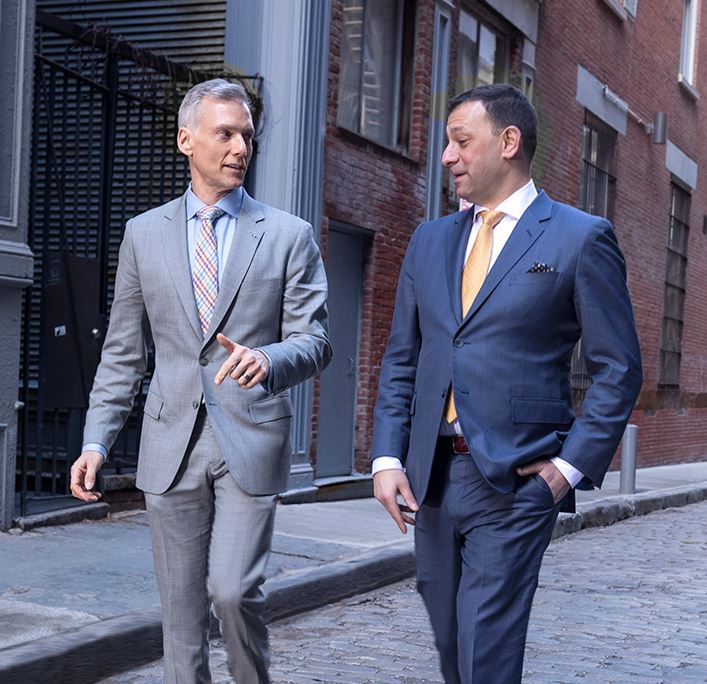 Client Testimonials
Our Clients Rave About Their Results
They Really Care

"They treated me wonderfully and helped me out of a bind. I feel that this firm really cares."

Give them a call!

"Extremely professional and efficient lawyers."

Top-Notch!

"They go well above and beyond. Highly recommend."

Integrity

"Thomas Kenniff is a true definition of an attorney and a humanitarian."

Great Law Firm

"The lawyers know exactly what they are doing all for a great price."
Why We're the Right Choice
Risk-Free Consultation

We offer a risk-free evaluation of your case and are here to help you understand your legal options. We are available 24/7, day or night, to help you.

Top-Rated Team

Recognized as the top attorneys in the USA.

Former Prosecutors

Our founding partners are both former New York prosecutors who bring unique experience and insights to every case, especially when it comes to going to trial.
Ready to Fight for You
CONTACT US NOW to Get Started