Aggravated Assault Defense Lawyers in NYC
NYC / Long Island Brain Injury Lawyers
Brain injuries are among the most serious injuries a person can endure. The brain is one of the most important working organs in the human body, and an injury to the brain can change your life forever. If you are involved in an accident in which you suffer a concussion, a coma, or you have other brain damage, your life changes. You may be paralyzed, you might need to relearn the basics, and you might not be able to return to a normal way of living despite rehabilitation and therapy. Brain injuries are often traumatic, and they are classified as catastrophic.
Most people suffer traumatic brain injuries in slip and fall accidents, car accidents, motorcycle accidents, and trucking accidents. Sadly, many brain injuries are misdiagnosed and misunderstood by those who suffer from them. A concussion might not be officially classified as traumatic but rather as a mild brain injury. However, it's still dangerous and it can put you at greater risk of additional injury or life-changing medical issues later in life. Brain injuries you cannot physically see or feel right away are often ignored. Many people who suffer from concussions ignore their symptoms and assume they are fine, but the injury progresses over time.
Signs of a Brain Injury
You might not always see a brain injury. These injuries don't always show up as a massive bleed or physical damage to one's head.
Disorientation
Confusion
Neurological problems
Amnesia
Dizziness
Blurred vision
Loss of vision
Headaches
Concentration problems
Depression
Agitation
Irritability
Personality changes
These are just a few of the most common symptoms of a brain injury that must be checked out by a doctor immediately. There is never a safe time to ignore a brain injury, and that means it's time for you to see a doctor if you suffer from one or more of these symptoms following a fall or blow to the head.
An attorney can help if you've suffered a brain injury. If you were injured because someone else was negligent, you are entitled to damages that can help you financially. Your injuries are not minor, which means you have major medical bills to pay since the time of your accident. If you suffered a traumatic brain injury, you'll have a lifetime of medical bills to pay as a result of this accident. You might need special medical accommodations, and you might need to spend time in recovery, therapy, or even rehabilitation.
You probably have time missed at work, lost wages, and you could face a future without gainful employment if your injuries are serious enough to prevent you from returning to work. It's time for you to contact an attorney to see what options you have. You have a right to sue for damages in a personal injury lawsuit, and an attorney at Raiser & Kenniff is here to help you handle your case. Your time is better utilized focusing on recovery, on caring for your family, and on embracing the changes that are coming your way now that you are the victim of a traumatic brain injury. Call an attorney to find out what rights you have and how you can seek help for the pain you've endured.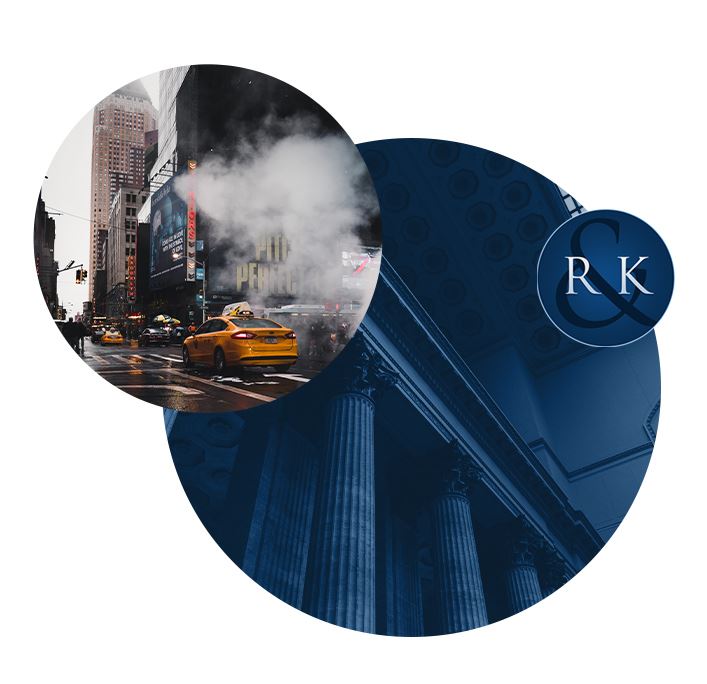 Client Testimonials
Our Clients Rave About Their Results
They Really Care

"They treated me wonderfully and helped me out of a bind. I feel that this firm really cares."

Give them a call!

"Extremely professional and efficient lawyers."

Top-Notch!

"They go well above and beyond. Highly recommend."

Integrity

"Thomas Kenniff is a true definition of an attorney and a humanitarian."

Great Law Firm

"The lawyers know exactly what they are doing all for a great price."
Why We're the Right Choice
Risk-Free Consultation

We offer a risk-free evaluation of your case and are here to help you understand your legal options. We are available 24/7, day or night, to help you.

Top-Rated Team

Recognized as the top attorneys in the USA.

Former Prosecutors

Our founding partners are both former New York prosecutors who bring unique experience and insights to every case, especially when it comes to going to trial.
Ready to Fight for You
CONTACT US NOW to Get Started