Aggravated Assault Defense Lawyers in NYC
NYC Medical Malpractice Lawyers
Serving New York and Long Island
Raiser and Kenniff, P.C. is recognized by plaintiffs as one of the leading law firms in medical malpractice law. Medical malpractice often involves a tragic tort. We assist our clients and their loved ones in getting the justice they deserve.
It can be devastating to learn that highly educated physicians, hospitals, and medical providers make mistakes that negatively affect the lives of some patients—or cost some patients life itself.
Negligent, faulty care rests at the heart of many of the cases our New York medical malpractice lawyers at Raiser and Kenniff handles.
If you or someone you love is struggling with serious injuries that may have been prevented with a provider's proper care, call us now. Our experienced legal team obtains favorable verdicts and settlements for clients.
We Advise and Represent Injured Children and Families
Medical malpractice cases usually involve complex and painful issues. Raiser and Kenniff, P.C. is experienced in addressing these difficult matters.
Our medical malpractice lawyers work on an array of malpractice actions, such as:
Hospital and surgical errors
Prescription medication errors
Liver transplantation issues (recipients and donors)
Heart surgery errors, e.g. valve replacement or bypass surgery errors
Gallbladder, pancreas, or colorectal surgery errors
Orthopedic surgeries and/or conditions, e.g. matters involving timely diagnosis of Chiari 1 malformation or cauda equine syndrome, or knee, hip, shoulder, or spinal fusion procedures
Plastic surgery errors
Dental errors and injuries
Neurosurgery, e.g. craniotomy or aneurysm surgery errors
Misdiagnosis of cancer or delay in diagnosing serious illnesses, e.g. heart disease, sepsis, meningitis, or infections
Provider or physician negligence, or emergency room negligence, e.g. inappropriate discharge or workup
Product liability matters, e.g. dangerous medical devices and drugs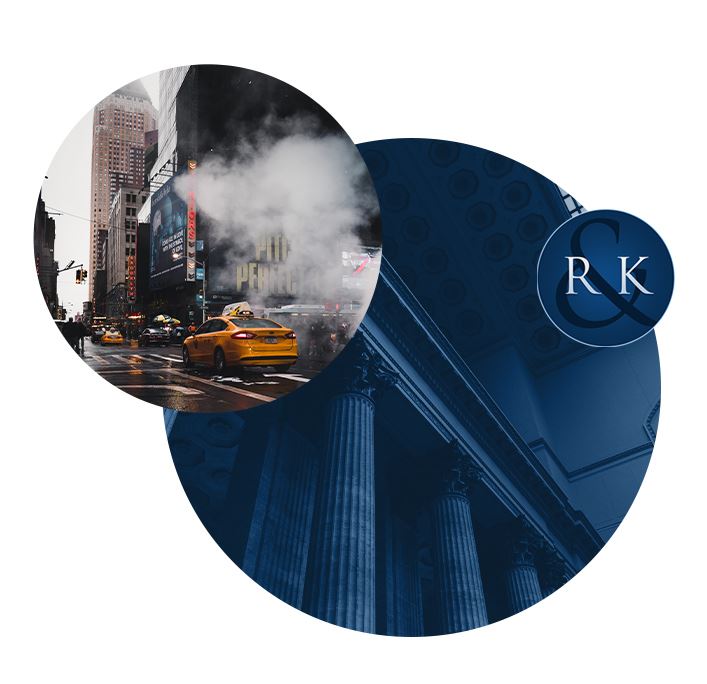 We Combine Investigation and Litigation Skills
Clearly, most hospitals, doctors, and other medical providers are unlikely to admit their mistakes concerning patients' care.
Our medical malpractice legal team combines strategy, investigation, and litigation skills to prevail.
We don't rest until our clients' medical mistreatments are legally righted.
Although the National Institutes of Health (NIH) reports that medical malpractice laws have evolved in recent decades, a medical malpractice case usually arises when an injured individual, heir, or representative files a claim against the attending physician, rehab center, hospital, medical or health system.
The plaintiff's medical malpractice lawyer must show four elements, including:
The patient was due professional duties from the defendant.
The defendant failed to provide the professional duties it owed the patient.
The plaintiff (patient) injury occurred because of the defendant's failure, error, or breach.
The plaintiff is owed economic compensation in consideration of the quantifiable damages, e.g. hospital or doctor bills.
The plaintiff may be owed non-economic compensation, addressing his or her current, prior or future pain and suffering because of the provider's breach, failure, or error.
Contact Us
We Offer Free Case Evaluations
Learn more about why our clients choose Raiser and Kenniff, P.C. in medical malpractice matters, e.g. birth injuries, labor and delivery injuries, brain injuries and cerebral palsy, surgical errors, anesthesia mistakes, prescription medication errors, misdiagnosis, brain injuries and stroke, failure to diagnose cancer or other serious illness, cardiac condition injuries or death, eye injuries or blindness, and others.
We have successfully managed many medical malpractice claims for our clients. When the hospital or doctor's conduct falls short of the standard of care, and the patient is injured or killed because of this negligence, the client or his or her loved ones may move to file a medical malpractice claim.
If you or someone you love was severely injured by a dental or medical doctor's negligence, call Raiser and Kenniff's medical malpractice team now to schedule an initial case evaluation.
Call (888) 646-0025 or contact us online to discuss your potential case. We're here to assist you in making the best next steps.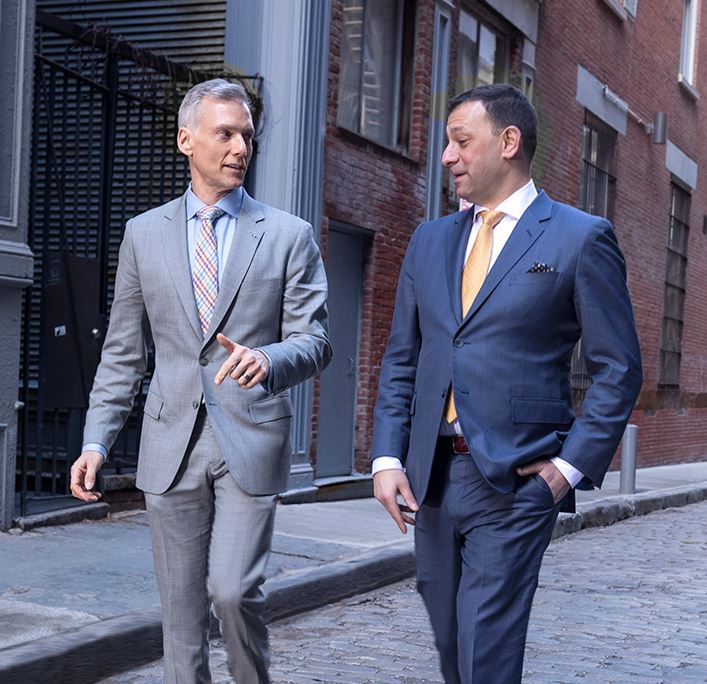 Client Testimonials
Our Clients Rave About Their Results
They Really Care

"They treated me wonderfully and helped me out of a bind. I feel that this firm really cares."

Give them a call!

"Extremely professional and efficient lawyers."

Top-Notch!

"They go well above and beyond. Highly recommend."

Integrity

"Thomas Kenniff is a true definition of an attorney and a humanitarian."

Great Law Firm

"The lawyers know exactly what they are doing all for a great price."
Why We're the Right Choice
Risk-Free Consultation

We offer a risk-free evaluation of your case and are here to help you understand your legal options. We are available 24/7, day or night, to help you.

Top-Rated Team

Recognized as the top attorneys in the USA.

Former Prosecutors

Our founding partners are both former New York prosecutors who bring unique experience and insights to every case, especially when it comes to going to trial.
Ready to Fight for You
CONTACT US NOW to Get Started