Aggravated Assault Defense Lawyers in NYC
NYC Truck Accidents Lawyers
SERVING NEW YORK AND LONG ISLAND
Truck accidents can change your life in an instant. One day, imagine that you are driving home from work and your vehicle is involved in a serious crash with a commercial truck. At first, there is the difficult time in the hospital as you recuperate from devastating injuries. Around the emergency room or your hospital bed, there could be talk of at least one defendant and an applicable insurance carrier, but you can't be sure of the details. The fact of the matter is that now you are seriously hurt. It's important to have your relatives take time to get all insurance information from the accident report and to refrain from giving statements to insurance companies. You want to ensure that you are in a position to seek legal advice before you make any decisions regarding your damaged vehicle and/or pursue a potential truck accident with injuries claim. We are here to help you when you are ready by offering a risk-free case evaluation.
Personal injury lawyers are not all equally qualified to represent clients in potential truck accident claims. Your choice of a personal injury attorney will be very important to any recovery that you might make in this case. However, attorneys are ethically bound not to promise you or your spouse that you will win a jury verdict or a settlement for these truck accident injuries. This would go against every tenet of the legal Instead, attorneys specializing in personal injury must take a case on and do their best to establish your claim. You may recover something from the insurance companies covering the defendants, but you may not. There are no guarantees. When you are injured, you have the right under New York State law to seek damages for injuries, lost wages, pain and suffering, and future expenses. However, the burden of proof is on you, the plaintiff, in a personal injury matter. You or your attorney must show how the accident was the defendant's fault due to his or her negligence or a reasonable failure to act in a way that would have prevented it.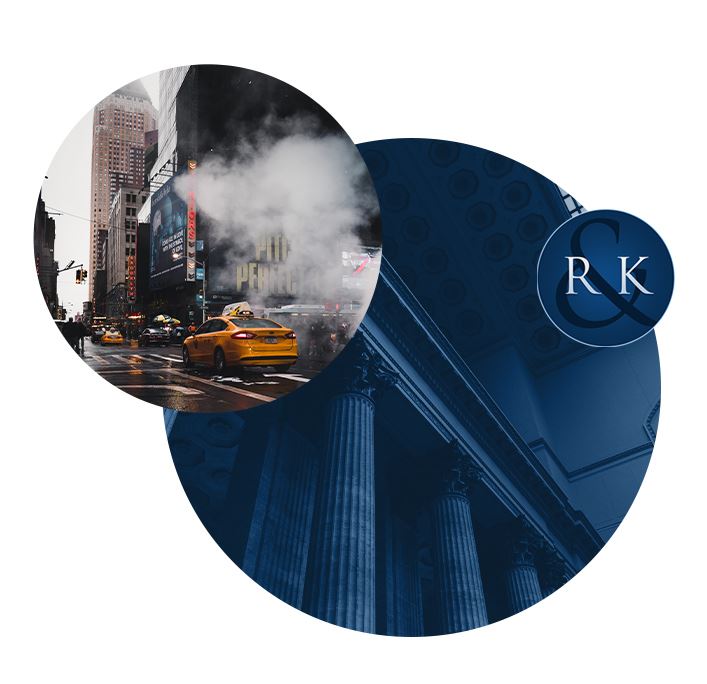 We are experts in truck accidents and offer the right amount of civil trial experience to represent victims with serious injuries. We understand that this accident was not your fault, and you hope to find justice through the legal system. Please realize that hiring an attorney is not a way to get a quick settlement. We can sit down with you and discuss the facts of the case. We can investigate the details of the crash and collect all evidence related to your injuries.
It can take years to resolve this kind of claim, but you must file a lawsuit to protect your right to seek damages before the statute of limitations expires. By seeking a free consultation, you will not be obligated to hire any attorney. Take time to have your questions answered by a qualified attorney and understand your legal rights as a truck accident victim today! Don't base this decision only on advertising or what you read online. Ask a prospective attorney how he or she is competent to handle your type of case.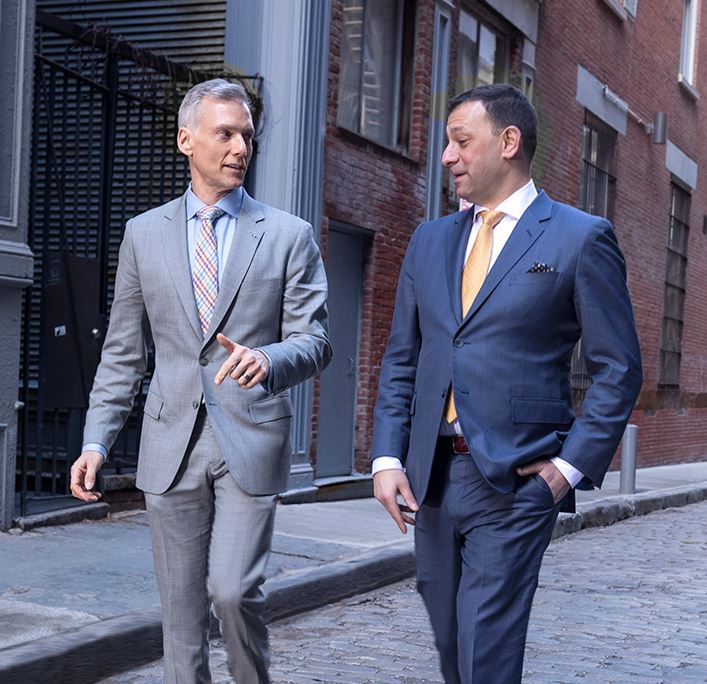 Client Testimonials
Our Clients Rave About Their Results
They Really Care

"They treated me wonderfully and helped me out of a bind. I feel that this firm really cares."

Give them a call!

"Extremely professional and efficient lawyers."

Top-Notch!

"They go well above and beyond. Highly recommend."

Integrity

"Thomas Kenniff is a true definition of an attorney and a humanitarian."

Great Law Firm

"The lawyers know exactly what they are doing all for a great price."
Why We're the Right Choice
Risk-Free Consultation

We offer a risk-free evaluation of your case and are here to help you understand your legal options. We are available 24/7, day or night, to help you.

Top-Rated Team

Recognized as the top attorneys in the USA.

Former Prosecutors

Our founding partners are both former New York prosecutors who bring unique experience and insights to every case, especially when it comes to going to trial.
Ready to Fight for You
CONTACT US NOW to Get Started