Aggravated Assault Defense Lawyers in NYC
NYC Money Laundering Attorney
Defending Those Who Have Been Accused Of Money Laundering
At Raiser and Kenniff, we offer experienced legal services to individuals facing money laundering charges. Our money laundering lawyers are committed to providing strategic and comprehensive legal representation for clients entangled in complex financial crime cases. Money laundering charges can have severe consequences. Our relentless dedication makes us stand ready to vigorously defend your rights and interests.
What is Money Laundering?
Money laundering is considered a white-collar crime involving disguising the roots of illegally obtained money, making it appear as if it came from legitimate sources. This process typically involves three stages: placement, layering, and integration. During placement, illicit funds are introduced into the financial system, often by breaking them into smaller amounts to avoid suspicion. In the layering stage, these funds are moved through intricate transactions and accounts, creating confusion and making it difficult to trace the money's origin. Finally, integration legitimizes the "cleaned" money by investing it in legal businesses or assets.
Money laundering is a criminal offense with significant ramifications, as it facilitates criminal activities and undermines the integrity of financial systems and institutions. Common sources of money for laundering include drug trafficking, organized crime, corruption, tax evasion, and fraud.
---
Call Raiser and Kenniff today at (888) 646-0025 or contact us online to schedule a consultation with our money laundering lawyer in NYC.
---
What are the Penalties for Money Laundering?
The penalties for money laundering convictions can be severe and may vary based on the amount of money involved, the level of organization, and the defendant's criminal history. These penalties can include substantial fines, restitution to victims, and, most importantly, imprisonment.
Federal money laundering charges can result in lengthy imprisonment sentences and heftier fines. Additionally, convicted individuals may be subject to asset forfeiture, where the government seizes properties and assets believed to be connected to the illegal proceeds.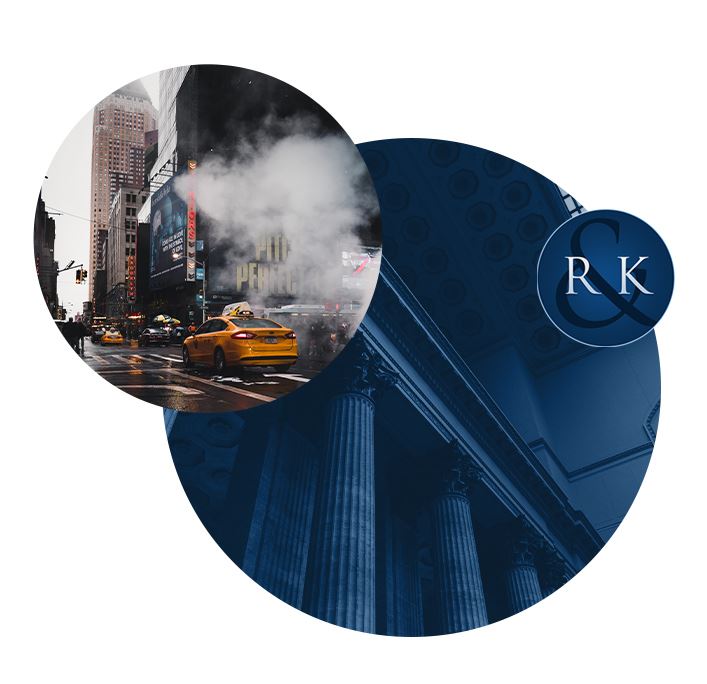 Defenses Against Money Laundering Charges
Some common defenses against money laundering charges include:
Lack of Intent: Money laundering charges often require proving that the defendant knowingly encountered in the process to conceal the illicit origin of funds. A strong defense may argue that the accused did not know about the criminal activity or intention to commit money laundering.
Lack of Evidence: Challenging the evidence presented by the prosecution is crucial. Our skilled attorneys meticulously review financial records, transaction history, and other evidence to identify inconsistencies or flaws that could weaken the prosecution's case.
Procedural Errors: Law enforcement agencies must adhere to specific protocols and regulations when investigating money laundering cases. Any violations of these procedures could lead to suppressed evidence or the case being dismissed.
Duress or Coercion: This can be a viable defense if the defendant engaged in money laundering under duress or coercion. Demonstrating that the accused faced threats or imminent harm can help build a compelling case.
Contact Our Money Laundering Lawyer Today
Our money laundering attorneys at Raiser and Kenniff possess the knowledge, skills, and commitment to navigate the complex legal landscape surrounding money laundering cases. We are determined to safeguard your rights, minimize the potential consequences, and strive for the best possible outcome. Don't face these charges alone—contact our team today to schedule a consultation and take the first step towards a comprehensive legal defense.
---
Contact Raiser and Kenniff today to get started on your defense with our NYC money laundering attorney.
---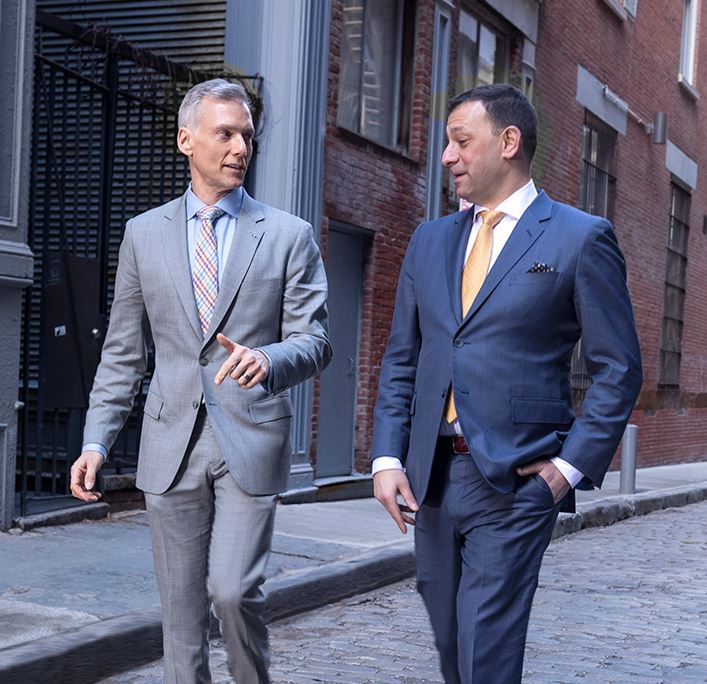 Client Testimonials
Our Clients Rave About Their Results
They Really Care

"They treated me wonderfully and helped me out of a bind. I feel that this firm really cares."

Give them a call!

"Extremely professional and efficient lawyers."

Top-Notch!

"They go well above and beyond. Highly recommend."

Integrity

"Thomas Kenniff is a true definition of an attorney and a humanitarian."

Great Law Firm

"The lawyers know exactly what they are doing all for a great price."
Why We're the Right Choice
Risk-Free Consultation

We offer a risk-free evaluation of your case and are here to help you understand your legal options. We are available 24/7, day or night, to help you.

Top-Rated Team

Recognized as the top attorneys in the USA.

Former Prosecutors

Our founding partners are both former New York prosecutors who bring unique experience and insights to every case, especially when it comes to going to trial.
Ready to Fight for You
CONTACT US NOW to Get Started