Aggravated Assault Defense Lawyers in NYC
Local Criminal Defense Lawyers in New York City
New York Criminal Attorneys Ready to fight for you
Here at Raiser & Kenniff, P.C., we want to get you the help you need if you are being charged with a criminal act. Being arrested and charged with any type of criminal offense can be very stressful and scary. Once you are charged, you will have to make some very important and timely decisions. You need to find a lawyer that you can trust to represent you competently and get you the fair trial you deserve. You need to find a lawyer who can defend your freedom, property, and your reputation.
Right now, you should make finding the right criminal defense attorney to protect your constitutional and legal rights a top priority. When you choose the firm of Raiser and Kenniff, you will be choosing criminal defense lawyers who will fully commit themselves to fighting for your personal freedom, property, and reputation. We are ready and prepared to be your advocates within a court of law.
---
Ready to get started on your New York criminal defense case? Call us today at 888-646-0025 or contact us online here.
---
We Can Help Defend You Against All Criminal Defense Charges
We have experienced criminal defense attorneys ready and willing to take on your legal matters and defend you against many different types of charges.
Below are some of the top types of criminal charges we help our clients with:
Each and every defendant has a given set of unalienable rights. When our clients get arrested and charged with a crime, they are entitled to certain protections within state laws and the laws of the United States. When police officers, judges, federal agents, or others in power fail to show respect for your legal rights and fail to follow proper protocol and legal procedures, they are violating the limits of their given power in their field.
What Rights Do I Have If I'm Accused of a Crime in NY?
If you are accused of a crime, you have several rights under the United States Constitution and other laws. These include:
Right to Remain Silent: Under the Fifth Amendment, you have the right not to incriminate yourself. This means you can refuse to answer any questions until you have an attorney present.
Right to an Attorney: The Sixth Amendment gives you the right to have legal representation during criminal proceedings. If you cannot afford an attorney, one will be appointed for you.
Right to a Fair Trial: The Sixth Amendment also guarantees you the right to a speedy and public trial by an impartial jury.
Right to Confront Witnesses: You have the right to cross-examine witnesses who testify against you and to call your own witnesses.
Right to Due Process: The Fifth and Fourteenth Amendments guarantee your right to due process, which means that the government must respect all your legal rights before it can deprive you of life, liberty, or property.
Presumption of Innocence: Until proven guilty beyond a reasonable doubt in a court of law, you are presumed innocent.
Protection Against Double Jeopardy: The Fifth Amendment protects you from being tried twice for the same crime.
Protection Against Unreasonable Searches and Seizures: The Fourth Amendment protects you from unreasonable searches and seizures without a warrant or probable cause.
It's important to remember these rights if you are ever accused of a crime. If you believe any of your rights have been violated, you should contact our NY criminal defense attorney immediately.
---
Schedule a consultation by calling us at (888) 646-0025. Our NYC criminal defense attorneys are committed to protecting our clients.
---
Locations
Related Reading
Let Raiser & Kenniff, P.C. Help You
Our criminal defense attorneys will help you fight for your rights under the law and ensure that you get a fair trial. We can aggressively question dubious evidence, improper procedures, and questionable testimony that can arise during court proceedings. When you hire our criminal defense lawyers to be by your side, you can be at peace knowing that we will work diligently to defend your case.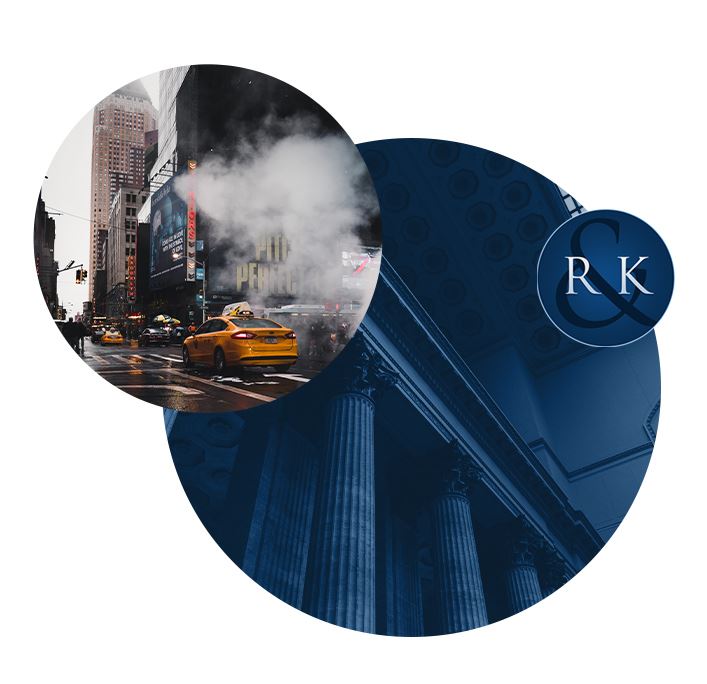 Your Future Can Be At Stake Without Proper Representation
If you get convicted, the prosecutors could take away your property and your freedom. Even if you are convicted and serve a sentence given to you, having a criminal record can destroy your reputation and leave a long-lasting scar in your life. You could lose your employment and have a hard time finding employment in the future with a criminal record. It is essential to fight hard against being convicted. Having a record can negatively affect you indefinitely. If you are the main income source for your family, the people you love the most could be without a source of income for years.
For the sake of your family, it is important to get any type of criminal charge taken care of with the help of trusted legal representation. Let us help you defend your rights.
We will ensure your interests are protected so that you don't face the criminal justice system without being fully prepared to defend yourself. Contact our NYC criminal defense lawyers today to begin.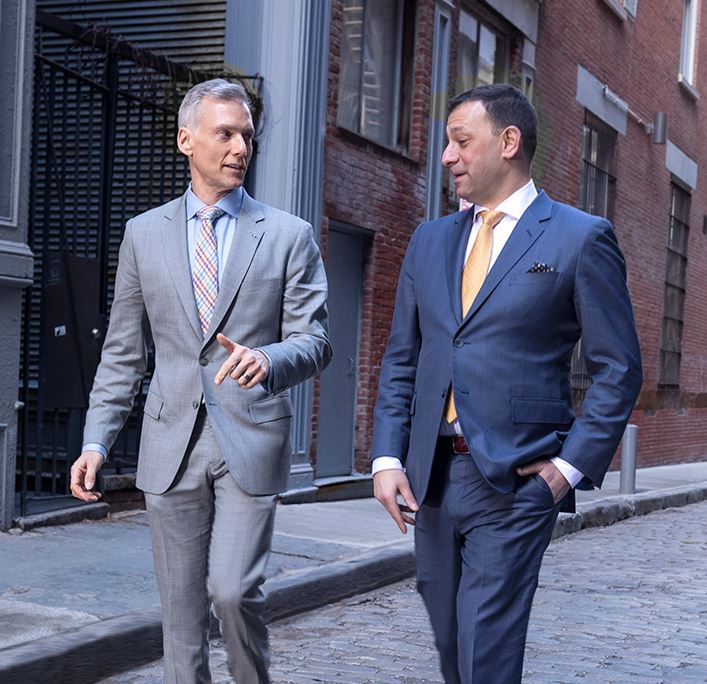 Client Testimonials
Our Clients Rave About Their Results
They Really Care

"They treated me wonderfully and helped me out of a bind. I feel that this firm really cares."

Give them a call!

"Extremely professional and efficient lawyers."

Top-Notch!

"They go well above and beyond. Highly recommend."

Integrity

"Thomas Kenniff is a true definition of an attorney and a humanitarian."

Great Law Firm

"The lawyers know exactly what they are doing all for a great price."
Why We're the Right Choice
Risk-Free Consultation

We offer a risk-free evaluation of your case and are here to help you understand your legal options. We are available 24/7, day or night, to help you.

Top-Rated Team

Recognized as the top attorneys in the USA.

Former Prosecutors

Our founding partners are both former New York prosecutors who bring unique experience and insights to every case, especially when it comes to going to trial.
Ready to Fight for You
CONTACT US NOW to Get Started