Long Island Criminal Defense Lawyers
Defending the Criminally Accused Throughout New York
Have you been accused of a crime in Long Island, NY? If so, it is important to select an experienced criminal defense attorney who understands the local court system and laws. At Raiser & Kenniff, P.C., our team has over 100 years of combined experience as criminal defense attorneys and are dedicated to providing excellent legal advice and representation for those facing criminal charges in the area.
---
Contact our Long Island criminal attorneys today at (888) 646-0025 for the defense you need and help through this difficult time.
---
Advantages of Hiring a Local Criminal Lawyer
When facing criminal charges, it is essential to hire an experienced defense attorney in Long Island who understands local laws and the court systems. A local lawyer has practical knowledge that they can apply to your case to ensure you get the best possible outcome. They also may have better access to resources than out-of-town lawyers because they are familiar with the judges, prosecutors, court systems and other professionals who may be involved in your case. In addition, a local lawyer will be more attentive to your needs since they are based in the same community as you.
---
Don't hesitate - contact us today for more information about how our criminal defense attorneys in Long Island can help protect your rights!
---
The New York Criminal Process Explained
First and foremost, if you are accused of a crime it is important to understand that you have rights that must be adhered to by law enforcement officers and other officials throughout the entire process, from investigation through trial or settlement if applicable.
Police investigations begin when there is suspicion or reports of potential illegal activity or violations of laws or regulations by an individual or group of people; however, an investigation does not guarantee charges will follow or result in jail time as these depend on many factors such as evidence presented during trial or plea deals accepted between both parties if applicable.
A dismissal occurs when there is insufficient evidence presented against the accused while a conviction leads to jail time depending on severity of crime committed according to its classification as either misdemeanors (less severe) or felonies (more severe).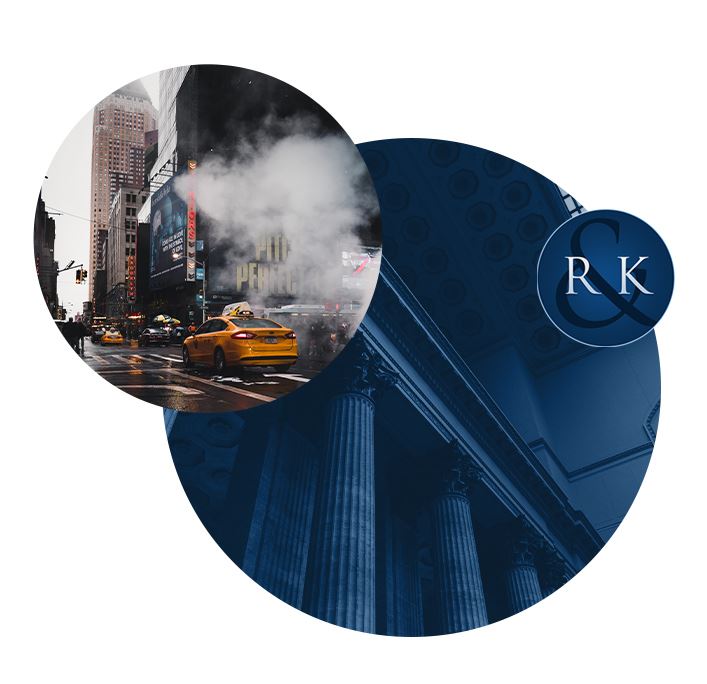 Why You Should Hire Our Long Island Criminal Defense Lawyers
Facing criminal charges can be overwhelming but having a knowledgeable Long Island defense attorney by your side can make all the difference in achieving a successful outcome for your case. At Raiser & Kenniff P.C., our team has experience representing clients facing criminal charges in Long Island Court Systems and we provide personalized attention throughout each stage of your case from start to finish so you can rest assured knowing that your interests are being taken care of by experienced professionals with extensive knowledge about local laws.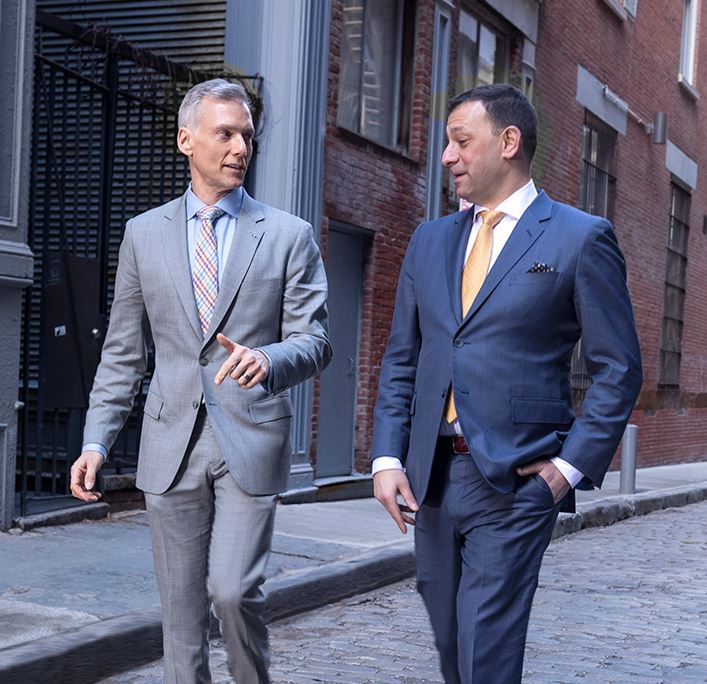 Client Testimonials
Our Clients Rave About Their Results
They Really Care

"They treated me wonderfully and helped me out of a bind. I feel that this firm really cares."

Give them a call!

"Extremely professional and efficient lawyers."

Top-Notch!

"They go well above and beyond. Highly recommend."

Integrity

"Thomas Kenniff is a true definition of an attorney and a humanitarian."

Great Law Firm

"The lawyers know exactly what they are doing all for a great price."
Why We're the Right Choice
Risk-Free Consultation

We offer a risk-free evaluation of your case and are here to help you understand your legal options. We are available 24/7, day or night, to help you.

Top-Rated Team

Recognized as the top attorneys in the USA.

Former Prosecutors

Our founding partners are both former New York prosecutors who bring unique experience and insights to every case, especially when it comes to going to trial.
Ready to Fight for You
CONTACT US NOW to Get Started