Civil Rights Lawyers in NYC
Injuries Resulting from Civil Rights Violations
Every resident of the United States is entitled to certain protections under federal law called civil rights. Collectively, civil rights laws ensure your right to be free from discrimination, unlawful arrest, and excessive force in certain settings, such as education, housing, and employment, regardless of your race, ethnicity, gender, age, religion, or disability.
If your civil rights are violated in any way, you are entitled to recover damages, which extends to violations resulting in injury or death. In these situations, you may be eligible to receive compensation for the violation itself and damages for the injuries that were sustained as a result.
If you feel that you have been injured because your civil rights were denied, get in touch with us today by calling (888) 646-0025 or sending us a message. Our NYC civil rights attorneys will evaluate the facts of your case to determine if you are entitled to compensation.
NYC Personal Injury Lawyers Experienced in Civil Rights Law
Personal injury cases that overlap with civil rights violations have unique complications. Many of these complications are related to the legal process itself. For example, unlike other personal injury cases where an individual has two to three years to file a lawsuit, a lawsuit involving a civil rights violation must typically be filed within several months after the violation occurred. To further complicate matters, depending on the violation, you might be required to file a complaint with the appropriate government agency before filing a lawsuit in court. However, perhaps the hardest part of a civil rights case is determining whether your civil rights have been violated at all.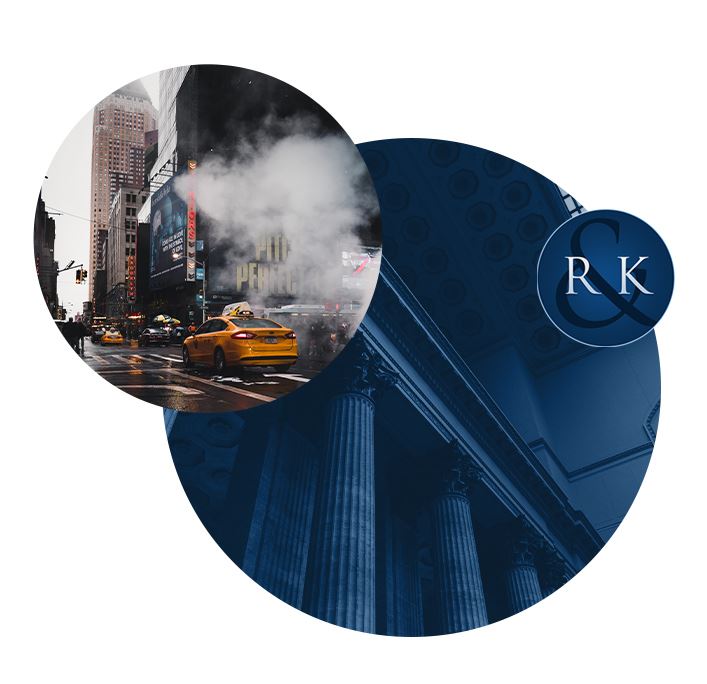 Common Civil Rights Violations that Result in Personal Injury
Hate Crimes
If someone with a discriminatory motivation intentionally assaults you and causes injury, you may be able to seek damages as a victim of a hate crime.
Police Brutality
Police officers, as well as public officials, are prohibited from carrying out exceptional punishment or using excessive force against anyone for discriminatory reasons. If they do so and it results in personal injury, you may be entitled to damages.
Unlawful Arrest
Police can only take you into custody for specific reasons. If you were arrested without a valid reason and sustained injuries, you may be liable to compensation as a victim of unlawful arrest.
Inhumane Confinement and Abuse During Incarceration
Incarcerated individuals have the right to be free from abuse, unusual punishment, and excessive force motivated by discrimination. They also have the right to humane conditions and adequate medical care. If prison officials denied you of these rights and you sustained an injury as a result, you may be eligible to seek personal injury damages.
Let Our NYC Attorneys Defend Your Civil Rights
We Have Offices in Manhattan, Mineola, and Suffolk, NY
Due to the complexity of civil rights violation cases involving personal injury, it is essential to be represented by lawyers with knowledge and experience in both civil rights law and personal injury law.
It is our mission at Raiser & Kenniff, P.C. to secure the damages you deserve if you were injured because your civil rights were denied. We know what it takes to pursue civil rights lawsuits involving personal injuries, and we are committed to offering experienced legal representation at each step of the legal process.
The NYC civil rights attorneys at Raiser & Kenniff, P.C. will fight for the compensation you deserve if you were injured because of a civil rights violation. Contact us today at (888) 646-0025 or send us a message to schedule a free consultation with our civil rights lawyers.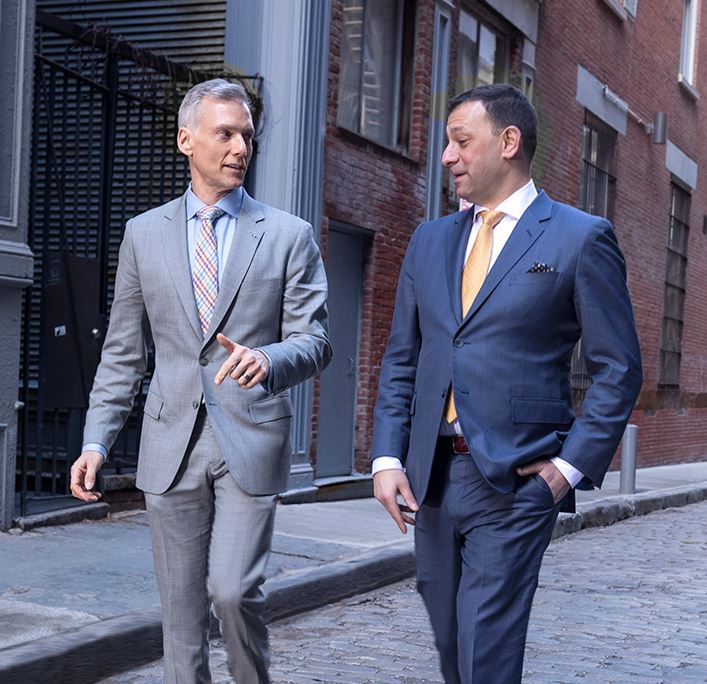 Client Testimonials
Our Clients Rave About Their Results
They Really Care

"They treated me wonderfully and helped me out of a bind. I feel that this firm really cares."

Give them a call!

"Extremely professional and efficient lawyers."

Top-Notch!

"They go well above and beyond. Highly recommend."

Integrity

"Thomas Kenniff is a true definition of an attorney and a humanitarian."

Great Law Firm

"The lawyers know exactly what they are doing all for a great price."
Why We're the Right Choice
Risk-Free Consultation

We offer a risk-free evaluation of your case and are here to help you understand your legal options. We are available 24/7, day or night, to help you.

Top-Rated Team

Recognized as the top attorneys in the USA.

Former Prosecutors

Our founding partners are both former New York prosecutors who bring unique experience and insights to every case, especially when it comes to going to trial.
Ready to Fight for You
CONTACT US NOW to Get Started