Aggravated Assault Defense Lawyers in NYC
NYC WORKERS COMPENSATION Lawyers
Serving New York and Long Island
Workplace injuries are a special class of personal injury claim that fall under guidelines set forth in federal law. Each state is responsible for maintaining a workers compensation insurance program of some type with an internal evaluation system for approving contested claims. The program works well when employees report injuries in a timely fashion and employers or the insurance claims adjusters do not dispute a claim, but just as with any other type of injury claim, there can be difficulties when attempting to negotiate personally. These problematic cases are the ones that will require the expertise of a workers compensation lawyer like the legal professionals at Raiser & Kenniff who can keep insurance providers honest in providing comp claim benefits for their clients.
Understanding New York Workers Compensation Benefits
The state of New York is serious about employers maintaining insurance coverage for their employees, as all businesses must show proof of workers compensation coverage when receiving an operational license. New York uses a combination of private insurance companies and the designated New York State Insurance Fund where employers may also purchase coverage. Workers compensation is actually a form of no-fault insurance providing immediate medical treatment for employees who are injured on the job, while restricting them from filing a general damages claim for pain-and-suffering except under certain situations of gross negligence or non-compliance with respect to occupational safety laws. Just because an employer is not contesting a work injury claim does not mean additional damages are not available, and consulting with an experienced workers compensation attorney could reveal a failure on the part of the employer to provide a safe work environment.
Dealing with the Insurance Company
More often than not a workers compensation claim will involve an insurance company along with an employer, and even when the employer agrees an accident happened and files the proper paperwork, the insurance company can be difficult after evaluating the claim. Claims that could be for injuries sustained away from work may be denied by the insurance provider if they think they have proof. Insurance company claims adjusters are trained negotiators who will even resort to sending private investigators to check on the disability level of a claimant as well in some instances, commonly stopping benefits during the process of rehabilitating from an injury. It is never a good decision to attempt negotiating with a claims agent when a legal professional is just a phone call away. Insurance agent tactics are well-known in the legal industry, and professional representation can mean a maximized workers compensation insurance settlement when companies bargain in bad faith.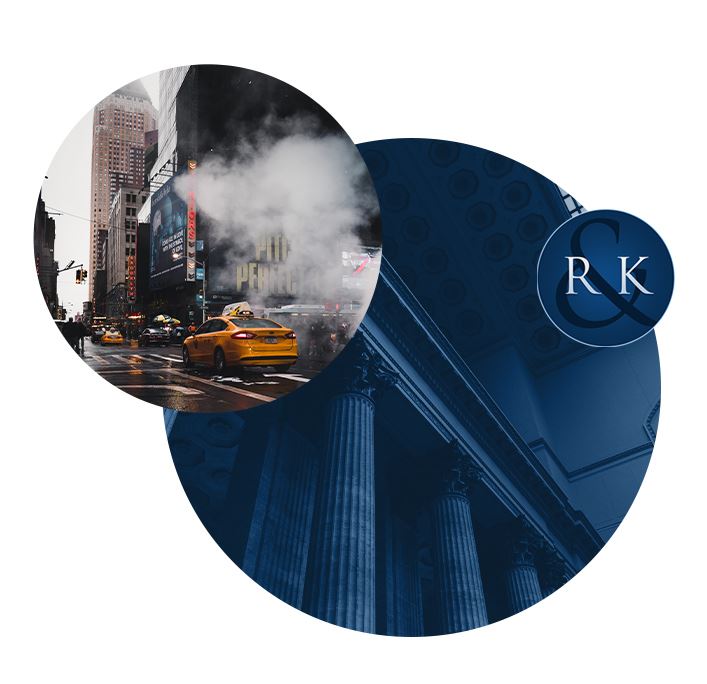 Retroactive Long Term Injury Claims
The workers compensation system is generally designed for processing injury and illness claims that occur from immediate exposure or accidents while working. And, there is a statute of limitations controlling how long an injured employee has to file a claim. However, some cases such as repetitive motion disorders or a back injury that has developed over time can also be included as workers compensation claims when a workers compensation insurance lawyer can prove within a preponderance of the evidence that the injury is a direct result of a term of employment.
These cases are often unique and complicated, and many disabled workers do not even realize they could potentially have a workers compensation claim as well when they become unable to work.
Call Raiser & Kenniff PC
Anyone in New York who is facing difficulties with a workers compensation injury case or needs advice on how to proceed should call the legal pros at Raiser & Kenniff for a free full evaluation of your workers compensation case.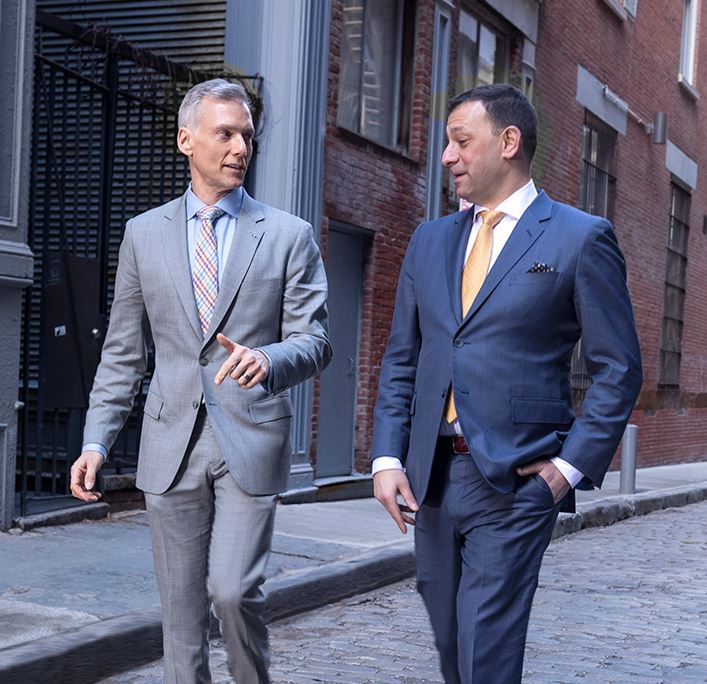 Client Testimonials
Our Clients Rave About Their Results
They Really Care

"They treated me wonderfully and helped me out of a bind. I feel that this firm really cares."

Give them a call!

"Extremely professional and efficient lawyers."

Top-Notch!

"They go well above and beyond. Highly recommend."

Integrity

"Thomas Kenniff is a true definition of an attorney and a humanitarian."

Great Law Firm

"The lawyers know exactly what they are doing all for a great price."
Why We're the Right Choice
Risk-Free Consultation

We offer a risk-free evaluation of your case and are here to help you understand your legal options. We are available 24/7, day or night, to help you.

Top-Rated Team

Recognized as the top attorneys in the USA.

Former Prosecutors

Our founding partners are both former New York prosecutors who bring unique experience and insights to every case, especially when it comes to going to trial.
Ready to Fight for You
CONTACT US NOW to Get Started