Aggravated Assault Defense Lawyers in NYC
NYC CONSTRUCTION ACCIDENTS Lawyers
SERVING NEW YORK AND LONG ISLAND
Construction is one of the highest-paying professions in the world. Often times, construction firms get into have disputes that they cannot work out. This often time takes place between property owners, general contractors, sub-contractors and property owners. In some cases, a resolution can be found through mediation. If that doesn't take place, a construction accident lawyer will be able to help.
A law firm like Raiser and Kenniff has a long record of successful construction accident defenses. Many of the disputes have to do with contract litigation having to do with breach of contract, defective construction and delay claims. Some of the disputes can be over a few thousands of dollars, and others can be millions of dollars. The bottom line is, if you find yourself in the middle of a construction dispute, you should find a construction attorney as soon as possible.
A construction attorney can help you if you have a dispute with another party. These attorneys are quick to resolve issues. Issues with construction can be very costly. Disputes can make projects come to a grinding halt. These types of delays can cause a number of problems for all parties involved. Our firm understands your needs and will do everything to possible to resolve disputes in an honest and fair way.
Types of construction accident litigation can range from property owners to sub-contractors to engineers and many others:
Mechanic's lien foreclosure
Property damage and claims
Construction arbitration
Termination disputes
Payment disputes
Breach of contract
Unlicensed contractor claims
Bond and surety actions
Experienced NYC Construction Attorneys
If you have a problems of any type, a construction attorney can help. Construction projects take place in a number of industries. Everywhere you look, you can see the constructions of new malls, hospitals, restaurants, hotels, retail stores and more. In most cases, construction companies, crews and other parties are able to work harmoniously. But there are times when some type of misunderstanding occurs.
Lawyers with our firm know every aspect of construction law. They have years of experience dealing with a number of companies — large and small. Problems with issue like pay can be very complex. Even when you have contracts that spell out things to the letter, people can still attempt to misconstrue them.
Our contract lawyer can look over everything and quickly make a determination about the accident dispute. We will swiftly make sure you get proper compensation if you are in a predicament where a client refuses to pay. Unfortunately, this can happen from time to time.
Defective work is another potentially dangerous issue that can be at the heart of a construction claim. Our attorneys have extensive experience in handling all types of claims. We understand that going to court or litigation is the last thing you may want. But we will make out business to make the process as painless as possible.
If you need our counsel regarding a construction accident issue, give us a call today. We will take your case and do everything in our power to ensure a positive outcome.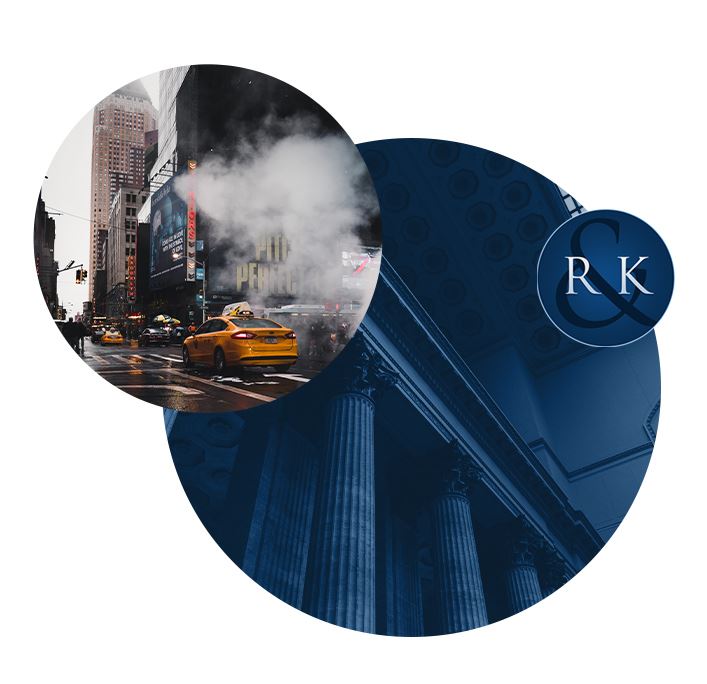 Client Testimonials
Our Clients Rave About Their Results
They Really Care

"They treated me wonderfully and helped me out of a bind. I feel that this firm really cares."

Give them a call!

"Extremely professional and efficient lawyers."

Top-Notch!

"They go well above and beyond. Highly recommend."

Integrity

"Thomas Kenniff is a true definition of an attorney and a humanitarian."

Great Law Firm

"The lawyers know exactly what they are doing all for a great price."
Why We're the Right Choice
Risk-Free Consultation

We offer a risk-free evaluation of your case and are here to help you understand your legal options. We are available 24/7, day or night, to help you.

Top-Rated Team

Recognized as the top attorneys in the USA.

Former Prosecutors

Our founding partners are both former New York prosecutors who bring unique experience and insights to every case, especially when it comes to going to trial.
Ready to Fight for You
CONTACT US NOW to Get Started