Aggravated Assault Defense Lawyers in NYC
Mineola Criminal Defense Lawyers
Seasoned Defense for Criminal Charges in New York
Getting arrested and charged with a crime is a stressful experience that can change your life forever. But you don't have to go through it alone. Raiser & Kenniff, P.C. is a New York law firm with over 100 years of combined experience in criminal defense law. The firm is led by two former prosecutors who know how criminal cases are prosecuted, and they use that knowledge to help their clients avoid the consequences of a criminal conviction. Raiser & Kenniff, P.C. can help you navigate the legal system.
---
Contact us today for a free consultation when you call (888) 646-0025 or fill out an online form.
---
New York Criminal Process Explained
When you're accused of a crime, the police will start an investigation to gather evidence against you. This process can take weeks, even months, and is designed to build a case against you. The police will interview witnesses, collect physical evidence, and compile a report of their findings. If they believe they have enough evidence to prosecute you, they will present it to the district attorney's office, who will decide whether to file charges.
When you're facing criminal charges, you need a skilled attorney who can review the evidence against you and identify any weaknesses. That's where Raiser & Kenniff, P.C. comes in. The Mineola criminal defense attorneys at our firm know how to challenge evidence, cross-examine witnesses, and negotiate with prosecutors to get the best outcome for their clients. Whether you're facing a misdemeanor or a felony charge, the defense attorneys in Mineola at Raiser & Kenniff, P.C. will work tirelessly to protect your rights.
Benefits of Hiring Our Defense Team
One of the benefits of hiring a criminal defense attorney from Raiser & Kenniff, P.C. is that you'll get personalized attention from experienced lawyers who know the local laws. The firm has offices in Mineola and New York City, which means they're familiar with the judges, prosecutors, and police officers in the area. They know the quirks of each court and can use that knowledge to your advantage. Additionally, Raiser & Kenniff, P.C. prides itself on providing individualized representation to each client. You'll never feel like you're just another case file, as the attorneys at this firm take the time to get to know their clients and understand their unique circumstances.
Another benefit of working with Raiser & Kenniff, P.C. is the firm's extensive experience in criminal defense law in New York. The two partners, Steven Raiser and Thomas Kenniff, are former prosecutors who have handled thousands of criminal cases. They know the ins and outs of the court system and have a reputation for being skilled negotiators and aggressive litigators. The firm's attorneys have handled everything from traffic tickets to federal indictments and have an impressive track record of success.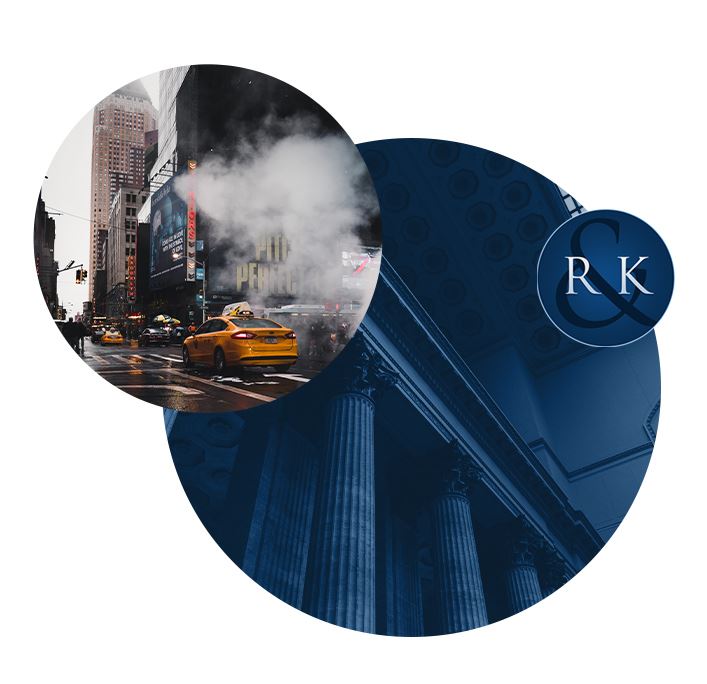 Advocating for Your Rights in New York
If you're facing criminal charges, don't make the mistake of representing yourself. The stakes are too high to take chances with your future. Raiser & Kenniff, P.C. is a skilled and experienced law firm that can help you navigate the complicated legal system and fight for the best possible outcome in your case. With personalized attention, extensive knowledge of local laws, and over a century of combined experience in criminal defense, you can trust Raiser & Kenniff, P.C. to be your advocates and protect your rights.
---
Schedule a free consultation with our Mineola criminal defense lawyers today. Call us at (888) 646-0025.
---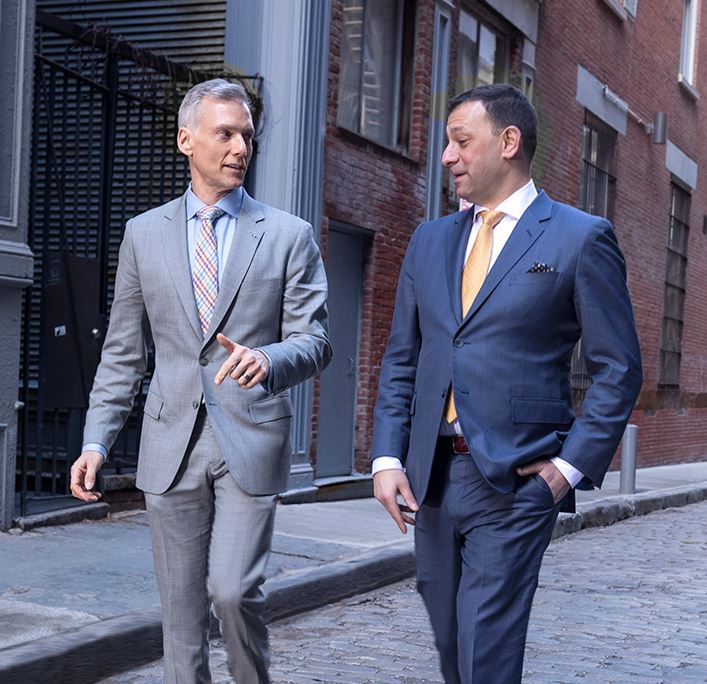 Client Testimonials
Our Clients Rave About Their Results
They Really Care

"They treated me wonderfully and helped me out of a bind. I feel that this firm really cares."

Give them a call!

"Extremely professional and efficient lawyers."

Top-Notch!

"They go well above and beyond. Highly recommend."

Integrity

"Thomas Kenniff is a true definition of an attorney and a humanitarian."

Great Law Firm

"The lawyers know exactly what they are doing all for a great price."
Why We're the Right Choice
Risk-Free Consultation

We offer a risk-free evaluation of your case and are here to help you understand your legal options. We are available 24/7, day or night, to help you.

Top-Rated Team

Recognized as the top attorneys in the USA.

Former Prosecutors

Our founding partners are both former New York prosecutors who bring unique experience and insights to every case, especially when it comes to going to trial.
Ready to Fight for You
CONTACT US NOW to Get Started