Aggravated Assault Defense Lawyers in NYC
NYC PROBATE Lawyers
Serving New York and Long Island
When you lose a loved one, preparing for the funeral can be difficult enough. But if you are the executor of the estate, you will also have to deal with the deceased's last will and testament. Of course, during a time of grief no one wants to have to think about material concerns, which is one of the reasons it's so important to contact a probate lawyer to help you.
Probate Lawyer Benefits
There are significant benefits to hiring a probate lawyer. To begin with, your lawyer will be able to manage all of the details of the probate process, which will allow you to focus on planning the funeral and dealing with your feelings. In addition, a probate lawyer will be able to guide you when it comes to financial matters and what you should do regarding the terms of the will.
If you're unfamiliar with probate, this is a process in which a court makes a determination regarding the assets of a deceased individual so that they can be properly distributed to those parties who were named in the will. Probate is generally required when the property being transferred is not held in joint tenancy. But probate is usually unnecessary for simple wills in which the deceased individual left very little behind.
Disagreement over Terms in the Will
It's often the case that some of those named in the deceased's will disagree with the terms as laid out in the will. This frequently happens when some of the children of the deceased feel that they were not treated fairly in the will. It's also very common when there is a divorced spouse or spouses involved. Your probate lawyer will be there to help handle any disputes and represent you in the courtroom so as to ensure that things are dealt with properly.
Changing the Will
In an instance where the individuals named in the deceased's will do not want the property left of them and would rather it be left to others, it will be necessary for the court to alter the will. This procedure is quite complex and lengthy, which is why it is certainly best to hire a probate lawyer to deal with these details.
There are frequently disagreements when it comes to offering a will, with many people in the family often insisting that the deceased individual's wishes should be honored to the letter. This is why it's useful to have an impartial, unemotional third-party who can offer advice on how best to proceed.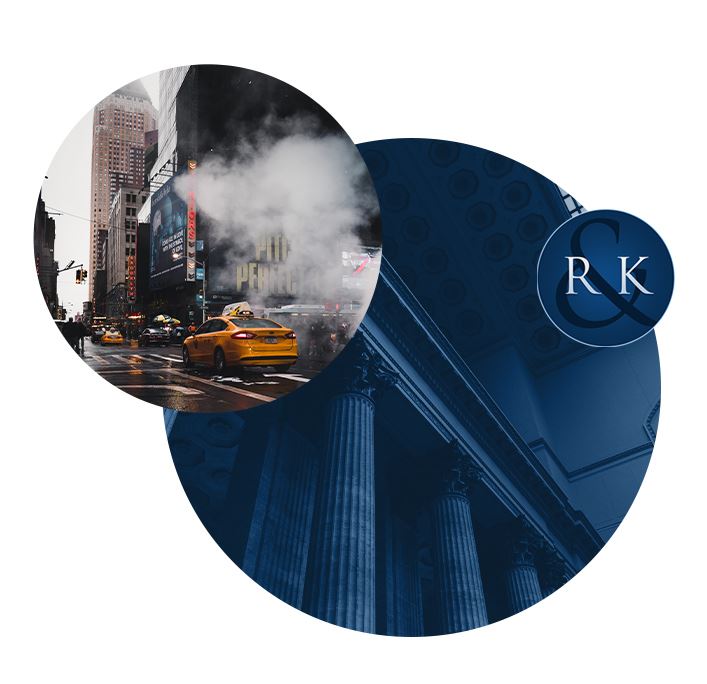 Inheritance Tax Assistance
One problem that can crop up for families during probate relates to understanding the estate taxes on any property left of them. If this issue is mishandled, you can easily find yourself paying a surprising amount of tax on what you've inherited. An experienced probate lawyer can help you choose the best option when it comes to taxes.
The wisest course when you are caught up in the complexities of a will and probate is to seek out the advice and help of an experienced probate lawyer. If you would like some advice on the probate process, feel free to contact our knowledgeable team at Raiser & Kenniff, PC. Call us today at (888) 646-0025 for a free consultation.
Client Testimonials
Our Clients Rave About Their Results
They Really Care

"They treated me wonderfully and helped me out of a bind. I feel that this firm really cares."

Give them a call!

"Extremely professional and efficient lawyers."

Top-Notch!

"They go well above and beyond. Highly recommend."

Integrity

"Thomas Kenniff is a true definition of an attorney and a humanitarian."

Great Law Firm

"The lawyers know exactly what they are doing all for a great price."
Why We're the Right Choice
Risk-Free Consultation

We offer a risk-free evaluation of your case and are here to help you understand your legal options. We are available 24/7, day or night, to help you.

Top-Rated Team

Recognized as the top attorneys in the USA.

Former Prosecutors

Our founding partners are both former New York prosecutors who bring unique experience and insights to every case, especially when it comes to going to trial.
Ready to Fight for You
CONTACT US NOW to Get Started