Medicaid Planning Attorneys in NYC
Preparing for Long-Term Care with Responsible Medicaid Planning
Medicaid is a joint state and federal health program that can assist with healthcare care costs for people who meet certain health and financial requirements. In the context of estate planning, our clients are often interested in Medicaid as a program that helps pay for their long-term care, such as home care services or nursing home care, or for the long-term care of their loved ones.
Unfortunately, the financial eligibility threshold may result in you or your loved ones not qualifying for Medicaid without proper planning. Long-term care is expensive, and not qualifying for Medicaid does not necessarily mean that you can pay for adequate long-term care. Medicaid planning is a proactive financial and legal service offered by estate planning attorneys that ensures you, or your loved ones, get the long-term care that you deserve when you need it the most.
Done far enough in advance, proactive Medicaid planning can also arrange your estate so that your assets go to your loved ones, rather than towards paying for long-term care. However, Medicaid's eligibility rules and regulations are extremely strict and vary from state to state. Improper planning can put your Medicaid eligibility at risk, limit your long-term care options, and potentially subject you to a lawsuit. So, it is essential to have a responsible Medicaid planner familiar with your state's laws.
Call us at (888) 646-0025 to make an appointment with one of our experienced Medicaid planning attorneys in NYC. Our lawyers will work with you to secure your ideal long-term care setting.
Understanding Your Medicaid and Long-Term Care Options
Medicaid is a good option for people who anticipate needing financial assistance to pay for their medical and long-term care costs, but it is important to know that Medicaid is not your only option.
Clients may also be interested in long-term care insurance, which is a private insurance option. Coverage can vary depending on the plan, but it can potentially offer more flexibility than Medicaid depending on your exact situation and policy. The major downsides of relying on long-term care insurance are that the plans can often be very costly and they may not provide you with the length of coverage that you need. As a law firm, we do not provide long-term care insurance, but our lawyers can help you understand your options.
Of course, you may also be in a financial position where you can pay for your own long-term care, or you may think that you will not require long-term care for many years. In both cases, we still advise you to meet with an experienced lawyer familiar with Medicaid regulations because a lack of planning can put you at risk for a future Medicaid crisis. A Medicaid crisis is when you need Medicaid, but do not qualify because of your financial history or because of your assets. People in these situations frequently have to sacrifice many of their long-term care options, and they may need to transfer their assets away to pay for the long-term care and medical services that they require.
If you are experiencing a Medicaid crisis, call our team at (888) 646-0025. Our NYC Medicaid planning lawyers understand Medicaid's regulations and they can help guide you through this process.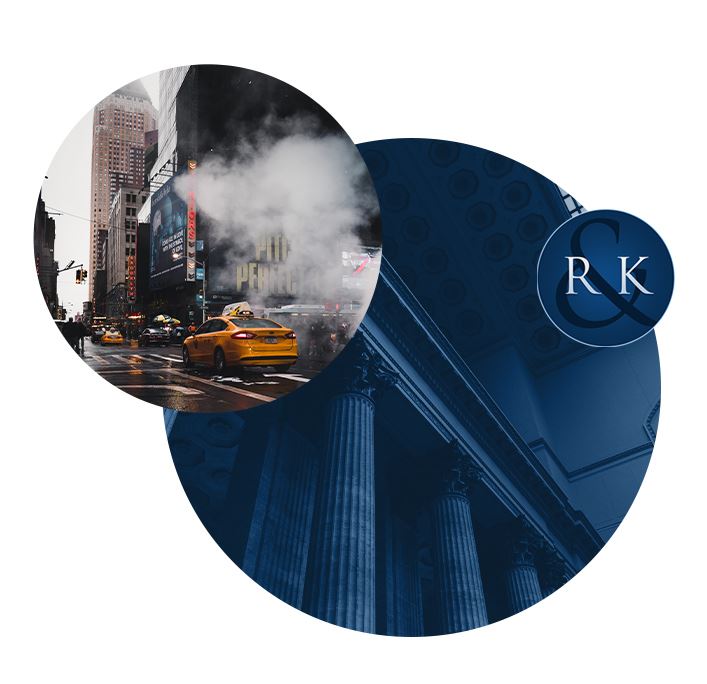 When to Contact a Medicaid Planning Lawyer
If you are interested in Medicaid, it is never too early to begin planning. The application process involves a survey of your assets over the last five years, which is sometimes referred to as the "lookback period." People are often surprised to find themselves rejected and penalized for certain financial and estate decisions that they made in past years. However, being proactive about Medicaid planning and meeting with a good lawyer familiar with your state's laws can mitigate these sorts of issues.
For example, our NYC Medicaid planning attorneys can help you transfer your assets to a Medicaid-approved irrevocable trust so you can avoid being penalized because of a lookback.
Furthermore, Medicaid's benefits depend on several different factors, such as your age and financial situation, so early planning can also maximize the healthcare and long-term care benefits available to you when you do need access to the services covered by Medicaid.
Finding the Right NYC Medicaid Planning Attorney
Skilled Medicaid planners are attorneys with significant training in Medicaid regulations and estate law. Our lawyers at Raiser & Kenniff, P.C. are thoroughly familiar with New York's Medicaid and estate laws and long-term care options. Our team can guide you through the complicated Medicaid application process and point out any potential problems that may put your eligibility at risk. This service can significantly decrease the time you spend applying for Medicaid and maximize the benefits you receive. Our lawyers can also help you responsibly arrange your assets so that they go to your loved ones, rather than towards long-term care costs.
Let us use our knowledge and experience to help you secure the long-term care that you deserve, without sacrificing the assets that you want your family to enjoy.
If you or a loved one are ready to begin planning for long-term care, or if you are experiencing a Medicaid crisis, give our Medicaid planning lawyers a call today at (888) 646-0025 or send us a message. We offer Medicaid planning services from our offices in Manhattan, Mineola, and Suffolk, New York.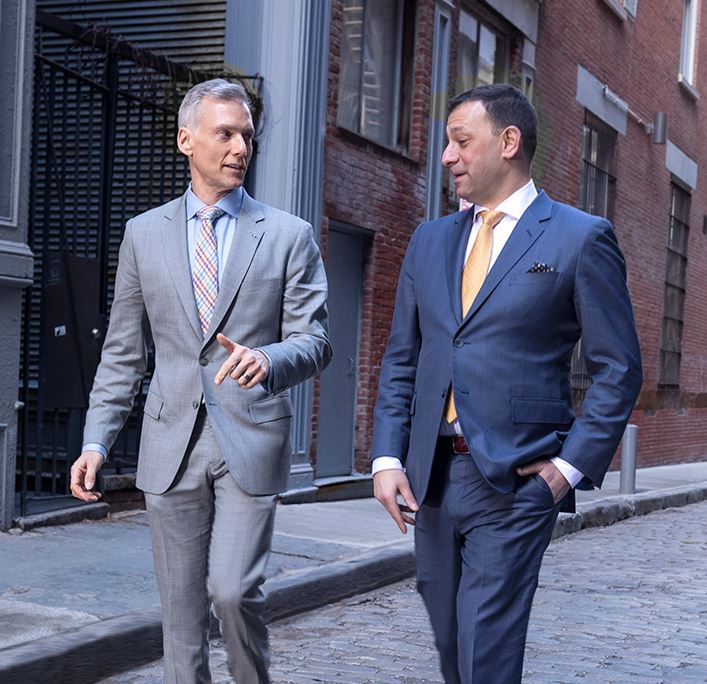 Client Testimonials
Our Clients Rave About Their Results
They Really Care

"They treated me wonderfully and helped me out of a bind. I feel that this firm really cares."

Give them a call!

"Extremely professional and efficient lawyers."

Top-Notch!

"They go well above and beyond. Highly recommend."

Integrity

"Thomas Kenniff is a true definition of an attorney and a humanitarian."

Great Law Firm

"The lawyers know exactly what they are doing all for a great price."
Why We're the Right Choice
Risk-Free Consultation

We offer a risk-free evaluation of your case and are here to help you understand your legal options. We are available 24/7, day or night, to help you.

Top-Rated Team

Recognized as the top attorneys in the USA.

Former Prosecutors

Our founding partners are both former New York prosecutors who bring unique experience and insights to every case, especially when it comes to going to trial.
Ready to Fight for You
CONTACT US NOW to Get Started