Aggravated Assault Defense Lawyers in NYC
New York City Multiple DUI Lawyers
Available 24/7 to Help with Multiple DWI and DWAI Charges
Have you been charged with multiple DWI offenses in New York City? You don't have to face this challenging time alone. Our team of experienced multiple DWI defense lawyers is ready to stand by your side, available around-the-clock to ensure your rights are protected.
At Raiser and Kenniff, P.C., our team includes former NYC prosecutors who bring a unique perspective and understanding of the prosecution's strategies and tactics. We have sat on the other side of the table, and we know how to utilize their inside knowledge to anticipate the prosecution's approach, dismantle their case, and defend your rights effectively.
Call (888) 646-0025 or contact us online to set up a free, no-risk consultation! We offer DWI defense services in English, Spanish, and Russian.
For a second DWAI, you could be looking at up to 30 days in jail, hundreds of dollars in fines, and six months of license revocation—but only if these convictions are for driving while ability impaired, a DWAI. If you're convicted of a subsequent DWI, driving while intoxicated, charge, then you're looking at felony DUI charges.
If you have a prior DWI, drug-DWAI, or combination-DWAI conviction, then a second or third DWI conviction could mean:
Up to 4 or 7 years in prison
Fines of up to $5,000 or $10,000
Community service
1 to 5 years of license revocation (or permanent revocation for a third conviction within four years)
Ignition interlock device installation
Sentencing for a multiple DUI conviction could also include undergoing treatment programs, attending a victim impact panel, and three years of additional fines.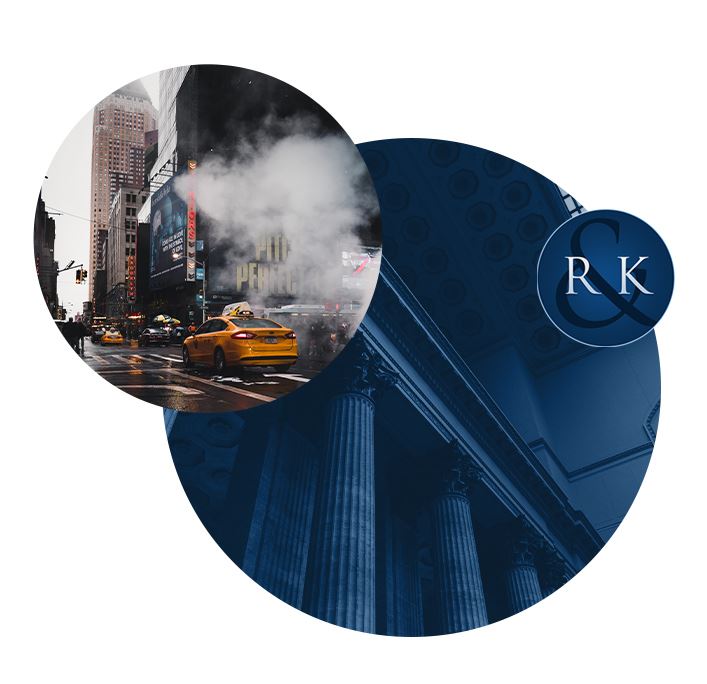 Exceptional Defense for Multiple DWIs from Former Prosecutors
If you are facing a DWI charge in New York City, you should speak with an attorney at Raiser and Kenniff, P.C. immediately. We know the intricacies of New York DWI law like the back of our hand and are skilled in navigating the complexities of the criminal justice system to your advantage. Having former prosecutors on our team gives us an edge over others. We know the playbook, the strategies the prosecution will use, and how to counter them effectively. This insider knowledge can often be the key to your successful defense.
To get started with a no-cost, no-obligation case review, contact our NYC multiple DUI lawyers at (888) 646-0025 today!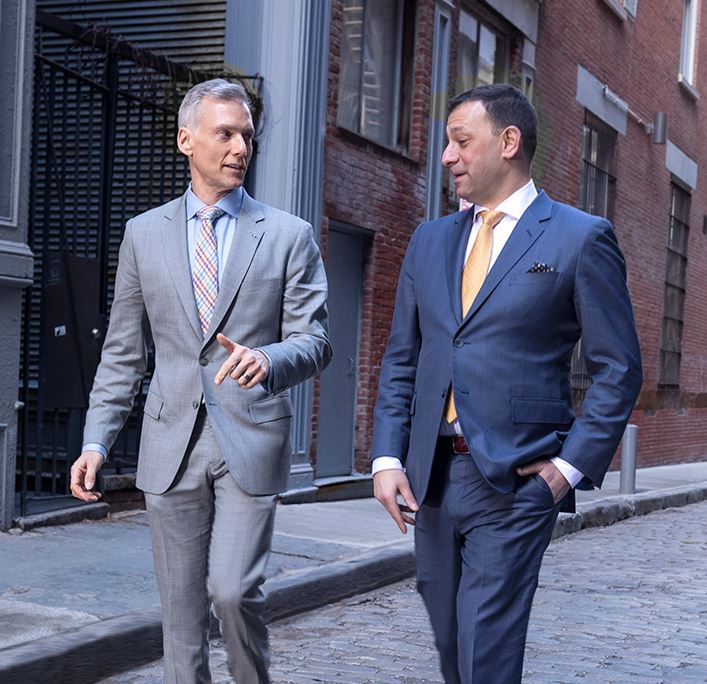 Client Testimonials
Our Clients Rave About Their Results
They Really Care

"They treated me wonderfully and helped me out of a bind. I feel that this firm really cares."

Give them a call!

"Extremely professional and efficient lawyers."

Top-Notch!

"They go well above and beyond. Highly recommend."

Integrity

"Thomas Kenniff is a true definition of an attorney and a humanitarian."

Great Law Firm

"The lawyers know exactly what they are doing all for a great price."
Why We're the Right Choice
Risk-Free Consultation

We offer a risk-free evaluation of your case and are here to help you understand your legal options. We are available 24/7, day or night, to help you.

Top-Rated Team

Recognized as the top attorneys in the USA.

Former Prosecutors

Our founding partners are both former New York prosecutors who bring unique experience and insights to every case, especially when it comes to going to trial.
Ready to Fight for You
CONTACT US NOW to Get Started