Aggravated Assault Defense Lawyers in NYC
Felony DUI Attorneys in New York City
Fighting Felony DWI Charges & Penalties
If you are looking at a felony DWI, then you may have prior convictions on your record and are now less likely to be presumed innocent by a court. At Raiser and Kenniff, P.C., our felony DUI lawyers include former prosecutors who bring invaluable insight to bear on our clients' defense. We have the experience and the around-the-clock availability to help you fight against the financial, driver's license, and incarceration consequences of a felony DUI or DWI conviction. If you have been arrested for or charged with a felony DUI, you need to contact one of our experienced DWI defense attorneys right away.
Use our online form or call us at (888) 646-0025 day or night to schedule a free, no-risk consultation.
If you have a prior Aggravated DWI within the past 10 years, then a second Aggravated-DWI charge would be a Class E felony.
This type of drunk driving charge is punishable by:
Up to 4 years in prison
Up to $5,000 in fines
18 months of driver's license revocation
If this is your first Aggravated-DWI charge, but you had a child passenger in your vehicle, then you could also be charged with a Class E felony.
For a third Aggravated-DWI in 10 years, you could face the penalties for a Class D felony:
Up to 7 years in prison
Up to $10,000 in fines
Possibly a permanent license revocation
You may also be required to install an ignition interlock device (IID) on your vehicle, and you may also be required to go through alcohol or drug abuse treatment as well as a victim impact program.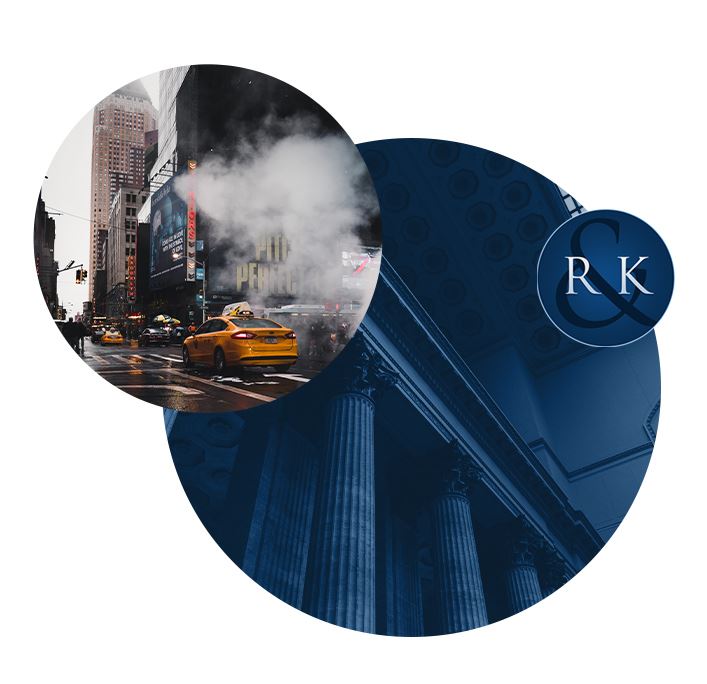 Get the Felony DWI Defense You Need
From challenging the validity of the arrest to scrutinizing the testing procedures and more, our defense attorneys are ready to battle for your finances, freedom, and future. As premier trial lawyers, our goal is to secure the best possible outcome for you and to help you navigate the challenging legal situation with clarity and confidence. For powerhouse felony DUI defense in New York City, you can rely on Raiser and Kenniff, P.C.. We're ready to fight for you.
Request a free case review from our team today. Call (888) 646-0025 or contact us online today for legal services in English, Spanish, or Russian.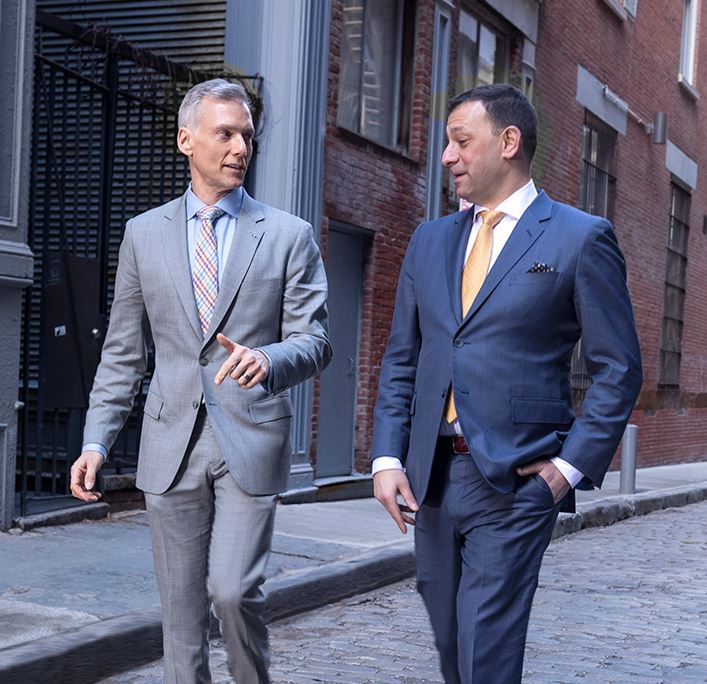 Client Testimonials
Our Clients Rave About Their Results
They Really Care

"They treated me wonderfully and helped me out of a bind. I feel that this firm really cares."

Give them a call!

"Extremely professional and efficient lawyers."

Top-Notch!

"They go well above and beyond. Highly recommend."

Integrity

"Thomas Kenniff is a true definition of an attorney and a humanitarian."

Great Law Firm

"The lawyers know exactly what they are doing all for a great price."
Why We're the Right Choice
Risk-Free Consultation

We offer a risk-free evaluation of your case and are here to help you understand your legal options. We are available 24/7, day or night, to help you.

Top-Rated Team

Recognized as the top attorneys in the USA.

Former Prosecutors

Our founding partners are both former New York prosecutors who bring unique experience and insights to every case, especially when it comes to going to trial.
Ready to Fight for You
CONTACT US NOW to Get Started