Aggravated Assault Defense Lawyers in NYC
NYC military criminal Lawyers
Serving New York and Long Island
If you are currently serving in a branch of the military and need a defense attorney, the professionals at Raiser and Kenniff can help. They will provide an aggressive defense for Airmen, Soldiers, Marines, Seamen and members of the Coast Guard. There are a number of defense attorneys who have prior military experience. While they may no longer be in service, they well schooled on military law.
There are a number of rules and regulations that can be broken while in service. They range from minor to severe. If you are convicted of a crime, you could face serious penalties like loss of rank, court martial and/or years in the federal penitentiary. These are very dire consequences that can affect your entire family.
If you are in need of an experienced military defense attorney, you should find a professional firm that can offer the best defense. A military defense attorney understands every aspect of judicial and administrative matters. They can defend you at home or abroad. Our professionals have traveled all over the world to defend military personnel who have been accused or arrested for crimes. Our success rate is far above the national average.
You will need an aggressive attorney to preserve your rights. You could need a lawyer for a variety of reasons. You have the right to clear your name. Whether it has to do with a criminal complaint, a reprimand or to correct your record, a military criminal defense attorney is the best way to deal with this.
If you are accused by the military, it will not be a cake walk. The military will bring everything it has in terms of assets, the best prosecution team and investigators to get a conviction. You will need someone with your best interest at heart to fight your battle. There have been many cases when people have been falsely accused in the military. You don't want to find yourself in the position of having to defend yourself. This is the absolute worst thing you can do.
Aggressive Defense Attorneys in New York
You will need a professional to present a very aggressive defense. A seasoned defense will have their own staff of professionals to uncover the truth about your case. Under military law, you do have certain rights if accused. In the military law, there are self-incrimination protections. You also have a right to counsel. In the military, you have a right to have free representation. You can, however, pay for your own defense attorney out of pocket.
Why take your chance with an attorney appointed by the military court? While they are required by law to afford you good defense, they lack the resources to give you everything you need. This is especially the case if you have a very complex case.
If you are in the military and find yourself accused of a crime, you should enlist the help of the professionals at Raiser and Kenniff. Call for a free consultation. They will assist in clearing you of the charges and restoring your reputation.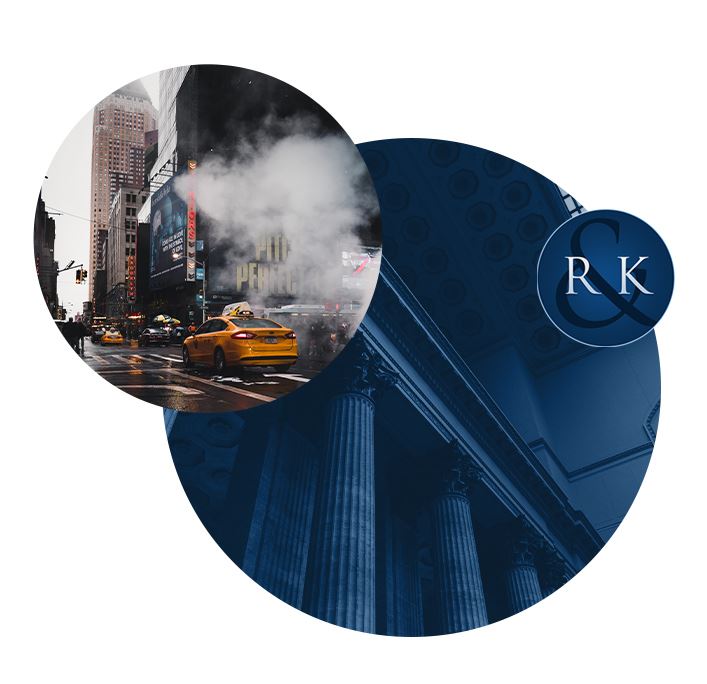 Client Testimonials
Our Clients Rave About Their Results
They Really Care

"They treated me wonderfully and helped me out of a bind. I feel that this firm really cares."

Give them a call!

"Extremely professional and efficient lawyers."

Top-Notch!

"They go well above and beyond. Highly recommend."

Integrity

"Thomas Kenniff is a true definition of an attorney and a humanitarian."

Great Law Firm

"The lawyers know exactly what they are doing all for a great price."
Why We're the Right Choice
Risk-Free Consultation

We offer a risk-free evaluation of your case and are here to help you understand your legal options. We are available 24/7, day or night, to help you.

Top-Rated Team

Recognized as the top attorneys in the USA.

Former Prosecutors

Our founding partners are both former New York prosecutors who bring unique experience and insights to every case, especially when it comes to going to trial.
Ready to Fight for You
CONTACT US NOW to Get Started