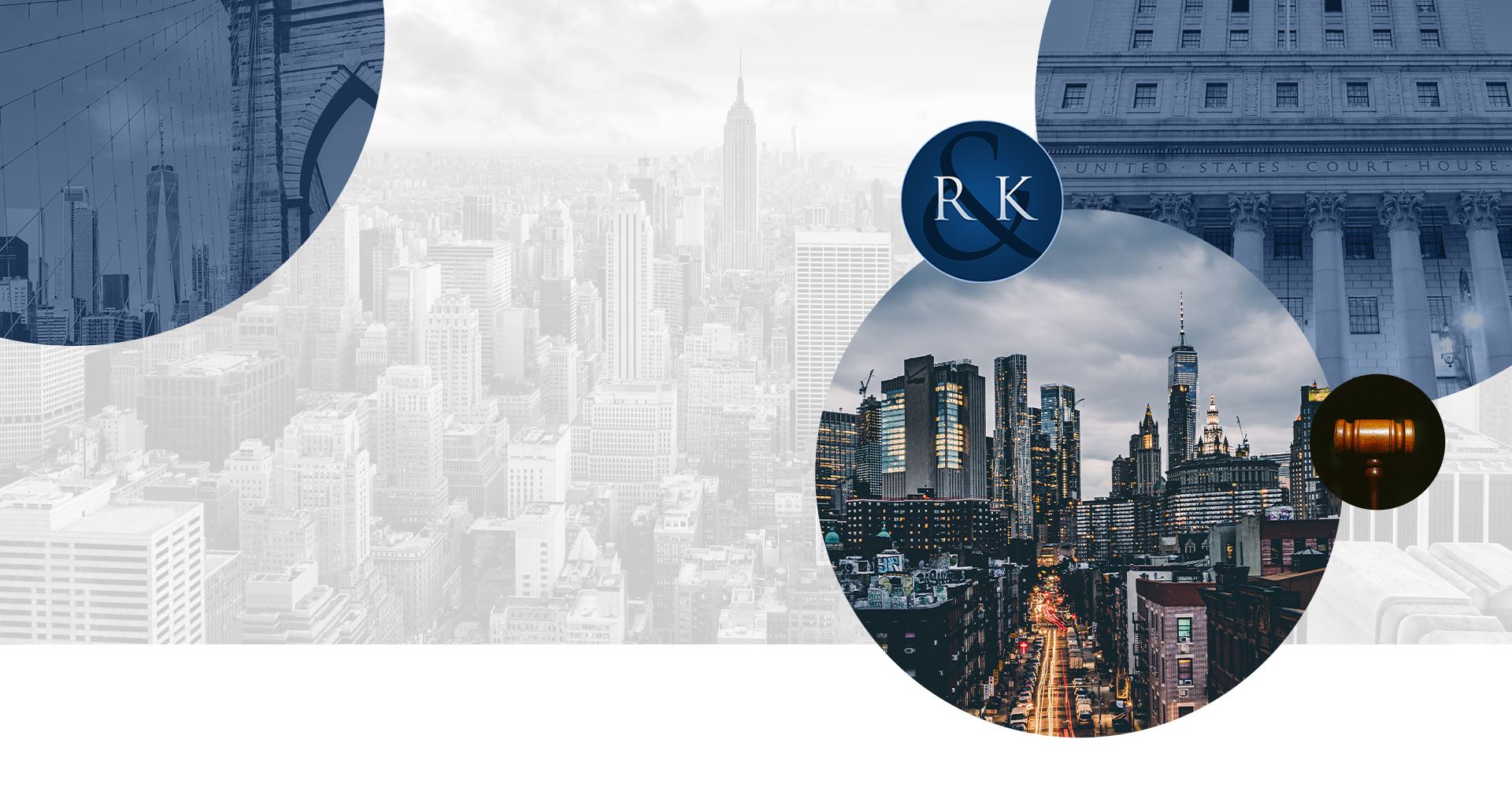 New York City's Premier Trial Lawyers
New York Criminal Defense Lawyers Ready to Fight for You
Get Started
NYC Criminal Defense Attorneys
Criminal Defense Representation with Offices in Manhattan, Mineola, and Suffolk
With over 100 years of combined experience, Raiser & Kenniff, P.C. is the place to go when you have been accused of a crime or need to go to court. Raiser & Kenniff is a law firm that specializes in criminal defense in New York City. Our firm's founders are former prosecutors who understand how to strategically defend our clients in state and federal courts. When the media needs professional and accurate insight on cases in the national spotlight, they turn to our team, as several of our NYC criminal defense lawyers have been recognized as some of the top attorneys in the United States. You deserve legal representatives with national recognition and a strong track record of delivering results.
---
Call (212)-LAW-1500 or contact us online to schedule a free, no-risk consultation with our criminal attorneys NYC today.
---
We offer flexible payment options and offer our legal services in English, Spanish, and Russian.
Risk-Free Consultation

We offer a risk-free evaluation of your case and are here to help you understand your legal options. We are available 24/7, day or night, to help you.

Top-Rated Team

Recognized as the top attorneys in the USA.

Former Prosecutors

Our founding partners are both former New York prosecutors who bring unique experience and insights to every case, especially when it comes to going to trial.
The Role of a NYC Criminal Defense Lawyer
The role of a defense attorney is integral to the criminal justice system in New York. A defense attorney in NYC acts as a defender of an individual's rights and liberties, ensuring that their legal rights are observed throughout their trial. They assess evidence and take action on behalf of those accused of crimes, striving to ensure the decision is delivered in a fair and just manner.
In doing so, NYC criminal defense attorneys:
Investigate cases
Make sure all evidence has been collected properly and ethically
Draft motions and pleadings
Interview witnesses
Argue in court on their client's behalf
Provide advice and counsel during all stages of the criminal case process
It is through this role that they work hard to make sure that everyone processes fairly before the law regardless of their role in the crime.
How to Find a Criminal Defense Lawyer?
Finding a criminal lawyer in New York City can be a daunting task. It is important to research and interview multiple lawyers before making a decision. Make sure to ask questions about their experience, fees, and success rate. Additionally, you can contact your local bar association or look online for ratings and reviews of criminal defense attorneys in your area.
Why Hire a Local NYC Criminal Attorney?
Hiring a local criminal attorney in NYC can be an invaluable asset when daunting legal issues arise. You may have rights and resources available that you might not otherwise have considered. Local criminal defense attorneys are familiar with local laws, prosecutors, police, court customs and procedures. When hiring a local criminal attorney in NYC, you will be able to receive personalized attention focused directly on your case, as well as concise recommendations for tactics and fees for the best possible outcome.
Additionally, local attorneys tend to have intimate knowledge of local judges and the staff of courtrooms - something a non-local attorney is unlikely to bring to the table. As such, opting to hire a local criminal defense lawyer in NYC should always be taken into consideration; they will be instrumental in navigating difficult legal waters.
---
Ready to get started on your defense? Contact our NYC criminal attorneys for your free consultation today.
---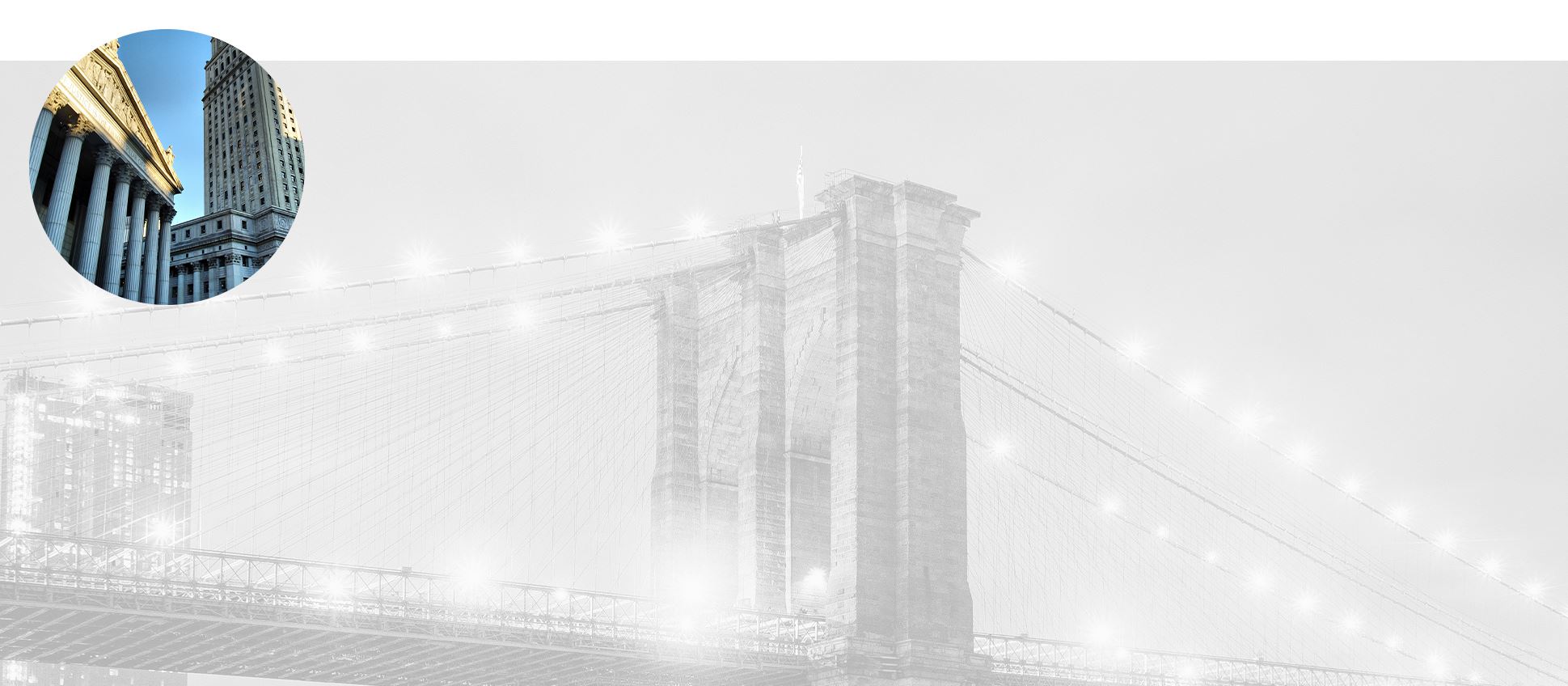 a Reputation For excellence
Read Our Client Testimonials
They Really Care

"They treated me wonderfully and helped me out of a bind. I feel that this firm really cares."

Give them a call!

"Extremely professional and efficient lawyers."

Top-Notch!

"They go well above and beyond. Highly recommend."

Integrity

"Thomas Kenniff is a true definition of an attorney and a humanitarian."

Great Law Firm

"The lawyers know exactly what they are doing all for a great price."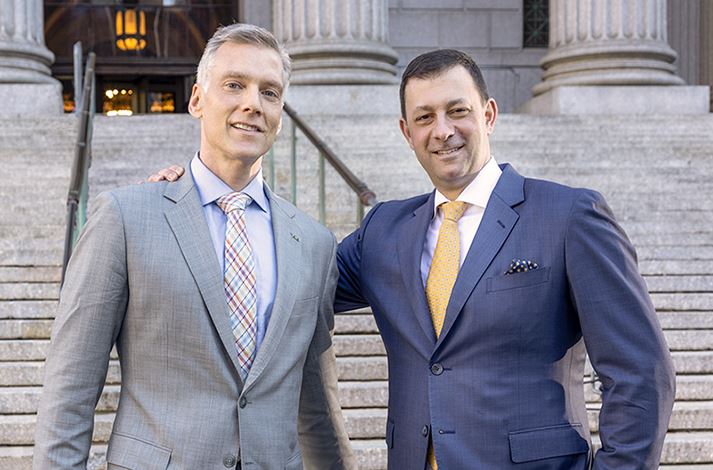 Fewer Clients.
Better Service.
Our NYC criminal defense attorneys take on fewer clients than other law firms, allowing us to provide an exceptional level of service. We believe more attentive service translates to better outcomes. When you work with us, you will exclusively work one-on-one with one of our talented NYC criminal defense lawyers, and you will have direct access to your attorney 24/7. Securing an optimal outcome and ensuring your satisfaction are our top priorities. Our client reviews speak for themselves.
Criminal Process in New York
The NYC criminal process starts with an investigation conducted by the police after receiving reports of potential illegal activity. Upon their findings, if the police believe sufficient evidence exists for a criminal prosecution, they will add their report to the district attorney's office and then an arrest is made. In court, a defendant must show up in front of a judge and make decisions regarding how they want to handle the alleged crime.
Depending on the outcome in court, defendants may be released or placed under bail restrictions or into custody until further proceedings take place. From there it is up to the courts and prosecutors what ultimately happens, whether that be case dismissal or a conviction leading to jail time. This is why it's crucial to have an experience NYC criminal defense lawyer on your side!
What Are My Rights in a Criminal Case?
In a criminal case, those who are being accused have certain rights. These include the right to be presumed innocent until proven otherwise, the right to a trial before peers, the right to remain silent, and a lawyer to advise about any risks of self-incrimination before agreeing to answer questions from police or other authorities. Furthermore, the right against self-incrimination is applicable in civil as well as criminal cases. Lastly, application for habeas corpus allows the accused to examine prosecution evidence against them and challenge it if necessary. These rights provide essential protections during criminal proceedings, safeguarding their best interests throughout the process.
What Are the Collateral Consequences of a Criminal Conviction in NYC?
The collateral consequences of a criminal conviction are far-reaching and can have lasting impacts on someone's life. In NYC specifically, convictions for most felonies, misdemeanors, and violations carry collateral consequences such as restricting eligibility for employment in certain fields like educational lecturing or public office.
Legal financial obligations (LFOs) can also act as a punishment to those individuals who have been convicted. In addition to fines or jail time, they must pay back fees or other related debts which can create a strain financially.
Furthermore, collateral consequences of a criminal conviction in New York City may also include limitations on housing options as people with known criminal records often face difficulties when attempting to obtain state-funded housing services. Lastly, rights that were once granted at the federal and state level are impacted by an individual's criminal history—including voting rights which many states completely revoke if one is convicted of certain crimes regardless of the severity.
---
Contact our criminal lawyers in NYC today at (212)-LAW-1500 or contact us online to schedule a free, no-risk consultation!
---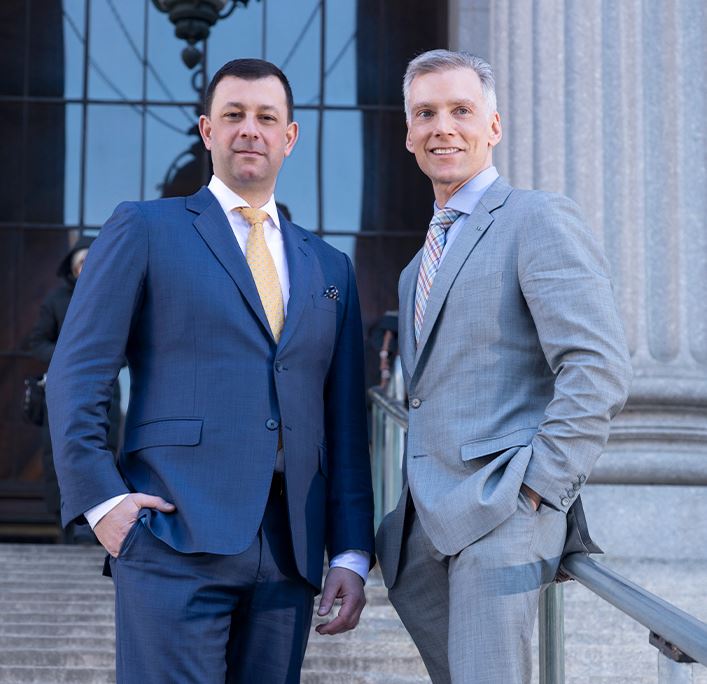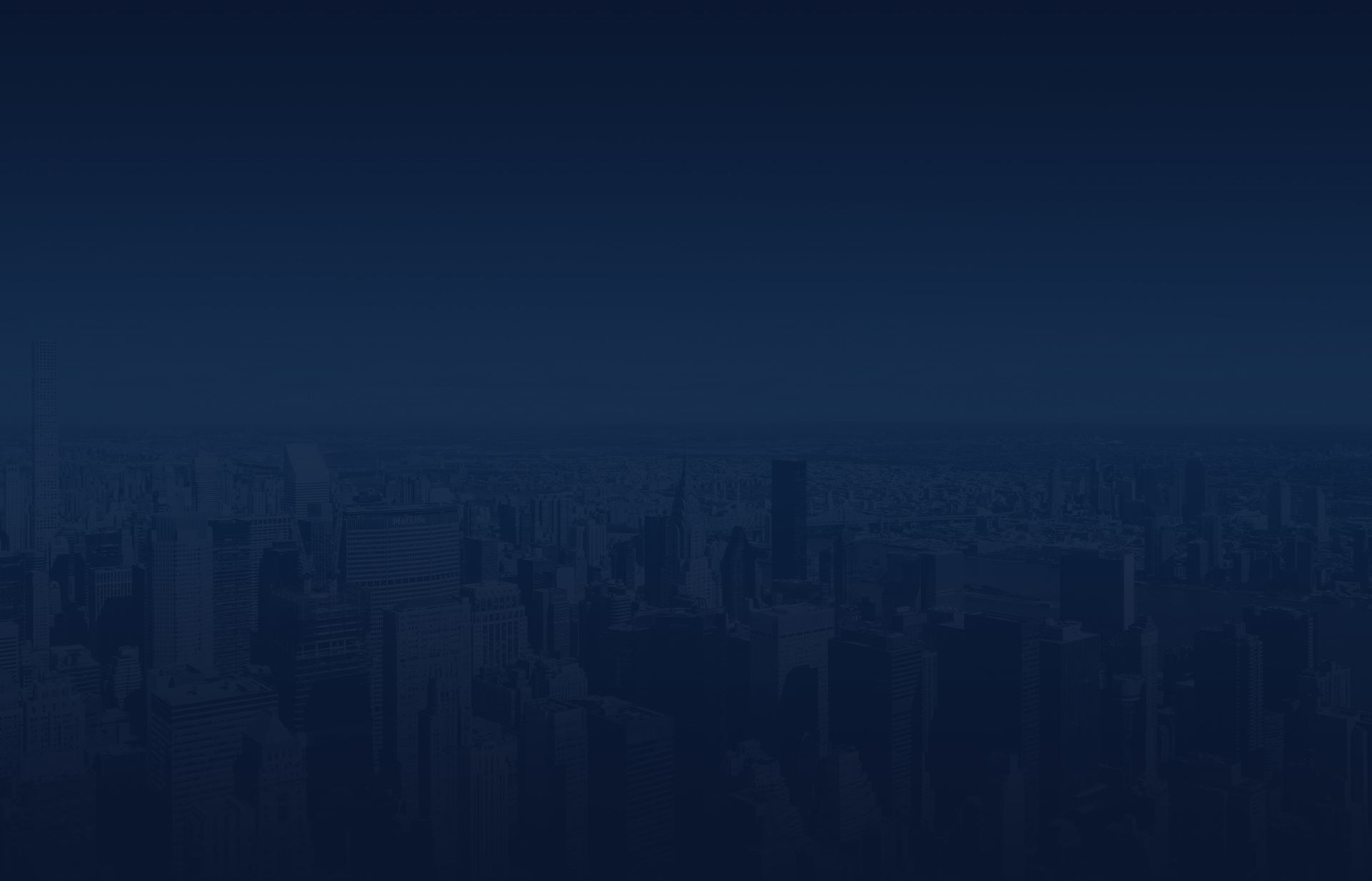 You should not wait to speak to a NYC criminal defense attorney if you have been charged with a crime or have become involved in any matter that may require going to court. The longer you wait to seek legal representation, the fewer defense and legal options you may have. We will listen to your story, thoroughly evaluate the circumstances of your case, and get to work on a comprehensive case strategy. Our NYC legal professionals are prepared to take on cases involving state crimes, federal crimes, employment law, Title IX, personal injury claims, estate planning, business law, and more.
We're An Award-Winning Firm
We recognize that you have many options when choosing a criminal defense representative. Speak to one of our NYC criminal defense lawyers at Raiser & Kenniff, P.C. to learn more about what we can do for you before committing to anything. Your first consultation is complimentary, so there is no risk in reaching out. This meeting is an important opportunity for us to get to know you as much as it is a chance for you to explore how we can approach your case. If you choose to retain our services, rest assured we will do everything in our power to secure the best possible outcome.
---
We win cases because we make your problems our problems. Contact us online or call (212)-LAW-1500 to explore your options with our criminal defense attorneys NYC today.
---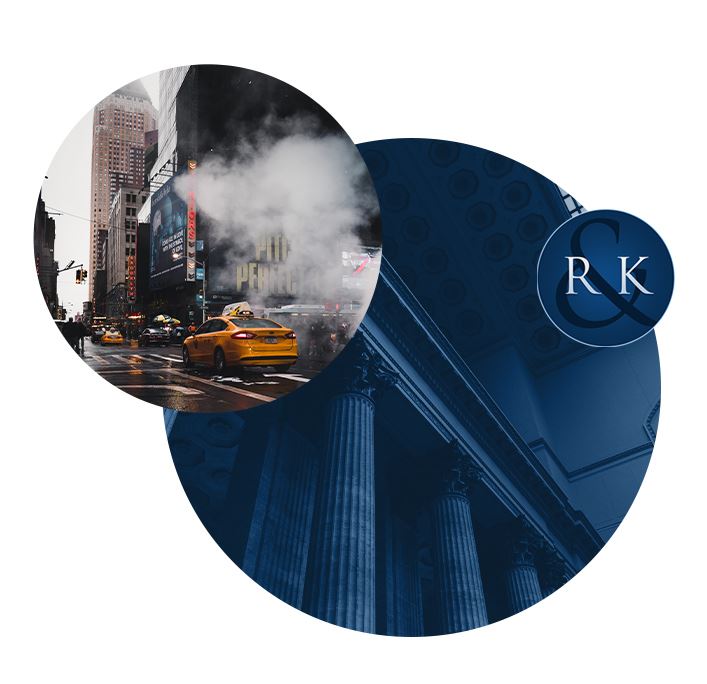 Meet Our Team
Over 100 years Of Combined Experience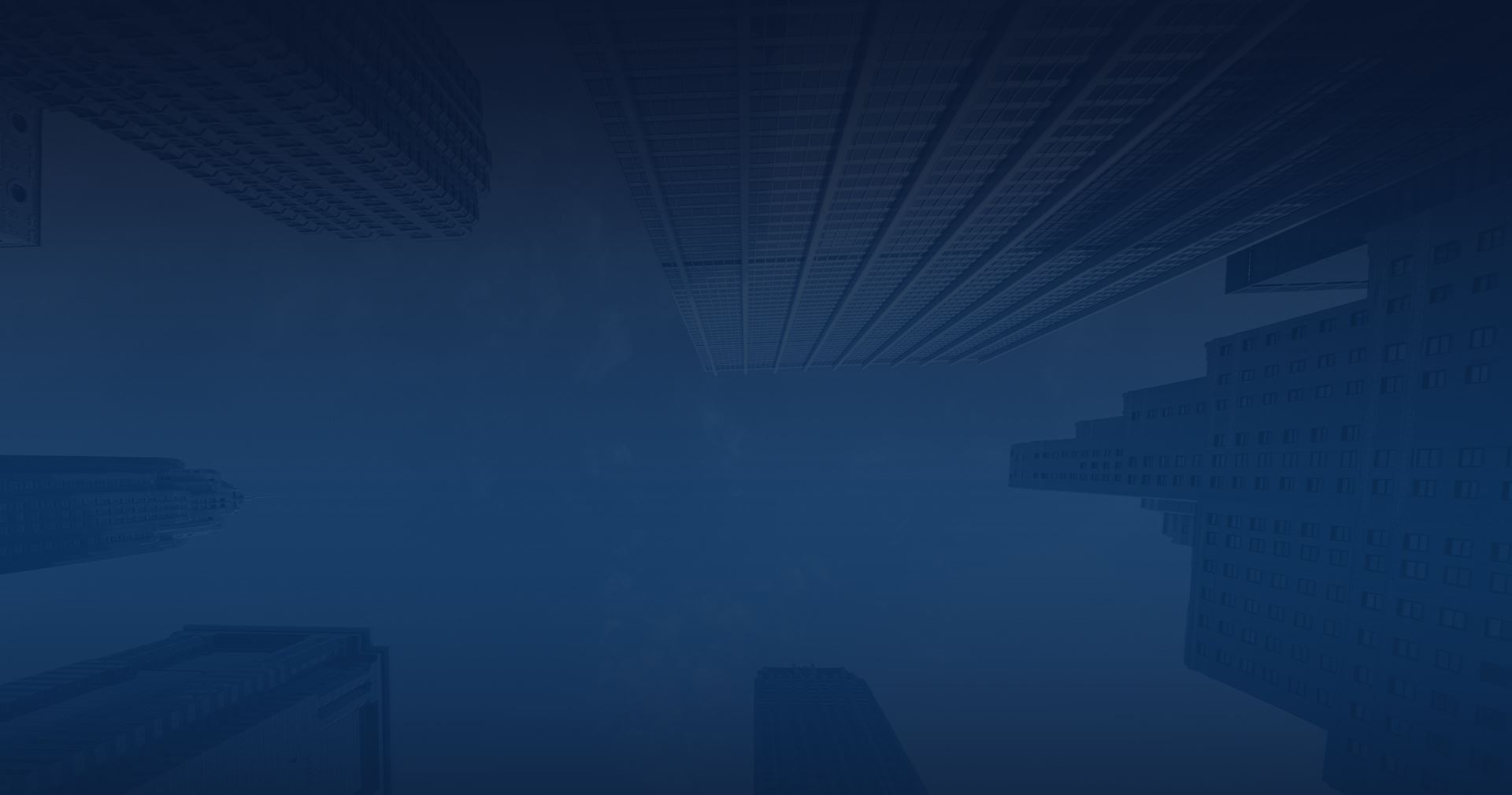 Get Started Today
With Our Award-Winning team