Underage DUI Lawyer in New York City
Fighting to Keep Your Driving Privileges
If you are facing DUI charges as a juvenile or underage driver, you need to consult with an attorney as soon as possible. At Raiser and Kenniff, P.C., our New York City DUI lawyers have extensive experience defending clients who have been charged with drunk driving, and we can fight to get you the best possible results in your case. Get our trial-tested, former prosecutors behind your underage DWI defense today.
Reach our team at (888) 646-0025 or contact us online if you have been charged with DUI as an underage driver in New York City. We can help 24/7.
Possible Penalties for an Underage DWI in New York
The good news is that as someone younger than 21, you aren't facing criminal charges if this is a DUI charge for having a blood alcohol concentration of .02% but under .08%. Of course, losing your driver's license for months at a time can still cause issues in your personal life, and you would still have to pay civil penalties.
However, if an underage driver has a BAC that would be high enough to get a DWI charge as an adult, that is, a BAC above .08%, then you could face the same misdemeanor or felony penalties that an adult would.
For a first-time underage DWI with a BAC above .08%, you could face:
Up to a year in jail
Up to $1,000 in fines
6 months of driver's license revocation
An ignition interlock device
For a second or third underage DWI conviction, you could be looking at up to:
4 to 7 years in prison
$5,000 to $10,000 in fines
1 year, 5 years, or perhaps longer driver's license revocation
Ignition interlock device
It may be possible to negotiate a prison sentence to one of community service instead, but that would require the tireless work of a skilled defense lawyer.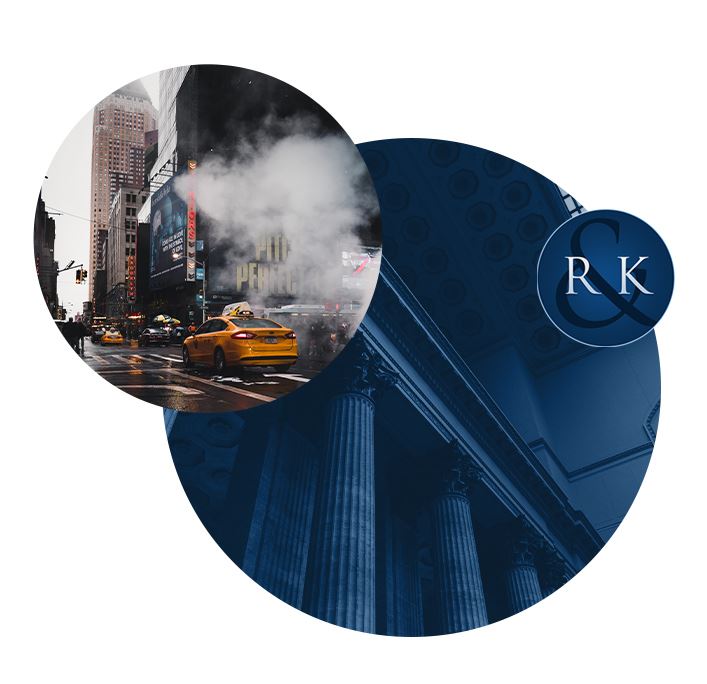 Contact Our Underage DWI Attorneys in New York City
Our team at Raiser and Kenniff, P.C. understands that legal emergencies don't wait for business hours, and neither do we. Our team is available around the clock to provide the advice and legal counsel you need, when you need us most. Our commitment is to be there for you every step of the way. We also understand that every underage DWI case is unique, and we're ready to tailor our defense strategies accordingly.
For a free consultation, contact us online or call us at (888) 646-0025 today.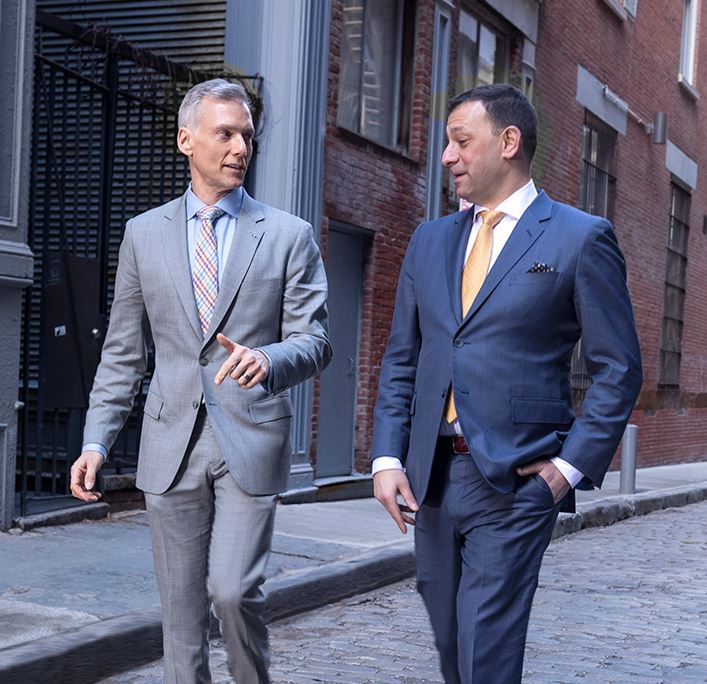 Client Testimonials
Our Clients Rave About Their Results
They Really Care

"They treated me wonderfully and helped me out of a bind. I feel that this firm really cares."

Give them a call!

"Extremely professional and efficient lawyers."

Top-Notch!

"They go well above and beyond. Highly recommend."

Integrity

"Thomas Kenniff is a true definition of an attorney and a humanitarian."

Great Law Firm

"The lawyers know exactly what they are doing all for a great price."
Why We're the Right Choice
Risk-Free Consultation

We offer a risk-free evaluation of your case and are here to help you understand your legal options. We are available 24/7, day or night, to help you.

Top-Rated Team

Recognized as the top attorneys in the USA.

Former Prosecutors

Our founding partners are both former New York prosecutors who bring unique experience and insights to every case, especially when it comes to going to trial.
Ready to Fight for You
CONTACT US NOW to Get Started