NYC Assault and Battery Lawyers
Providing Aggressive Assault and Battery Defense in New York
If you are facing criminal charges relating to assault and battery, you owe it to yourself to enlist the help of talented, experienced criminal defense lawyers right away. Being convicted for such an offense can have a lasting, negative impact on your career as well as your family. The team of professionals at Raiser & Kenniff, PC is committed to mounting a vigorous defense on behalf of individuals in New York City who stand accused of such crimes. We are seasoned lawyers who are willing to do everything within our power to secure acquittals for our clients.
NYC's Most Aggressive Assault and Battery Defense Team
Anyone who solicits our aid is guaranteed to receive the full attention of a criminal defense lawyer who possesses vast experience in the area of assault and battery cases within New York City. Each of our attorneys has an extensive background in navigating New York courts and is able to provide clients with a range of defense options and strategies.
Defending Assault and Battery Charges in NY
Some of the best methods of defending against criminal charges of assault and battery include:
Basic self-defense: Individuals have an unquestionable right to defend themselves against unprovoked attacks from others
Professional duty: Those whose professional roles permit the use of dangerous or deadly force will be afforded an opportunity to explain why they did so during the situation at issue.
Defense of property: There are circumstances in which the law permits the use of force to guard the home against intruders.
Bolstered by our years of experience providing clients with winning felony defense strategies, we have what it takes to put together best defense possible for virtually any case.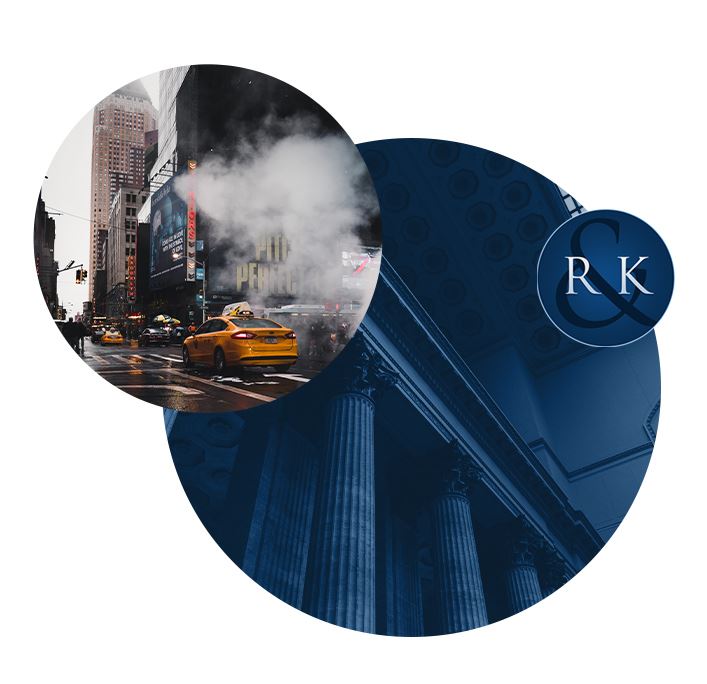 Potential Consequences of Assault and Battery Convictions
The charges and potential penalties in assault and battery cases are highly dependent on factors such as the seriousness of the harm done and the type of individual you stand accused of attacking. Second-degree felony assault convictions carry penalties ranging from two to seven years' imprisonment. Even a misdemeanor third degree assault conviction can result in a full year in prison. A sexual assault-related Class B Felony conviction can bring imprisonment upwards of 25 years. Clearly, the ramifications of these charges can be devastating, and therefore a serious defense is absolutely essential.
NYC's Trusted Assault and Battery Defense
If you or loved one stands accused of committing assault and battery, time is of the essence when it comes to securing an aggressive, talented team of defense lawyers. The professionals of Raiser & Kenniff, PC take quick action as soon as your call is received. For a no-charge consultation, get in touch with us any time of the day at (888) 646-0025 or contact us via our website.
Call us at (888) 646-0025 or contact us online. We are available around the clock, and we are standing by to help you.
Client Testimonials
Our Clients Rave About Their Results
They Really Care

"They treated me wonderfully and helped me out of a bind. I feel that this firm really cares."

Give them a call!

"Extremely professional and efficient lawyers."

Top-Notch!

"They go well above and beyond. Highly recommend."

Integrity

"Thomas Kenniff is a true definition of an attorney and a humanitarian."

Great Law Firm

"The lawyers know exactly what they are doing all for a great price."
Why We're the Right Choice
Risk-Free Consultation

We offer a risk-free evaluation of your case and are here to help you understand your legal options. We are available 24/7, day or night, to help you.

Top-Rated Team

Recognized as the top attorneys in the USA.

Former Prosecutors

Our founding partners are both former New York prosecutors who bring unique experience and insights to every case, especially when it comes to going to trial.
Ready to Fight for You
CONTACT US NOW to Get Started